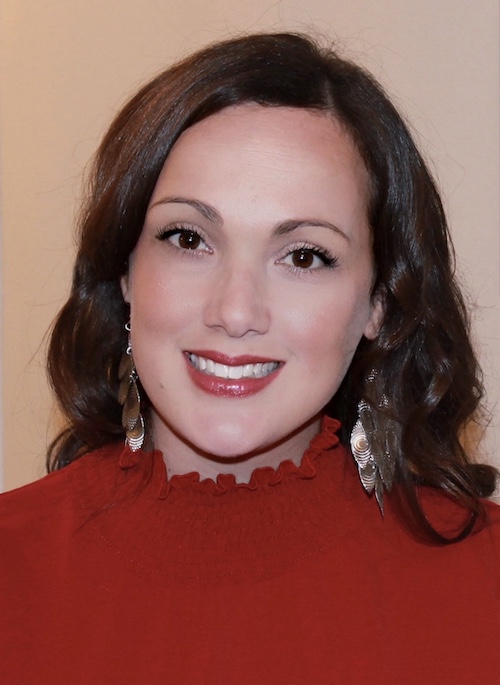 Watertown News: Please provide a brief description of yourself: your family, profession, any other relevant information.
Jennifer Nicholson: My name is Jennifer Nicholson, but most people know me as Jen. I'm a proud K-12 graduate of Watertown Public Schools. My husband, Ryan, and I both graduated from WHS in 2003. Our children, William and Emma, are fifth and third graders at Cunniff School. I hold a Bachelor's degree in Marketing and Human Resources from Boston College and I earned my Master of Arts in Teaching from Regis College. I have a decade of professional experience in elementary education, most recently as a Math Interventionist at Cunniff in the 2022-2023 school year.
WN: Please tell us about what inspired you to run for School Committee, and what experiences you have that would help you serve on the committee.
JN: I am running for School Committee because the role intertwines my passions for education and public service. In many ways, my campaign is an extension of my ongoing civic engagement in Watertown. I served as Co-President of the Cunniff PTO for three terms and also as the Public Relations Officer for Watertown SEPAC for over a year. Currently, I am on the Board of Directors for both Watertown Cable Access Corporation and Watertown Boys and Girls Club. During my years as a classroom teacher, I partnered in team teaching models, served as the third grade team leader, facilitated literacy curriculum mapping, participated in our school's hiring and mentoring programs, and implemented a theater initiative focused on social and emotional learning. I also was elected as Secretary of my local teacher's union for two years before embarking on an extended child rearing leave. Additionally, my personal experiences as a student, former employee, parent and volunteer in Watertown Public Schools help me see our district from many perspectives and connect with a wide variety of stakeholders across the community.
WN: During your campaigning, what have you heard most from Watertown residents, and what was something that was a new issue or surprised you?
JN: Generally, Watertown residents are excited about the future of our schools and proud of what the city has accomplished with the Building for the Future initiative. Many residents also expressed a desire to be more involved, yet not knowing where to begin. I was most surprised by how many people were unsure of the exact role and scope of the School Committee's responsibilities. The major goal of my campaign is to increase the level of participation in our schools and I think improving public understanding and expanding outreach opportunities are key elements to help the district move forward on this front.
WN: Watertown has built two new elementary schools, completely renovated another, and is constructing a new high school. People are coming back to the Watertown Public Schools, or are moving to town for the state-of-the-art facilities. What should the district be doing to deal with the influx of new students, and what would you propose to do if the schools reach capacity?
JN: If a time comes when our district is nearing capacity, I would advocate for a space study in the city to see what creative options are available as possible solutions. There are currently unused public buildings, such as the old North Branch Library and the former Police Station. The city now owns the old Parker School again, which is being used as a City Hall annex. It may make sense to one day return the Parker School to a school building and utilize other spaces for this purpose.
WN: While having new school facilities is a bonus, the focus of education is what happens in the classroom. Watertown has been updating curriculum in various subjects at different levels. What curriculum area do you think needs the most attention and why?
JN: I believe that all curriculum areas, along with student data, should be continuously studied and analyzed. At this point in time, I think the most attention is needed in early literacy, both in terms of the changing views on the science of reading and exploring new options for a writing curriculum.
WN: Keeping quality teachers in Watertown is getting more difficult every year. What can the WPS do to encourage the best candidates to come to Watertown, and keep them here?
JN: Salary is a driving force behind attracting and retaining teachers as well as ensuring that funding provides all of the necessary resources for our staff and students to experience success. Other factors include transparency in decision making, building positive and trusting relationships, and cultivating collaboration with our teachers. Teachers need to be treated as experts in their field and know that their voices are respected and valued by district leadership.
WN: Tell us something about yourself that people may not know.
JN: I'm a classic oldest child with two younger brothers. Growing up, we went by our nicknames (that all happen to rhyme): Jenny, Lenny & Kenny.
Website: jennicholson.com