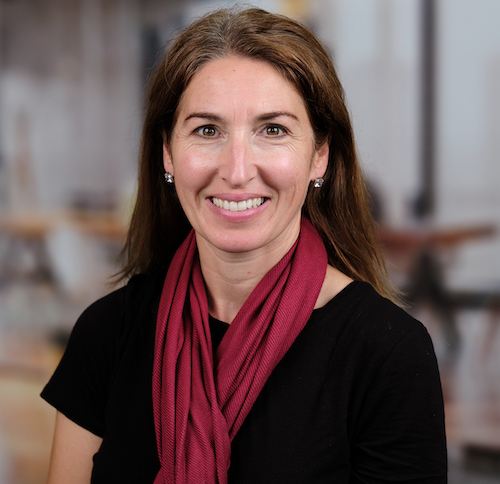 Watertown News: Please provide a brief description of yourself: your family, profession, any other relevant information.
Kendra Foley: I was born and raised in Watertown and went to the Watertown Public Schools, then on to Boston College where I was a scholar/athlete, played on the BC field hockey team, and majored in Communications. My professional background is in education policy, government, nonprofit development, political fundraising, and organizational and project management.
I served as the Chief of Staff to the Massachusetts Secretary of Education during the Patrick Administration, worked with the Harvard Graduate School of Education's Redesign Lab to support the Salem Public Schools, and have worked with numerous other education and community-based organizations.
I am running for re-election because I love the work, care about this community, and believe in the power and promise of public education.
My husband Tim and I have three kids in the Watertown Public Schools.
WN: Please tell us about what inspired you to run for School Committee, and what experiences you have that would help you serve on the committee.
KF: I first ran for School Committee in 2015. I felt the district needed new leadership to provide positive change in Watertown. I believe in the importance of public education as both a lever for opportunity and a critical component of a democratic society.
I have served as the Chair of the School Committee for the last two years. My leadership, budget knowledge, understanding of the complex issues schools face, commitment to excellence and equity, and strong relationship-building skills make me an important member of our team.
We have made really impressive strides over these last years – and we have more work to do to help our kids navigate an increasingly complex world and become informed, caring, and productive citizens. I want to continue to serve this wonderful community.
WN: During your campaigning, what have you heard most from Watertown residents, and what was something that was a new issue or surprised you?
KF: It's been surprising how difficult it is to communicate the progress, successes and challenges in our schools with the entire community, noting that 80% of Watertown residents don't have kids in the schools. The Watertown Public Schools are making impactful investments and improvements. And, Watertown students accomplish amazing things. We need to do a better job communicating and connecting with all residents.
WN: Watertown has built two new elementary schools, completely renovated another, and is constructing a new high school. People are coming back to the Watertown Public Schools, or are moving to town for the state-of-the-art facilities. What should the district be doing to deal with the influx of new students, and what would you propose to do if the schools reach capacity?
KF: Watertown is being very thoughtful and deliberate in our building projects. We have included flex space in our elementary schools that can be used for additional classrooms. For our high school project, we are building the school to support the maximum student population allowed according to the MSBA grant program.
Watertown is making significant and substantial investments in our buildings, and more importantly, in the work that happens inside our classrooms. I am thrilled that more families are choosing WPS.
With strong leadership from the City Manager, City Council, Superintendent, and School Committee, I look forward to continued thoughtful investment and planning for Watertown.
WN: While having new school facilities is a bonus, the focus of education is what happens in the classroom. Watertown has been updating curriculum in various subjects at different levels. What curriculum area do you think needs the most attention and why?
KF: Reading is a critical academic and life skill. Improving and diversifying reading instruction is a key area of focus. Over the last six years, we have incorporated phonics as well as content rich texts into reading instruction. We are also doing dyslexia screenings to help identify and support our early readers better. This year we are piloting a number of "science of reading" based programs, which will be rolled out district-wide in the fall of 2024. This is an important shift as we work hard to meet the needs of all learners.
In addition, we have made smart investments that are helping us to build an excellent and equitable educational system that supports the needs of all of our students.
Over the last 8 years we've:
● introduced a world language program in our elementary schools,
● established a coaching model to support great teaching,
● aligned curriculum across our schools,
● added staff and tools for our growing English Learner population,
● invested in the growth of our music and art programs,
● implemented Restorative Justice and Responsive Classroom to help support the
social/emotional needs of our students,
● established a DEIB Director position
● added multilingual school liaisons, and so much more.
The district incorporated WIN blocks into the schedule at the elementary and middle school level, a block of time dedicated to providing support for each student with "What I Need" whether that be support or challenge.
This hard work has seen results. The Hosmer Elementary School was recognized this year for outstanding academic growth and achievement. And, Watertown High School was recently honored by the College Board for "welcoming more students into AP courses and supporting them on the path to college success."
WN: Keeping quality teachers in Watertown is getting more difficult every year. What can the WPS do to encourage the best candidates to come to Watertown, and keep them here?
KF: The educators and staff in our schools are critical to the success of our students. We support them through competitive salaries, benefits like paid parental leave, professional development, meaningful growth and leadership opportunities, and state of the art facilities.
During the eight years I have been part of the School Committee, I've advocated with the City to ensure the highest levels of investment possible. In FY 2016, after strong public advocacy, in which I played a leadership role, the district received an 8% increase. From FY 2017 to FY 2021, the district received a 5% annual budget increase, and a 3.5% annual increase from FY 2022 to FY 2024. With these funds, the district has been able to hire more staff and provide more services and programs for students. I have also advocated at the state level for additional funding for our district: funding for our building projects; passage of the Fair Share Amendment; Chapter 70 adjustments; and additional funds to cover out-of-district tuition increases.
We are also focused on recruitment and retention of educators of color. Our new Director of Equity, Inclusion and Belonging comes to us with years of experience, especially strong in the recruitment and support of educators of color. We also have a new Human Resources Director who is working hard to widen our reach for staff recruitment.
I have been and will continue to be an advocate for investment in education.
WN: Tell us something about yourself that people may not know.
KF: I was the first girl in Watertown to play Pop Warner football when I was a kid. I was inspired to play because my father had played football in high school. I will always remember and appreciate a wonderful and supportive coach, Bill Barry, who made my experience very positive.
Website: kendrafoley.com