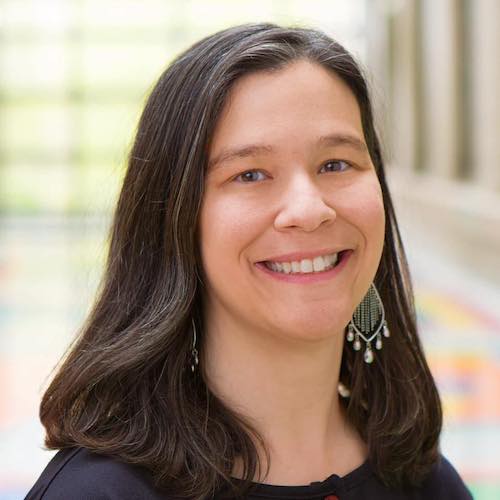 Watertown News: Please tell us about what inspired you to run for School Committee, and what experiences you have that would help you serve on the committee.
Rachel Kay: As I have watched the School Committee over the past several years, I have found times where it was clear that my experience, both personal and professional could make a difference. Professionally, I have a PhD in Educational Research and Measurement from Boston College and I work at MIT's Admissions Office as the Director of Research and Data Analysis. My education and my work involves interacting with data in an educational context, thinking about how it can best be used and how it should not be used. This expertise would be an asset to our schools. I have also worked in K-12 Schools and at MassBay Community College, so my experience in the education world is broad.
Personally, I have a passion for true diversity, learned from my elementary school years in Hartford, Connecticut. As a working single mother of a 10-year old boy, I have also learned how hard it is for working parents to interact with the schools for the best of their children, an issue I want to ease. In addition, I have experienced our special education system as a parent, and learned about the experiences of others on a personal level and as a board member of our Special Education Parents Advisory Council (SEPAC).
Overall, I want to make sure the School Committee and administration are truly listening to our students and our parents, as I have done in hundreds of conversations over the past several months. I want to be a voice for those concerns and experiences, and make sure that every voice is heard.
WN: During your campaigning, what have you heard most from Watertown residents, and what was something that was a new issue or surprised you?
RK: I have knocked on a thousand doors since starting my campaign in June, which has given me the opportunity to talk with a broad cross-section of the population in Watertown. Most residents report that their experiences with the schools have been very positive, whether their own, their children's or their grandchildren's. And there is a lot of excitement about our new buildings!
One area of concern for many parents is the middle school. Most of the concern centers around bullying and safety, and how it will be addressed. While this is not a new problem, I find the lack of urgency in addressing more robustly to be problematic.
One issue that surprised me is how many of our older citizens want to help out at the schools for free, whether it is as a tutor or with a club or even at lunch (in the past, WPS has had volunteers helping to supervise lunch periods). However, their efforts to do so have met bureaucratic red tape. If we could create a pathway to better harness our amazing community resources , then everyone would benefit, not just the students
WN: Watertown has built two new elementary schools, completely renovated another, and is constructing a new high school. People are coming back to the Watertown Public Schools, or are moving to town for the state-of-the-art facilities. What should the district be doing to deal with the influx of new students, and what would you propose to do if the schools reach capacity?
RK: The enrollment data the district has released, as recently as this month, show a return to pre-pandemic levels, but no influx. According to the Massachusetts Department of Elementary and Secondary Education (DESE) website, our enrollment is now at 2,662 students across the district, nearly identical to what it was pre-pandemic, 2,663 students in 2020. Additionally, our brand new schools were built to accommodate an increase in students through strong and thoughtful planning. Given the tightness of the Watertown housing market, there is unlikely to be a sudden influx of students. However, if the schools were to reach capacity, we would figure out how best to adjust. Our ability to be flexible has been highlighted over the past several years when many of our school buildings have been under construction. What and how we would adjust would be dictated by the needs at the time, with a focus on impacted grade levels and city areas.
WN: While having new school facilities is a bonus, the focus of education is what happens in the classroom. Watertown has been updating curriculum in various subjects at different levels. What curriculum area do you think needs the most attention and why?
RK: While long-term curriculum planning and innovation are always good things to be working on, we are facing significant and immediate needs in our classrooms resulting from the pandemic. We need to "flood the zone" in specific areas where different groups have incurred educational deficits. For example, in our younger grades there are major issues with reading. If it means hiring additional instructional aids, tutors, and/or offering supplemental programs in the summer/after the school day, then we should do so. We also know that students entering high school do not have the full range of needed study skills. We may need explicit instruction to address this, not just the typical curriculum. I believe the district owes it to our students to move as aggressively as possible to give them the tools to remediate this situation.
Additionally our students currently have few options, if any, for career technical (or vocational) education. Our current plans include expanding our offerings within the Watertown system. We should continue to evaluate how we can better serve students interested in these fields through full degree programs or supplementary coursework. We should also investigate partnering with local community colleges to provide our students with technical education options…or other academic options that we may not have.
WN: Keeping quality teachers in Watertown is getting more difficult every year. What can the WPS do to encourage the best candidates to come to Watertown, and keep them here?
RK: Finding and keeping teachers has been a challenge throughout the country, especially after the pandemic. In addition to increased salaries, we need to ensure our teachers are not working beyond capacity. We also should involve our teachers in our decision-making as their expertise is valuable across the many facets of the school system. This would help make our schools ones in which teachers' concerns are addressed and teachers' advice/feedback are valued.
Specifically, we routinely are in need of instructional assistants. These professionals are essential to our schools. Their work with individual students and small groups as well as their assisting teachers in everyday tasks is integral to classroom learning. They often work with the students with the most challenges. Unfortunately, they are woefully underpaid everywhere. We could better retain them with increased pay, as well as training that would not only help them better do their job, but help them further their career in education, perhaps as a WPS teacher.
Lastly, 87% of our staff is white, while only 56% of our student body is white. Clearly, we need to do better at recruiting staff that looks like our students and familiesf. I look forward to working with Dr. Daly, our new Director of Diversity, Equity, Inclusion, and Belonging, to make this happen.
WN: Tell us something about yourself that people may not know.
RK: I have visited every continent except Antarctica. I lived in Tokyo for a year in my 20s and in England for 5 months when I was 11. Ask me about it sometime, I love to talk travel and am excited to introduce my son to the world!
Website: www.rachelekay.com