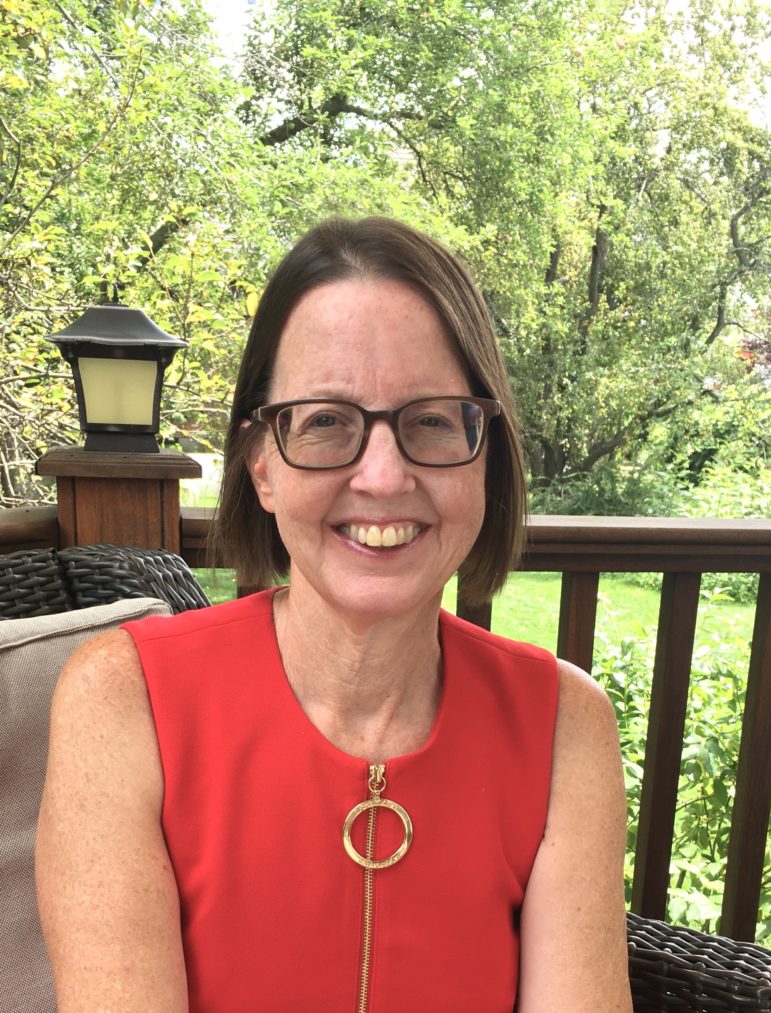 Tell people about your background — family, professional background, volunteering, government, activism — and how that will help you as a Town Councilor. 
My family moved to Watertown when my children were very young. We raised them here and, now in their 30's, they both chose to remain in Watertown. I have volunteered for many community groups and worked on a number of local issues, beginning many years ago with my efforts to ensure our sidewalks were cleared of snow so residents could walk safely around town. I received a degree at UMass Boston in Mediation and it has been very useful as a town councilor. I have been able to use the skills I learned to engage in productive conversations that result in constructive solutions for the people of Watertown.
The pandemic has created some trying and difficult times for residents and along with that for local government, and in other towns elected and hired officials have stepped down. Why during these challenging times did you decide to run for office?
I chose to run for office so I could make a positive difference in people's lives. During this crisis, I feel that is exactly what I was able to do in ways I never imagined! While the COVID crisis has been extremely difficult, I have witnessed moments of kindness, generosity, and grace that I will never forget. I hope that we never have to go through something like this again, but I am glad I was available to help make people's lives a little easier during a trying time.
And with a robust group of candidates running in 2021, why do you think Watertown has so many people stepping forward to serve?
You would have to ask the new candidates why they are running, I would not presume to speak for them. But I welcome the energy and the willingness of so many candidates to serve the town.
Being a new town manager is difficult enough, but following such a long-term and successful Town Manager will be a tough task. What do you look for in the new manager and how will you, as a councilor, help the new Town Manager get established and be successful?
I hope that first and foremost the new town manager can work constructively with the town council to address the challenges to come. The previous town manager has laid a strong fiscal foundation to build on, but we still have many challenges facing us such as issues around climate change, diversity, equity, and inclusion, housing affordability, and the exploding development in town. We need a manager who can work collaboratively with the town's staff and with our residents to understand the needs of our community as well as someone who can communicate openly and transparently with residents so they are kept up to date about town issues and they know their ideas and concerns are being heard.
Do you think the voters should pass the changes to the Town Charter? Explain why you feel that way. 
Yes, I do hope the residents will pass the Town Charter. The proposed charter was created due to a lot of hard work and collaboration by all members of the Charter Review Committee. If passed, it will create a more open, transparent government. It requires better communication from both the executive and legislative branch of government and it also creates a better balance between both branches of government. I hope residents vote yes to adopt the charter on November 2nd.
Police funding and the services provided by the Watertown Police have become a big topic of discussion. Should the funding be increased, decreased or is it just about right? And, would you like to see how the Police in Watertown operate (please explain your answer)? 
Right now, the police funding is about right. I voted for the current funding and I believe that was the right vote, especially since the new state law requires that police collect and transmit more information and change it's policies.
I think it is important to have transparency in local government, and there is an open referral to see how the police in Watertown operates. We should use this information to make the department even better and continue to build trust for all residents. If we understand the operations, we can all work together to create a better police department for all the residents of Watertown.
What issue in Watertown that might not be getting enough attention would you want to work on as a councilor, and how would you like the Town government to address the issue?
I would like to revisit the issue that brought me into town politics in the first place — snow removal. We need to pass an ordinance requiring our sidewalks are cleared of snow and ice so residents can safely walk around town without injury. Having snowy/icy sidewalks is a hazard for everyone, but especially for our seniors and those with mobility limitations.
Watertown has taken a lot of steps to become more green and to address climate change. Do you think the Town has done enough, or would you like more to be done — if so what would you like to see?
I think we have only begun addressing climate change. Watertown has declared a climate emergency with the passage of the Declaration of a Climate Emergency. I am looking forward to the final version of the Climate Action Plan which will provide us with a road map to the many different ways our town can reach our goal of eliminating greenhouse gas emissions before 2050. If elected, I will do whatever I can as a councilor to carry out the proposed plan when it is adopted by the town.
What is something that people may not know about you that residents would find interesting?
As a potter and an artist, I am passionate about the arts. This year's Watertown Arts Market and Yard Art showcased the beautiful art scene that we have in Watertown and proved how enriching art can be to a community. I hope to support the efforts to help our arts community continue to build on our strong foundation and increase the presence of art in Watertown.