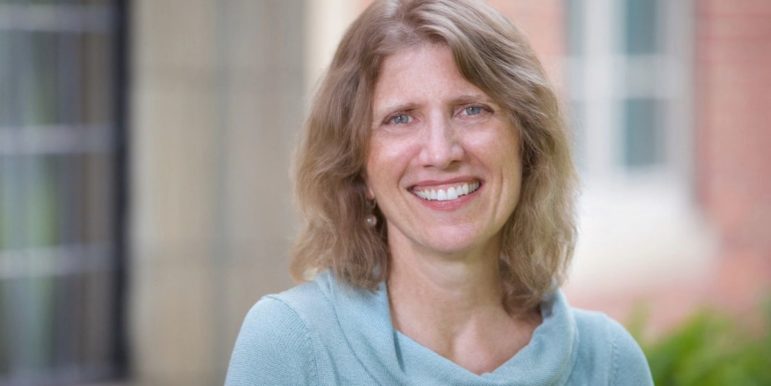 Tell people about your background — family, professional background, volunteering, government, activism — and how that will help you as a Town Councilor. 
Family: My husband and I met in college, and we are the proud parents of 3 wonderful young adults. We both come from large families and are very lucky to have our moms still in our lives.
Professional background: I created and now lead a program at Perkins School for the Blind which helps young adults land career track jobs. Prior to that, I had a 35 year business career, first as a consultant, then as a Chief HR Officer, and finally as a Chief Diversity & Inclusion Officer for a Fortune 250 company. I have an MBA from Harvard Business School and a BA from Wellesley College.
Volunteering, government, & activism: Here's what I've been up to since moving to Watertown about 5 years ago:
Co-Founded Buy Nothing Watertown, a Facebook community whose members give and share things and skills with each other as a way to be more sustainable, build strong neighborhood bonds, avoid waste, and save money. We are over 2,500 strong – please join us!
Serve on the Steering Committee of Watertown Forward
Serve on the Steering Committee of Watertown Citizens for Peace, Justice, and the Environment
Created Watertown Rethinks Consumption, a Facebook group of roughly 500 people who share information on how to lighten our footprint on the earth – please join us!
Serve on the Board and as Treasurer for World in Watertown
I've learned a lot and done a lot over my life, as a parent and partner, as a business executive working around the world, as an activist, and as a friend and neighbor. I will bring my skills, energy, and experiences to bear on the opportunities and challenges we face. I will do it to the best of my abilities, collaboratively, creatively, and efficiently. 
The pandemic has created some trying and difficult times for residents and along with that for local government, and in other towns elected and hired officials have stepped down. Why during these challenging times did you decide to run for office? And with a robust group of candidates running in 2021, why do you think Watertown has so many people stepping forward to serve?
I'm running to serve as Watertown's District A Town Councilor because I love this town, and I'm eager to bring my skills, energy and experience to the challenges and opportunities ahead of us. I want to serve as the tireless advocate of the people who live, work and visit the East End, drawing on my business and community organizing experience to ensure that the East End remains a great community to live, work, and raise a family in.
I'm pleased that so many people are willing to serve — I think it is a sign of a healthy democracy. It may reflect our rapid rate of growth and change. 
Being a new town manager is difficult enough, but following such a long-term and successful Town Manager will be a tough task. What do you look for in the new manager and how will you, as a councilor, help the new Town Manager get established and be successful?
In hiring our next Town Manager I would look for someone
Who is a strategic thinker who will work with the TC in defining a long term vision for Watertown, and then work actively toward it
Who has successfully led an organization through significant change, given the change our town employees will experience with a new leader, and Watertown's rapid pace of change
Who has a track record as a partner and collaborator with the elected officials representing the voters
Who will maintain our prudent fiscal management practices
Who will engage with residents, to hear their ideas and concerns
If elected I will be a new Councilor with a steep learning curve myself. That said I have spent most of my career helping executives succeed, and I would make myself available to the Manager to support them in any way that I could.
Do you think the voters should pass the changes to the Town Charter? Explain why you feel that way.
I support the Charter reforms and vote yes on both questions. I believe the changes in Question 2 will improve the functioning of our government as follows:
greater transparency and accountability via the development of long term goals & priorities for Watertown, and the planned annual meetings & forum with Council and the Manager
more voice for residents via the Residents' Advisory Committee and the revised make up of future Charter Review Committees
a healthy balance of power across the Council and Manager via the stronger role of the Council in setting department priorities and evaluating the Manager
more focus on ensuring our community is safe and welcoming for all, via the Human Rights Commission and the Community Engagement Officer
Police funding and the services provided by the Watertown Police have become a big topic of discussion. Should the funding be increased, decreased or is it just about right? And, would you like to see how the Police in Watertown operate (please explain your answer)?
Public safety is a top priority, period. We must do everything to ensure that all residents feel secure. I support full funding for all of our public safety departments: police, fire, and public health.
I support the recently passed MA police reform act, along with any resources or additional funding needed to implement it
I am in favor of expanding the support that our law enforcement receive from embedded mental health professionals, whose expertise is essential in addressing the root causes of many challenges
I support supplemental programs that address and prevent the root causes of crime, such as emergency support for food- and housing-insecure families, resources for those facing domestic violence, and early interventions around opioid addiction
I believe in the power of community engagement and collaboration as fundamental to public health and safety, and I would like to see us build on the successful collaboration between our Police Department and our community in developing Watertown's 2017 immigration policy
What issue in Watertown that might not be getting enough attention would you want to work on as a councilor, and how would you like the Town government to address the issue?
I'd like to suggest we take a fresh look at our winter parking ban. East End residents raised this over and over again with me while I was out meeting people during the campaign, with strong feelings on both sides. I'd like us to start by hearing from residents and then look at what other municipalities are doing, why, and how. Based on what we learn, we could then explore the feasibility of a pilot program in a section of Watertown.
Watertown has taken a lot of steps to become more green and to address climate change. Do you think the Town has done enough, or would you like more to be done — if so what would you like to see?
We must do everything we can, as rapidly as possible, to reduce the rate and impacts of climate change. I support a strong Climate & Energy Action Plan that will offer a comprehensive roadmap to reach our net zero goals. I would favor
Building on our leadership with the solar ordinance and net-zero schools by crafting broader sustainability guidelines in zoning and planning
Ensuring street trees are planted strategically to address heat islands; the East End needs trees, and this is a health issue for our residents
Studying curbside composting, to understand if we can reduce our carbon footprint while saving Watertown money
In addition, I support continued funding of the town-wide Open Space Stabilization fund, to protect our rare and precious green spaces.
What is something that people may not know about you that residents would find interesting?
I have knitted over 250 baby hats! I started making them for the newborns of work friends, using leftover yarns from others, so each was unique. Nowadays, when I knit, I make them for preemies in hospitals. I've made 4 sweaters and only one fit! So baby hats are my thing.