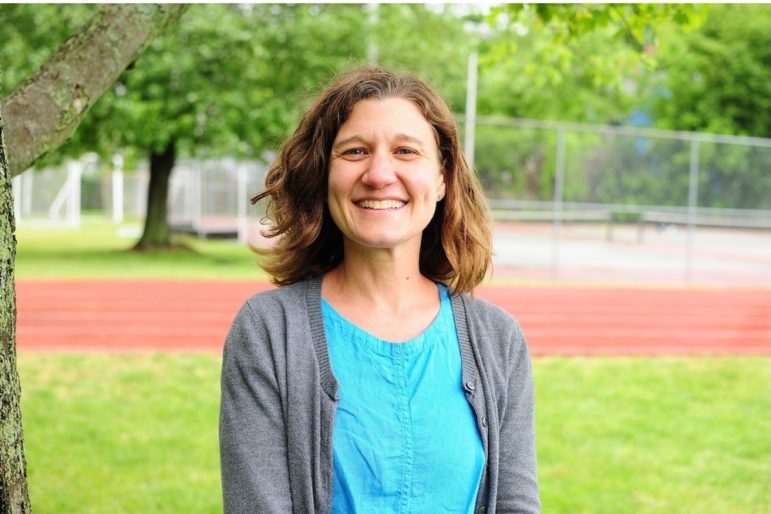 Tell people about your background — family, professional background, volunteering, government, activism — and how that will help you as a Library Trustee?.
I grew up in Pennsylvania as the only child of a single mom. We spent a lot of time in our East Shore Colonial Park Library, which is part of the Dauphin County Library System in Harrisburg, Pa. I always remember thinking my mom was a reading magician because she could plow through books like no one I ever met-and she remains one of the most avid readers I know today.
All three of my degrees are in social work; I received my Bachelors (2004) and Masters (2005) degrees from the University of Pittsburgh and my PhD from Boston College (2015). All of my clinical work has been with older adults and their families in inpatient psychiatric settings, palliative care, hospice, and bereavement. My research has focused on LGBTQ+ older adults and accessing aging services as well as advance care and end-of-life planning. I have taught at Boston College since 2014 in their graduate School of Social Work and I currently have a private practice where I work primarily with adult children of aging parents around issues of caregiving.
My spouse, Chris, is a child psychiatrist and we have a first grader and kindergartener at Hosmer.
This is my first time running for public office, but I have been active in local groups in town, including the Anti-Bias Coalition and a group that worked on a proposal for a Human Rights Commission for Watertown. I also helped start the Hosmer Diversity Council last year with the support of the principal, assistant principal, and one other busy, yet incredibly dedicated, mom.
My background, education, work experience, and family circumstances will all help me as library trustee by giving me a broad perspective of individuals' experiences and how they see the library playing a vital role in their lives living in Watertown.
What is your favorite thing about the Watertown Free Public Library?
The staff. I have found the staff to be among the most welcoming, helpful, patient and kind people in our town. There is no "dumb question" for them and they are always eager to help me find exactly what I am looking for.
How did you decide to run for the Board of Library Trustees, and why do you think the board plays an important role for Watertown residents?
I decided to run for library trustee after I saw how efficiently and creatively the WFPL handled supporting residents through the COVID-19 pandemic and chose to run in order to be in a service position to the library. The Board of Library Trustees plays an important role for Watertown residents because it supports the staff, can act as a liaison between the community and library, and help advocate on behalf of the library to the Town Council and Town Manager for funding and support.
What is the most pressing issue facing the Watertown Library?
While it is a beloved institution in town, I don't think people are aware of all of the many services and programs the library offers. There is so much to the library beyond checking out materials, and I want to make sure people know that there is so much they can access even if they don't or cannot possess a library card.
Watertown has many residents who have moved to the area from outside the United States, many of whom do not speak English as their first language. What can the Watertown Library do to help these residents, and how will you find out what types of services they want from the library in their new hometown?
The WFPL does a tremendous job of offering and facilitating Project Literacy, and with the newly hired Community Outreach Librarian, Marissa Monteiro, I believe that programs offered for people whose first language is not English will gain even more momentum and awareness.
What is something that people may not know about you that residents would find interesting?
I have my motorcycle license and I've gone skydiving.