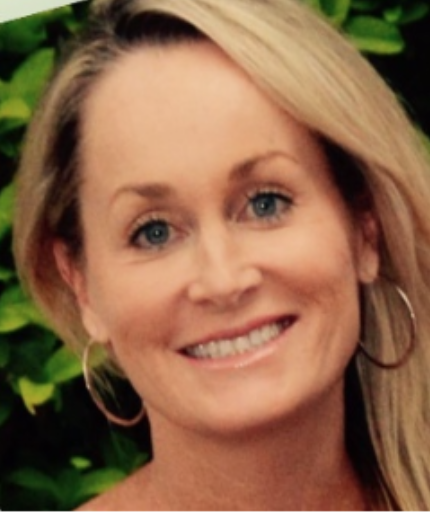 Tell people about your background — family, professional background, volunteering, government, activism — and how that will help you as a School Committee member.
My name is Amy Donohue, I am running for re-election to the Watertown School Committee. I have lived in Watertown for over 20 years with my husband JD Donohue.  We have four beautiful, healthy children. Currently, I am working for our family restaurant Donohue's Bar and Grill which has been a solid and strong supporter of many youth organizations in  Watertown.
For many years I worked as a Certified Occupational Therapist Assistant in public schools. Twelve of those years were in the Watertown Public Schools. I was a member of Lowell PTO and Watertown Middle School PTO.
I was a long standing member of the Watertown Education Foundation and eventually served as President for many years. There, I organized many successful fundraising events in Watertown: the Town-Wide Spelling Bee, Dancing with the Stars, and Trivia Nights to name a few.
For the past four years I have served as the secretary for the School Committee. I chair the Athletics Subcommittee, member of Policy subcommittee, member of Building and Grounds subcommittee, member of Wellness Committee, liaison between WMS and School Committee.
My commitment to Watertown and our students is evident in the work I have been a part of over the past four years. I look forward to continuing this work and am energized by the direction our district is headed. 
How can the Watertown Schools help students catch up and make up the learning opportunities they lost during remote learning over the past couple school years?
After a very difficult year and a half, our priority is getting our kids back academically and emotionally. Navigating Covid presents the WPS community with what seems like an ever-changing and nearly impossible task. Yet progress was still being made last year and continues to be done through care, compassion, and dedication to our students and staff. 
Watertown recently implemented Acceleration Road Map and WIN (When In Need) Blocks. These programs will provide a phased in approach to support our students both academically and emotionally as they begin the school year.. All students are different. We need to be sure we are meeting their diverse needs so that they can be engaged and successful in learning. In order to support these efforts and increase student achievement the district planned improvement strategies collaboratively.
How can the Watertown Schools provide the type of education that matches the top-of-the-line facilities?
Over the past four years that I have served on the School Committee strong progress has been made on the side of curriculum for grades k-12. We have expanded our coaching model in grades K-12 and have made many changes to align the curriculum across the district which helps provide equitable access to curriculum. These changes will bring what's happening inside our classrooms up to match the beautiful exterior of our new buildings here in Watertown. 
Recent national events have increased the focus on how schools teach history and other subjects. Some call for including more diverse perspectives in lessons, while others want to make sure that the history that they and previous generations of students were taught remains in the curriculum. While the School Committee does not set the curriculum, it has some influence in the direction the Watertown Public Schools takes. How would you like to see the Watertown Schools approach issues of history and social studies?
Watertown Public Schools is committed to confronting racism in our school community along with creating safe, welcoming,  and supportive learning environments  for our students and their families. Recently we committed our efforts toward diversity and equity in our schools by hiring Dr. Kimberlee Henry, Director of Equity and Inclusion. An Equity Leaders Team has been created and the great work of Kingian non-violence and Responsive Classrooms is still being used.
Watertown has increased staff training and started reviewing our hiring practices. The School Committee recently voted to adopt a policy around teaching controversial issues. Dr. Henry is investigating and developing ideas for a new policy that will support work on anti-racism and justice based curriculum. 
Having real conversations about figuring out diversity, equity, inclusion and anti-racism in education is critical and long overdue. It is our responsibility to pass on virtues such as: respectfulness, compassion, forgiveness, tolerance and  perseverance to the next generation.
Watertown students have not been able to gain access to Minuteman High School and its vocational and other programs since the new school opened. How should Watertown ensure that students seeking this type of education have access to it? Should Watertown become a member of the Minuteman District, add programs in the WPS, or make partnerships with other vocational schools in the area (or a combination)?
It is our duty and responsibility to seek and create engaging learning experiences for all students in order to prepare for life after high school. Recently, Dr. Galdston spoke to the public regarding our position with Minutemen and Watertown's commitment to offering vocational education opportunities to our students. Our students have the opportunity to attend school vocational programs in other towns that have space available. We are exploring partnership towns that have vocational schools and what will be available to Watertown students. We are creating vocational-technical opportunities at Watertown High School in Engineering Technology, Medical Assisting, Media Broadcasting, and Early Childhood Education along with pathway programs in several areas.
For over 35% of students in the Watertown Schools their first language is not English. They speak dozens of languages and are from many countries around the globe. How can Watertown make these students and their families feel welcome, and make sure their needs are being addressed?
Cultural and linguistic barriers are undoubtedly challenging, but not impossible to overcome. Parents simply want to feel valued and assured that their children are being cared for while at school. Two way communication is key to successful partnerships between the schools and families. To improve communication we must become more inclusive and creative. Watertown has embraced our diverse population and has been doing some of the work needed for a long time. However, there is always room for improvement. 
Watertown's use of technology to support effective communication is evident through our google classroom translation. Weekly Smores updates have translation links to inform families as to what's happening in our classrooms and school events. When developing policies and procedures we need to embrace the diversity of families. All parents regardless of socioeconomic, linguistic, or ethnic backgrounds need to be informed about programs and the progress of their children.  
Lastly, I believe that care and compassion combined with a warm smile and friendly demeanor make students and families feel welcomed, seen, and respected.
What is something that people may not know about you that residents would find interesting?
I'm a great dancer, have an irreverent sense of humor, am a straight shooter, and I love supporting our Watertown kids at drama, art, and sporting events.