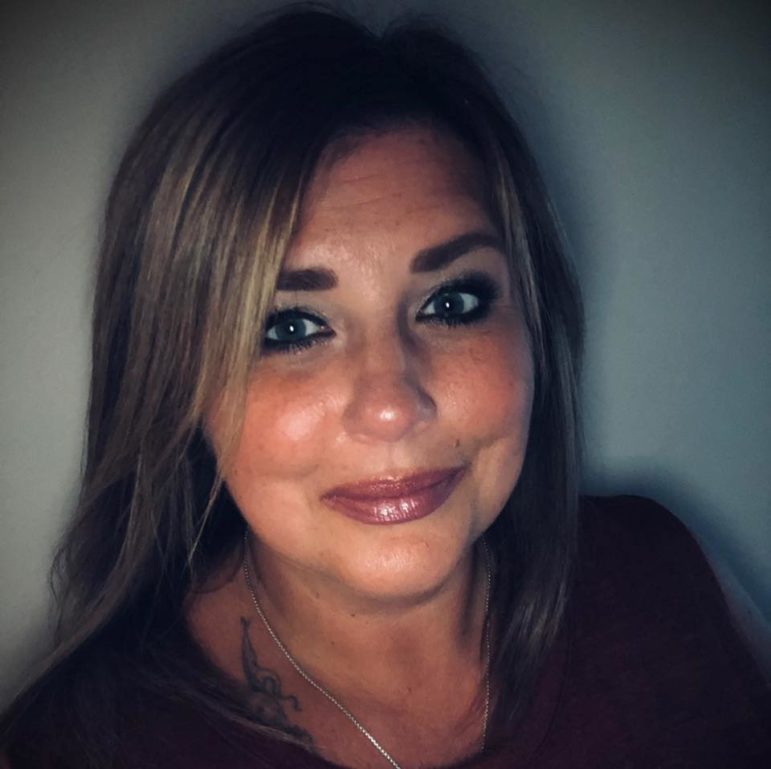 Tell people about your background — family, professional background, volunteering, government, activism — and how that will help you as a School Committee Member. 
I believe my ability and enthusiasm to work with everyone is exactly what is expected from a Watertown School Committee Member. I don't believe that one needs to be a lifelong resident to run for office, but, I don't think that length of residency should effect candidates negatively either. I'm running for Watertown School Committee for all of the residents of Watertown. I also happen to be a lifelong resident that did not attend Watertown Public Schools. I saw things that we did right and some things I'd like to help improve. I want the students and families of Watertown to have strong independent voice on the School Committee and I believe I can be that voice.
There are many areas of my backgrounds that I feel would help me should I be elected as a School Committee Member. I have been an active parent volunteer since my children were old enough to participate in actives around Watertown. I'm a volunteer with the Lowell Community Volunteer Program (LCVP), Lowell School PTO Member, 5th Grade Event and Fundraising Committee Member, and former Special Education Parent Advisory Council (SEPAC) Member. Two things I love most about volunteering in the school are doing the tedious prep work to allow teachers to be able to spend their time doing what they love- teaching, and I love watching the school community interact with each other. It is great to speak with educators and staff about the projects they are planning. I hope every school has a volunteer program and if they don't I'd love to help get one set up.
Prior to becoming a stay at home mother to my twins, I worked for over a decade for Harley-Davidson Motorcycles, in Arizona and in Massachusetts. I was a Merchandise Manager responsible for ordering, inventorying, training, event planning, personnel/HR, and budgeting. I met such a wide variety of motorcycle enthusiasts! People from every walk of life and varying levels of motorcycling. My position also afforded me the opportunity to organize fundraising events and charity rides. I've been involved in raising funds for Disabled Veterans, Service Dogs, Autism Awareness and Fallen Peace Officers.
I'm the proud daughter of a truck driver and a nurse, (I worked for my Dad when he owned his own trucking company). My family settled in Watertown in the 1920's shortly after they immigrated to the United States. My family has a long history of helping others in the community. My Great-Grandfather and Grandfather were both members of the United States Military. My Mother was a nurse and a parent volunteer at St. Patrick's Elementary and Middle School, where my brother and I were students. My Father and Grandfather started the local chapter of Narcotics and Alcoholics Anonymous and helped untold numbers of people battle drug and alcohol addiction. I credit them all with my natural desire to help those when I'm able to.
How can the Watertown Schools help students catch up and make up the learning opportunities they lost during remote learning over the past couple school years?
The last two school years have been particularly challenging for students and educators. I was cautiously optimistic watching the September 13, 2021 School Committee meeting when the Assistant Superintendent laid out the framework for their plan to address the loss of learning. The Department of Elementary and Secondary Education (DESE) provided schools with an Acceleration Roadmap tool for teachers and leaders to assist students in moving forward with their grade level subject matter, as opposed to going back and covering in depth what they may have missed in the prior year and a half. They implemented Multi-Tiered Systems of Support (MTSS) which focused on individual instruction and was also guided by DESE. MTSS was to benefit students and sought to meet them where they were academically and support the students who needed more help. With all the measures in place I feel we have room to do more. While the tiers have 3 different levels of instruction I feel there should be a 4th level to include 1 to 1, outside of the school day tutoring. If students are having a hard time grasping the subject matter during their designed WIN (What I Need) blocks, then this can be done after school. Conversely, students who do not require additional help with concepts, report they are feeling less challenged in the classroom. We need to engage with these students as well so they may continue to be challenged and supported in a different way. If that entails having an advanced WIN block for those students, we need to facilitate that. I acknowledge that we are only about 2 months into the school year but several families do not feel their students' needs are being met. I surveyed a group of parents at varying grade levels and the majority feel the school could and should do more.
Watertown will soon have three new schools, and a fourth renovated and expanded, giving the district state-of-the-art facilities. How can the Watertown Schools provide the type of education that matches the top-of-the-line facilities?
We are very fortunate in Watertown that we have the funding and support for our school building projects. Seeing the new Cunniff and how they used every inch of the building to enrich the students experience was amazing. I believe these new and renovated elementary buildings will undoubtedly supply the students and staff the environment to support an improved learning experience. I believe if we concentrate on core academics to allow our children to meet and exceed their grade level standards, they will recover from their lost learning due to COVID and have the confidence in themselves and their abilities' to move into their next grade level in 2022.
I have serious concerns regarding Watertown High School. The new building plans don't appear to have any room for growth with respect to our vocational education programs. One of the reasons provided by the WPS administration for deciding against having a member town agreement with Minuteman (or with another Career Vocational Technical Education (CVTE) school) was that WPS wanted to preserve its ability to have their own programming. Our buildings may be state-of-the-art but if we are not offering state-of-the-art courses it will not matter how amazing the new buildings are. If we don't offer what students are saying they want and need from their high school education, we are doing them and Watertown residents a huge disservice. This lack of space to grow CVTE programs highlights the need to enter into a member town agreement.
Recent national events have increased the focus on how schools teach history and other subjects. Some call for including more diverse perspectives in lessons, while others want to make sure that the history that they, and previous generations of students, remains in the curriculum. While the School Committee does not set the curriculum, it has some influence in the direction the Watertown Public Schools takes. How would you like to see the Watertown Schools approach issues of history and social studies?
I believe that recent national events regrettably triggered a parent versus school administration scenario across the country. Every parent has the right and responsibility to be an active part of their child's education. This participation should be welcome and recognized by school administrators, school committee members and educators. Families who chose public schools for their children respectfully expect schools to be the primary deliverer of academic content for students. I believe we should utilize proven, agreed upon, historical accounts when discussing history and social studies. I believe this framework should be consistent, at age appropriate levels, from Grade K through 12. I feel strongly that we can teach our students in a respectful non-divisive manner. I feel that materials that are used outside of the supplied curriculum should be non-divisive and easily interpreted by students. Despite educator's best attempts to do so there are accounts where supplemental activities and source materials have been concerning for students. In our own district there was supplemental material used in our middle school, that was reportedly not reviewed by WPS administration, used in the community meeting block. Despite the meeting block designation, race and policing are serious topics that should be discussed with the seriousness that they command. Outside our district in 2020 the Rutland [VT] chapter of the NAACP filed a formal complaint with a school regarding the manner in which educators framed a lesson about Colonial trading for seventh- and eighth-grade social studies classes. The organization released a statement regarding the lesson, "Though it is clear no one intentionally carried out the activity with contempt, the effects are the same and must be addressed." We must be cognizant of the audience in which we teach. No child should ever be made to feel bad about themselves during a lesson on history or social studies.
Watertown students have not been able to gain access to Minuteman High School and its vocational and other programs since the new school opened. How should Watertown ensure that students seeking this type of education have access to it? Should Watertown become a member of the Minuteman District, add programs in the WPS, or make partnerships with other vocational schools in the area (or a combination)?
As a member of the 1992 graduating class of Minuteman I know first-hand what an amazing school it is. Much has changed since my time there but only for the better. One of the major issues of my candidacy has been the need for accessible and robust vocational education options. I have spoken with the Superintendents from Watertown and Minuteman. I have urged Dr. Galdston to reevaluate the possibility of having a member town agreement with Minuteman. I have contacted the Massachusetts Department of Education regarding the process to allow schools to both be a member town and offer Chapter 74 programs. Most importantly, I have spoken to students and families who are now worried that the plans they had for a vocational education are now in serious jeopardy. Over 20 students from Watertown applied to Minuteman for the 2021-2022 school year, only 2 were accepted. Dr. Galdston has stated that students can apply to any vocational high school they wish, however, that doesn't guarantee them acceptance to any school. The WPS administration has said that they offer a wide variety of options when it comes to vocational education. While they may feel those are adequate options, students and families disagree. Having a plausible scenario where a single student attends school in Medford for Plumbing, another at Essex North Shore Agricultural School for Animal Science, another attending Shawsheen for Culinary and another in Somerville for Cosmetology, sounds laborious and creates and completely unnecessary situation. This doesn't sound like a great option when you factor in all the details; the possibility that they may not be accepted, the cost of transportation, the alienating feeling of being the only student from your town, and the financial cost and time dealing with 4 different schools. All of this could be avoided if we simply sign a member town agreement. We can absolutely have Chapter 74 programs at WHS and be a member town. We just can't have the same programs. I feel it is a complete disservice to our students knowing that we cannot provide the robust vocational options that Minuteman does. Furthermore, deciding not to pursue a member town agreement with Minuteman (or any other comparable vocational school) because we may at some point in the future want to offer the same type of vocational course is inexcusable, especially since we absolutely know that we will not be able to offer most of the programs here in Watertown due to space restrictions alone. Eventually with Minuteman accepting less and less students from non-member towns, students will be looking for alternatives and quickly those schools mentioned by Dr. Galdston will fill up as well, and sadly the students of Watertown will miss out. We need a member town agreement as quickly as possible.
For over 35% of students in the Watertown Schools their first language is not English. They speak dozens of languages and are from many countries around the globe. How can Watertown make these students and their families feel welcome, and make sure their needs are being addressed
Communication is key for any successful partnership, it's also what many feel is lacking in our school system. It is difficult for many families to gain information and that difficulty is magnified for families when English is not the primary language spoken in their home. Outreach will be necessary for our English Language Learner Families. If the administration recognizes that they have a challenging time connecting or receiving forms back from a family, we should reach out and see why this is happening. If language is the barrier, we need to address it as soon as we are aware of it. If we know a child primarily speaks a language other than English at home, we should make every effort to identify their home language and have a translator reach out to the family. Our newsletters are currently available in 7 languages; English, Portuguese, Spanish, Arabic, Armenian, Russian, and Turkish. We should survey all the families in the district asking if they fluently speak a language other than English, and if so would they be interesting in registering as volunteer family language liaison. This would be separate from any mandatory translation services that would be required for educational and IEP services. These liaisons would be able to assist informing families of school events, fundraisers, schedule changes, and the like, while also being a contact should the family have any questions. I remember being in elementary school and we had a student join our class from Italy, he didn't speak English when he started and they paired him up with another student who spoke fluent Italian. This helped the student feel included and allowed the other children in the class to get to know him and make him feel welcome.
There are other ways that the school community has sought to celebrate the diversity of the student body. International night was one of the most well attended events at school. People would make exquisite exhibits from different countries. Exhibiting families would demonstrate origami, showcase artwork, perform dances, offer facts and information, and more. After everyone would go to the next room for a pot luck dinner where families brought food items that were native to the country they showcased.
At the Lowell they identified every language spoken by students (over 30 different languages!) and each week during morning meeting, the principal would select a language and have students address the school in the language they spoke in their home. It was a great way for the student body (and lucky volunteers who were in the building at the time!) to learn a new greeting and to celebrate their classmates. I loved hearing all the different greetings.
What is something that people may not know about you that residents would find interesting?
While it may not be super interesting, I am the first person in my family to run for public office.