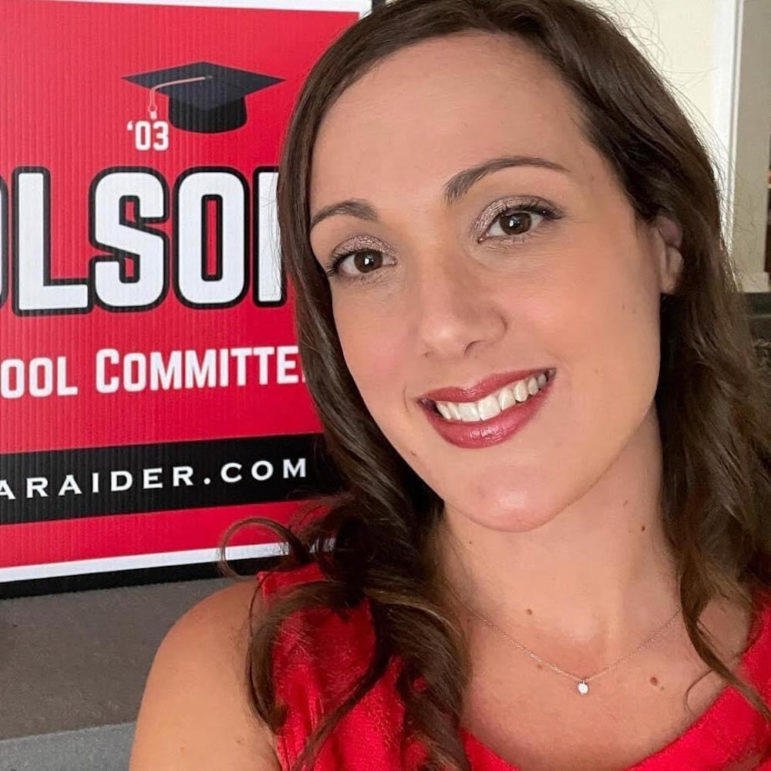 Tell people about your background — family, professional background, volunteering, government, activism — and how that will help you as a School Committee member. 
I am a lifelong Watertown resident and attended Watertown Public Schools from K-12. My husband of 10 years, Ryan, graduated from WHS with me in 2003 and he is now a local first responder. Our two children, William and Emma, attend the magnificent new Cunniff School. I graduated from Boston College in 2007 with a business degree and I went on to earn a Master's in Education from Regis College. I worked as a substitute teacher in all three Watertown elementary schools during my undergraduate years and also as an Instructional Assistant at Hosmer. I was then hired out of district as a classroom teacher where I taught first grade and then third grade for four years. Since the birth of my children, I have been an active participant and volunteer in their preschool experiences, youth sports, and the Cunniff PTO in which I am currently serving as Co-President. I believe my personal, educational and professional experiences have prepared me to be able to contribute meaningfully to the School Committee's important roles and responsibilities. 
How can the Watertown Schools help students catch up and make up the learning opportunities they lost during remote learning over the past couple school years?
WPS has implemented the Accelerated Roadmap as a tool to support student learning during this school year. Our staff should continue to use various assessments to be able to target instruction to meet the individual needs of students. The district should also be communicating with families regarding social and emotional concerns that may have resulted from the time students spent in remote learning. We have excellent teachers who have proven they are up for any challenge and I am confident that our students will be given what they need to make considerable progress this year. 
Watertown will soon have three new schools, and a fourth renovated and expanded, giving the district state-of-the-art facilities. How can the Watertown Schools provide the type of education that matches the top-of-the-line facilities?
Watertown must continue to provide high level differentiation and learning opportunities to target instruction and meet the needs of all students. Technology and digital tools are catalysts for learning that our modern classrooms will be able to accommodate. Another trend I've heard from many families is that we should be explicitly teaching the skills needed to learn and thrive independently (such as research, organization, and study skills). Additional areas of focus should include inspiring creativity, connecting learning to the real world, continuing to emphasize a growth mindset, and providing opportunities for collaboration in small groups and project-based learning. We should also look to incorporate new supplementary materials and advanced course offerings to appropriately challenge all learners. 
Recent national events have increased the focus on how schools teach history and other subjects. Some call for including more diverse perspectives in lessons, while others want to make sure that the history that they, and previous generations of students, remains in the curriculum. While the School Committee does not set the curriculum, it has some influence in the direction the Watertown Public Schools takes. How would you like to see the Watertown Schools approach issues of history and social studies?
I believe we should be teaching factual history to our students, while also incorporating additional viewpoints that have not traditionally been the focus in textbooks and curriculum materials. I think the most important aspect to consider in the teaching of history and social studies is that the lessons presented are developmentally appropriate for our students.
Watertown students have not been able to gain access to Minuteman High School and its vocational and other programs since the new school opened. How should Watertown ensure that students seeking this type of education have access to it? Should Watertown become a member of the Minuteman District, add programs in the WPS, or make partnerships with other vocational schools in the area (or a combination)?
If it is possible for Watertown to offer our own vocational programming and become a member of the Minuteman District (this was not believed to be a possibility the last time it was discussed by our School Committee) then I think it should be reconsidered. In the meantime, it is important that we ensure partnerships with other vocational schools in the area and provide streamlined and thorough information for families with children who are interested in this path of studies. 
For over 35% of students in the Watertown Schools their first language is not English. They speak dozens of languages and are from many countries around the globe. How can Watertown make these students and their families feel welcome, and make sure their needs are being addressed?
We need to ensure that our schools are welcoming environments for all families. I think our district should consider creating partnerships and expand community liaison roles to ensure the needs of ELL students and families are being met. We can also offer workshops to support caretakers in understanding school expectations and protocols as well as formally collect feedback from families about what is working and what could be improved. Creative options should be pursued, such as producing welcoming and informational videos available in multiple languages, which could even be a great project idea for high school students and community members to put together!
What is something that people may not know about you that residents would find interesting.
My middle name is Athena (the Greek goddess of wisdom and warfare) and I was given it in honor of my paternal great-grandmother who moved to Eliot Street in Watertown in the early 1900s.