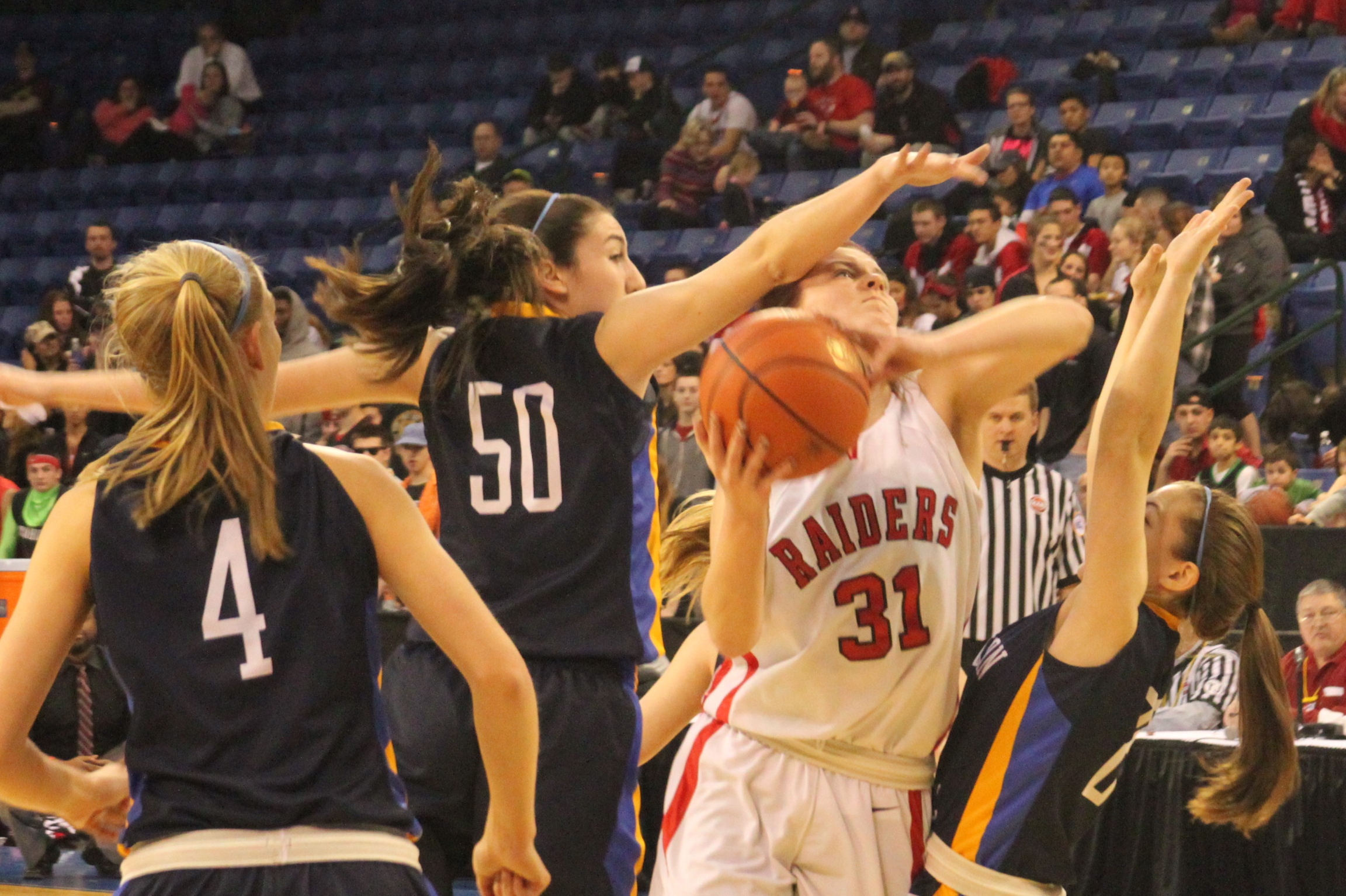 Watertown sophomore forward Katelyn Rourke Goes up for a shot under pressure from Arlington Catholic in the North Section final in Lowell. Photo by Charlie Breitrose.
By Charlie Breitrose
Watertown captain Gabriella Coppola walked up and took the North Section runners-up trophy Saturday but she could not even muster a grin after the game against Arlington Catholic in Lowell on Saturday.
For the second straight season the Raiders' season ended in the section final. While the 2013 appearance at Tsongas Center was unexpected, this year Watertown was top seed and came in with a 21-1 record.
The Raiders struggled to get going offensively in the first three quarters of the section final. Watertown scored only four points in the first quarter and ended the period four points behind. Arlington Catholic extended the lead to 12-4 in the second quarter before junior guard Gianna Coppola hit a three pointer to end the drought. Despite that, the Raiders trailed 19-9 at the half. At the end of three quarters, the deficit was 11, as Arlington Catholic led 29-18.
"We defended well, but we were never able to get a flow offensively," said Watertown coach Patrick Ferdinand. "The fourth quarter was indicative of who we are and how we fight, but there just wasn't enough time."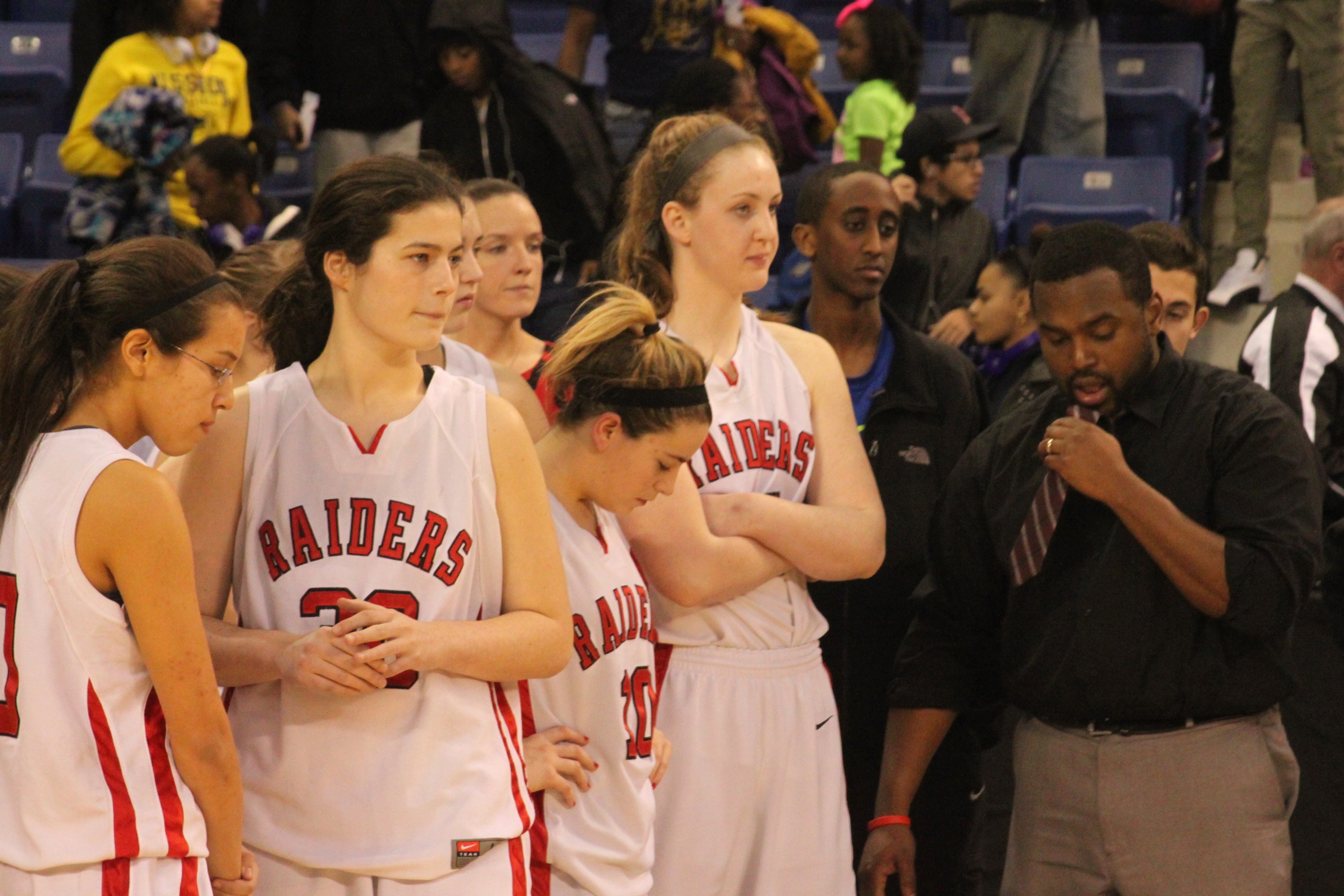 The Watertown girl's basketball team, and coach Patrick Ferdinand, right, hold back their emotions after falling to Arlington Catholic in the North Setion final. Photo by Charlie Breitrose.
The comeback began in the fourth quarter with senior guard Gabriella Coppola scoring four quick points – two free throws and then a layup. A basket by Rourke was followed by a hoop by freshman forward Shannon Murphy who was fouled. She completed the three point play to bring the Raiders within five points.
Arlington Catholic responded with clutch free throws down the stretch, hitting 7 of 10 after Watertown closed within five.
With the game clock ticking down, sophomore guard Michaela Antonellis hit a three to close the gap to four with 18 seconds left. AC hit three free throws to end game with a seven point win, 42-35.
After the game, Ferdinand credited his team for working hard, especially at the end. Losing again in Lowell, was tough, he said, and hopes his Raider team can break through and win the section final and play at the TD Garden for the EMass final soon.
The loss also marked the end of a senior class – Gabriella Coppola, Casey Halle and Francesca Korte – which has turned the Watertown girl's basketball team that won just a handful of games to a state championship contender.