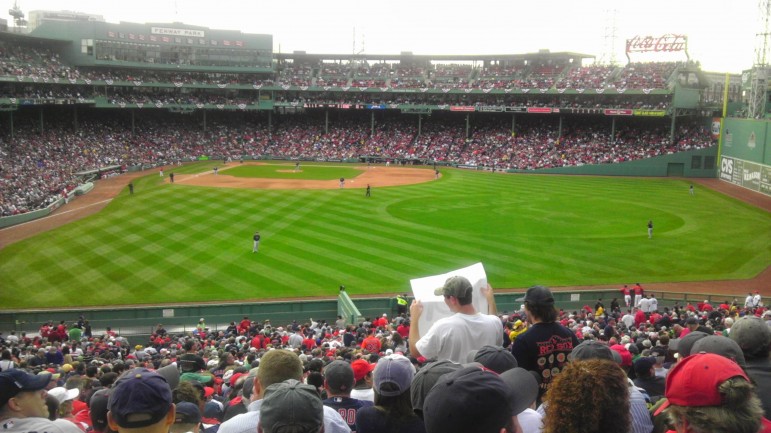 When the Red Sox celebrate the 2013 World Series championship on Friday, a special item made in Watertown will be featured.
The banner that will be unfurled during the celebration comes from New England Flag & Banner, according to a piece in the Boston Globe.
The Dexter Avenue-based business provides banners, flags and other items for pro and college sports teams, according to the company website.
This will not be the first championship banner made by New England Flag & Banner. They produced items for recent Celtics and Bruins championships and they also made banners used by Boston College and other teams, both local and around the nation.