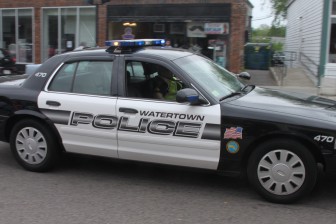 Police found cocaine during the search of a Watertown home and arrested a Boston man on drug charges.
On Aug. 8 at 6:32 a.m., Watertown Police served a search warrant at 25 Sawin St. for suspected distribution of cocaine, said Watertown Police Sgt. Thomas Grady.
Cocaine was found in the home, and police identified Julius L. Wright as the owner of the drugs, Grady said.
Wright, 23, of Boston, was arrested on a charge of possession with intent of distributing a Class B drug.