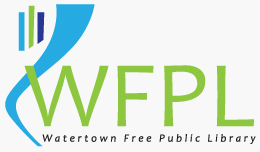 The Watertown Free Public Library has plenty going on in July, with author talks, kids gardening, a nature walk and more. 
Here are some of the highlights of the July events at the Library:
Stephen Kurkjian to Speak About Art Heist
Tuesday, July 14 at 7 p.m.
Three-time Pulitzer Prize winner, Stephen Kurkjian will speak about his book, Master Thieves, regarding the unsolved art robbery at the Isabella Stewart Gardner Museum in Boston.
Kurkjian "recounts all the major theories, talks to some of the would-be masterminds, and seems to have a pretty good idea who might be responsible…" – The Boston Globe
Birds Along the Charles River
Saturday, July 18 from 10-11:30 a.m.
Rain date: July 25.
Inspired by summer reading pick, H is for Hawk, we're inviting you to enjoy a guided river walk with naturalist photographer Carole Berney.
Walk is limited to 15 people, age 16 and up. Meet by the front entrance of the library.
TO REGISTER: Visit us at the Reference Desk or call 617-972-6436
From the Library to the Market
Thursday, July 9 from 2-6 p.m.
The WFPL is at the Watertown Farmers Market on the second Thursday of every month. Stop by for book sales and more, plus fresh local food and friendly conversation.
Find the Market at Kingsbury Avenue, off Arsenal Street.
In the Children's Room…
Basil and tomatoes! Parsley and squash! We love growing our own food at the library.
Join us at the Gardening program on Wednesday mornings this summer.
At the HATCH Makerspace in the Arsenal Project:
Mechatronics Workshop
Wednesdays, starting July 1 from 6-8 p.m.
All around us machines are getting smarter. How does it work? How do I build my own smart machines? Explore the possibilities in this workshop throughout the months of July and August!
(Click here to see the library's calendar)