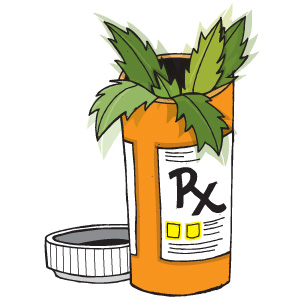 The group proposing opening a medical marijuana dispensary in East Watertown heard from detractors and supporters during a community meeting held at Town Hall Monday night. 
Natural Selections has proposed opening a facility serving people with medical marijuana prescriptions in a building behind the A-Affordable Auto Insurance Building, across Elm Street from the Watertown Mall parking lot.
Aidan O'Donovan, Chief Operating Officer for Natural Selections, said he expects to have around 200 customers a day, and – if approved – hopes to be open seven days a week from 8 a.m. to 8 p.m. The group has secured 22 parking spaces.
The most vocal opposition for the dispensary came from residents living near the proposed site who said that East Watertown, in particular their area near Elm and Arlington streets, has endured too much already.
"East Watertown has rights," said Eric Boyd, who would live less than 500 feet from the dispensary. "East Watertown has been a dumping ground for everything because it is in an industrial zone."
Gale Boyd, Eric's wife, said they has lived there for years and have endured liquor stores where people would drink outside and pee on the side of the building, auto mechanics where cars are fixed on the street and other businesses that have caused problems.
"Some people say, if you don't like it, you can move," Gale said. "That is not the attitude we like. We want people to work with us."
She added that people need to ask themselves whether they want a business selling marijuana in town.
"There are real concerns with this. I am disappointed this is being considered in Watertown," Gale said.
O'Donovan promised to work with neighbors. He added that Massachusetts has strict rules with medical marijuana licenses.
"If a liquor store has people peeing on the wall, they may get a fine," O'Donovan said. "Anything we do wrong, we will lose our license."
He added that no consumption of marijuana will be allowed in or around the facility.
The facility will have tight security provided by Kroll Security. The head of security is Dan Linskey, a former Police Chief with the Boston Police Department. The dispensary will have cameras inside and out and security guards on site 24 hours a day. He plans to hire retired police officers and former military personnel, and said they may or may not be armed.
"I will work with (Watertown Police) Chief (Michael) Lawn to determine whether he wants armed security," Linskey said.
The security will also monitor the parking lot to make sure no one is using marijuana there, loitering or doing any other activity.
"If someone is not a good customer they will not be welcomed back," Linskey said.
A couple of Watertown residents who have medical marijuana prescriptions talked about how much it has helped them, and how having a dispensary in Watertown would help them.
Cannabis has helped Michael Dongrey deal with epilepsy.
"It reduces the amount of pharmaceutical medication I take," Dongrey said. "The side effects from pharmaceuticals have big downsides."
Currently, Dongrey goes to dispensaries in Boston or Brookline so having a dispensary in Watertown would be very helpful because he cannot drive.
"Now I take a bus or Uber," Dongrey said. "I could walk to this one."
Kristen Sidiropoulos uses medical marijuana to deal with Crohn's Disease.
"I was in so much pain. (The cannabis) helps with the pain," Sidiropoulos said. "Other prescription medicines shuts down the immune system. I almost died from two (prescriptions)."
The applicants were asked about whether marijuana is a gateway drug. O'Donovan said he did not believe so, and added that in areas where medical marijuana has been approved, the rate of overdoses from opiates has decreased.
Linskey said that marijuana, as well as cigarettes and alcohol, can lead people with addictive personalities "down a path."
Stephanie Sutherland-Ramsey, program coordinator with coordinator of the Wayside Youth and Family Support Network in Watertown, said her child goes to high school in Brookline and she has heard that marijuana from the dispensary there finds its way into the hands of high schoolers in Brookline.
Sutherland-Ramsey added that she has seen studies that found areas where marijuana has been legalized have increased the use among people, including youth, as well as, leading to an increase in arrests for driving under the influence of marijuana.
O'Donovan said he has seen other studies where the number of OUIs has dropped, or the number of OUI for alcohol has dropped in these same areas. He said he would work with Sutherland-Ramsey and others working in stopping youth from using marijuana.
East End Councilor Angeline Kounelis said just because an application gets to the Town Council, does not mean it must be approved. She noted that any applicant needs a Letter of Support or Non-Opposition from the Town Council to get a license from the state. To deny it, the Council does not need to provide any further reason than they did not want to approve the letter, she said. After that, the applicants must get a special permit from the Zoning Board.
A second application for a medical marijuana facility has also been received by the town. The applicant will appear before the Council's Economic Development and Planning subcommittee Thursday at 7 p.m. in Town Hall's Lower Hearing Room.
Natural Selections' application will likely be heard by the Town Council in March. Kounelis said she was the only one to vote against the zoning allowing a marijuana dispensary in industrial zones because most are located in East Watertown. She noted that the East End is different from other parts of town, and a former resident used to refer to the neighborhoods up on the hill as "the lace curtain" areas.
When the final vote is made, Kounelis said she hopes all councilors consider how the dispensary would impact the residents of the East End.
"I urge councilors to think about East Watertown, while they reside in the lace curtain areas of Watertown," Kounelis said.