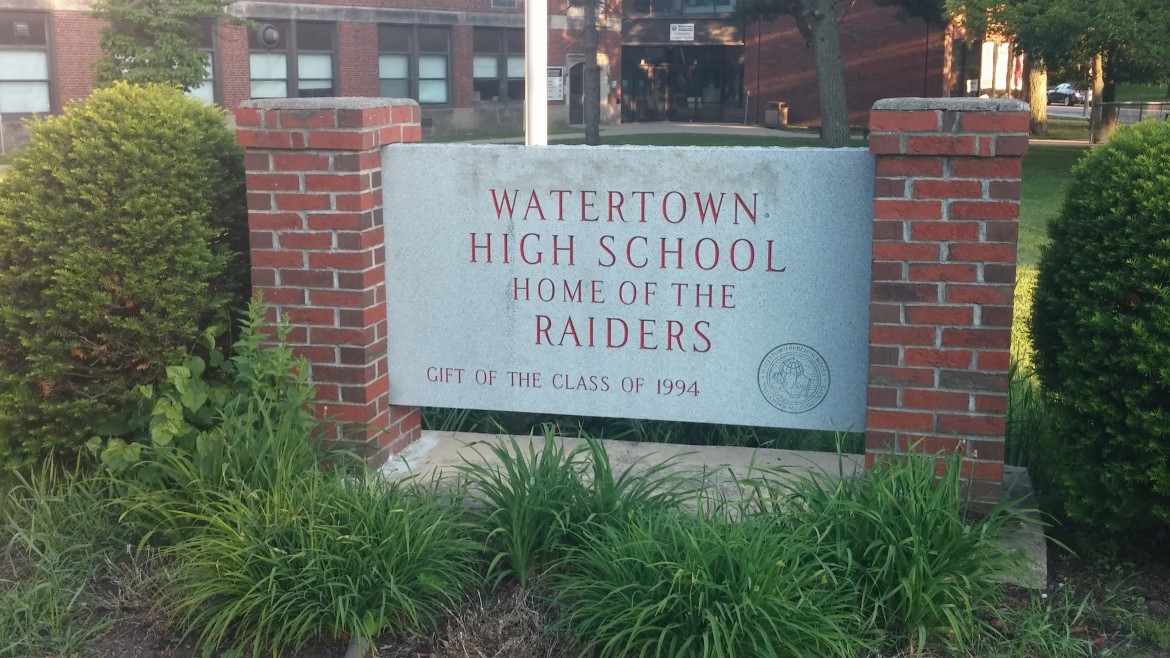 A task force has been formed to look at how the Watertown Public Schools would change the time that schools start each day, in particular having the high school start later.
Interim Superintendent John Brackett created the group following the work of another committee that met last year to look at the benefits and drawbacks of changing school start times.
Brackett said the research shows teens are better able to learn later in the morning, but right now the high school starts begins at 7:55 a.m., while the elementary schools start later – either at 8:15 or 8:30 a.m. Watertown Middle School starts classes at 7:40 a.m.
The subject is being explored at other schools, too, Brackett said.
"There is a lot of talk, but it is more talk than action on changes of start times," Brackett said.
To examine what it will take to change the start time of schools, Brackett formed the School Start Time Implementation Task Force.
"I hope they will have a recommendation and present it to the School Committee in June," Brackett said. "There will be a series of public hearings so the public can find out information about what it entails."
If a change is made, it would wait until the fall of 2018, Brackett said.
The task force looking at school start time has about a dozen members and is made up of teachers, administrators, parents and community members, said Watertown Middle School Principal Kimo Carter, who is heading the group.
The plan calls for the task force to meet six times, and it has met three times.
"The first one was and organizational meeting and reviewed last year's findings," Carter said. "The second focused on athletics and the tight schedules at fields, gyms and ice rinks – a later start means a later finish. The last meeting looked at before and after school programs."
Changing the school starts may mean more time is needed for before school programs, and less for after school, Carter said. Future meetings will cover busing, parent issues and teacher issues, Carter said.
The task force will come up with a report for the School Committee so it can make a decision on whether to change the start of school, and how much.
"We will present as much information as we can so you can make an informed decision," Carter said.
School Committee member Eileen Hsu-Balzer said she hopes that students' commitments after school are considered.
"I hope you take into account students who work after school or are expected to provide child care," Hsu-Balzer said.
Carter said the task force will try to get an estimate of how many students fall into those categories.