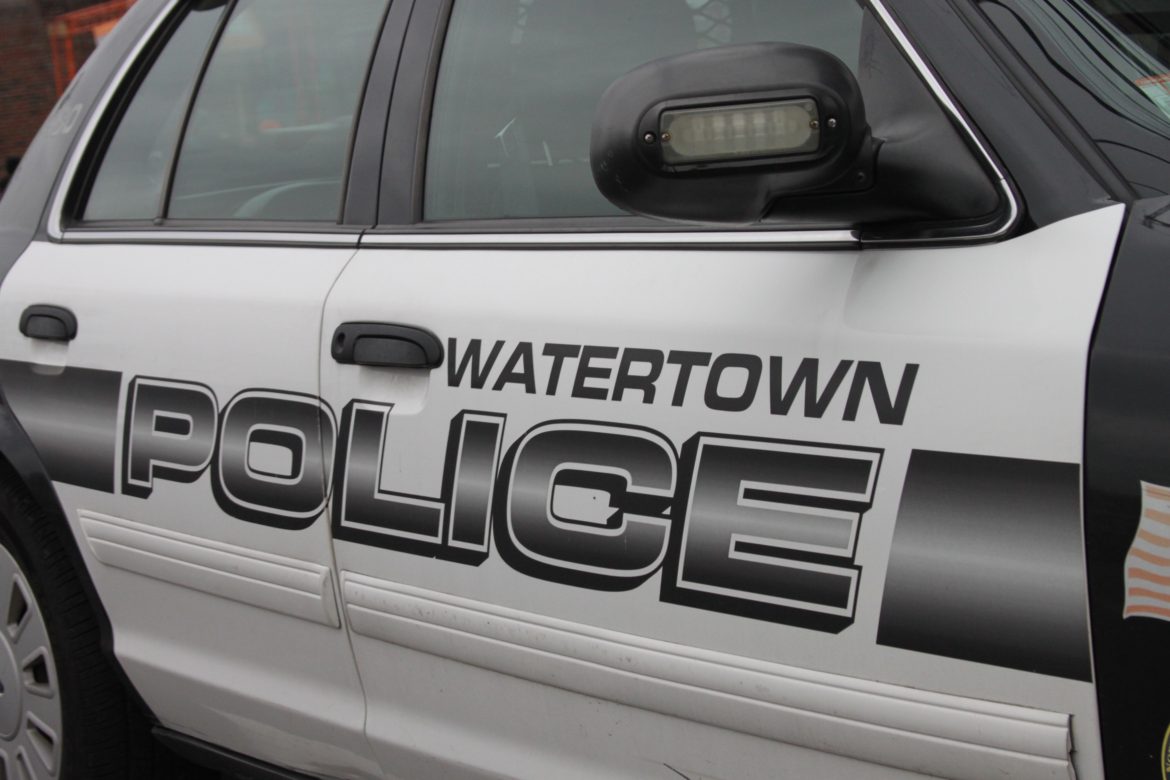 The following information was provided by the Watertown Police Department. 
Arrests
May 15, 12 midnight: Police were called to the Residence Inn for a report of a disturbance in a guest room. When officers spoke with a man and woman who had gotten into an argument they discovered the woman had an outstanding warrant. The 29-year-old Quincy woman was arrested on a warrant out of Boston District Court for larceny over $250.
May 15, 5 p.m.: An officer patrolling in Coolidge Square spotted a man he knew to be wanted on a warrant. The 57-year-old Watertown man was stopped and arrested on the warrant from Concord District Court for OUI related charges.
May 19, 11:15 a.m.: A vehicle was stopped by police on Main Street for an inspection sticker violation. When officers looked up the man's record they found he was wanted on a warrant. The 47-year-old Waltham man was arrested on a warrant from Waltham District Court for motor vehicle violation charges, and received a citation for an inspection sticker violation.
May 21, 1:10 p.m.: A man was spotted by Target Security taking a pair of aux cables and putting it in his pocket. Then he went and took a can of Red Bull out of a cooler, opened it and drank it as he left the store without paying for either that or the cables. The 20-year-old Watertown man was stopped and arrested on a charge of shoplifting.
Incidents
May 15, 9:30 p.m.: A man parked in front of his home on Watertown Street the night before and when he came out at 9:15 a.m. the next morning he found that four out of five lug nuts had been removed from all four of his tires. The estimated value of the lug nuts is $80.
May 15, 6:30 p.m.: The Best Buy store manager reported that items were stolen from the employee break room. A GoPro bicycle mount, a Philips Hue LED starter kit and an HP laptop were taken, worth a combined $1,200. The manager believes the theft occurred between 1:30 and 5 p.m.
May 15, 8:30 p.m.: A resident reported to police that he had been the victim of internet fraud. The man was trying to rent an apartment in Long Beach, Calif., and found an ad on Craigslist for an apartment. He communicated with a man he thought was a rental agent and agreed to send a $300 deposit to the alleged rental agent's account. He had a friend who lives in California go to the property and the friend spoke to the owner who said he is not renting his property and has never put an ad up. The incident is under investigation by Long Beach Police.
April 15, 9:15 p.m.: A motorist stopped at a red light on Arsenal Street saw a man crossing the street while walking a pit bull. When the light turned green, the man with the pit bull turned toward the driver's vehicle, lifted his sweatshirt and displayed a silver handgun that was tucked into his waistband. Then the man with the dog began walking toward the driver side door and told the driver to roll down his window. The driver was scared and drove away. He reported the incident to police, describing the man with the dog as an African-American male with a pit bull and wearing a sweatshirt. Police searched the area but could not find him. Later that night, at about 12:25 a.m., an officer patrolling in Filippello Park found a man with a pit bull who matched the description of the man involved in the incident on Arsenal Street. The gun turned out to be a replica. The man is a 29-year-old from Boston. Police are investigating and charges may be sought.
May 16, 12 p.m.: A man discovered two of his blank checks had been stolen and $4,000 was missing from his account. The man was having work done on his home and he suspects two workers may have taken the checks. Police are investigating.
May 17, 7:15 p.m.: A bicycle was stolen from Watertown High School. A student had parked the bike at the rack next to the gym doors at 1:30 p.m. and when he returned at 3:45 p.m. it was gone. The bike is a silver and blue Raleigh Kinesis mountain bike.
May 18, 6:40 p.m.: A car parked in a lot of a building on Dexter Avenue was broken into. The owner parked at 8 a.m. and at 5 p.m. she discovered a backpack was missing from the back seat. The backpack contained an iPhone, credit cards, and personal items, worth a total of $500. The car had been locked, but the rear passenger side window had been left open.