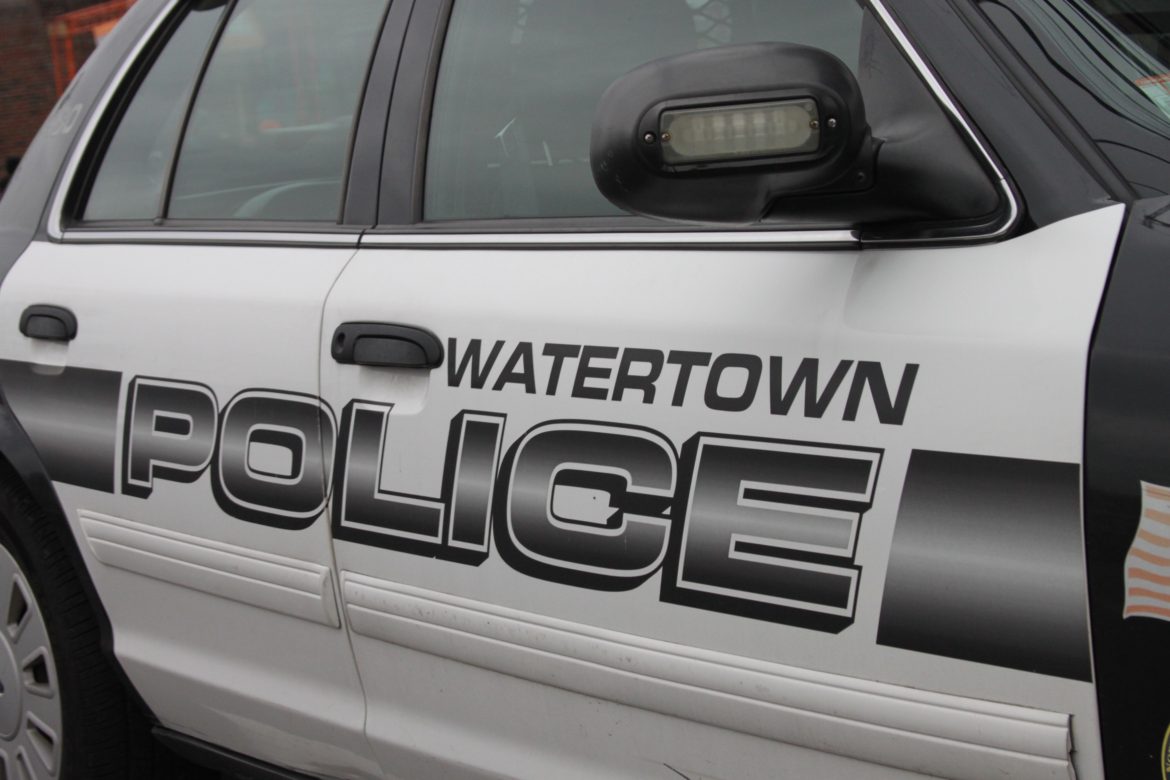 The following information was provided by the Watertown Police Department.
Arrests
May 24, 12:47 p.m.: Police received a report of a man sleeping in the doorway of CVS on Main Street. Officers checked on his wellbeing and then looked at his record and found he had an outstanding warrant. When the man was brought to the police station to be booked, he became very uncooperative, and attempted to hit and kick officers. During the struggle he spit in one of the officer's faces. The 24-year-old Watertown man was arrested on two counts of assault and battery on a police officer and the warrant from Waltham District Court for failure to appear in court.
May 27, 11:19 p.m.: Police went to check on a man was sitting in his car in the parking lot of Dunkin' Donuts in Watertown Square. He was sitting in the car with the motor running. The man showed signs of intoxication, including glassy eyes, blood shot eyes and an there was an odor of alcohol coming from his breath. The man admitted to consuming alcohol, and he failed field sobriety tests. The 27-year-old Waltham man was arrested on a charge of driving under the influence of alcohol.
Incidents
May 22, 4 p.m.: A Waverley Avenue resident who is selling his home reported that some of his medication went missing after he had two open houses on May 20 and 22. The medications were left in the kitchen cabinets. The real estate agent did not see anyone suspicious.
May 23, 7 a.m.: A resident of a building on Waverley Avenue parked in his assigned spot at about 11 p.m. on the 22nd and when he came out on the 23rd he found the passenger side tire was flat. There were two puncture marks in the sidewall of the tire.
May 24, 9:30 a.m.: A resident reported finding 28 rounds of 22 caliber ammunition on the ground at the intersection of Nichols and Melendy avenues. There were all live rounds and were scattered around the intersection. Police removed the rounds.
May 24, 12:10 p.m.: An elderly woman told police she had been the victim of an ongoing lottery scam. She was contacted on Facebook with a person she thought was a friend. The person told her she had won $80,000 and persuaded the woman to send thousands of dollars to various accounts over the course of two years. She gave the person an estimated $150,000. Police are investigating.
May 25, 7 p.m.: A resident realized that his checking and savings accounts had been compromised when he discovered he had insufficient funds. His credit card had been fraudulently used at ATMs in Chicago to take out amounts ranging from $100 to several hundred dollars. In total he lost $5,600.
May 26, 1:40 p.m.: A man making a delivery on Mt. Auburn Street discovered his vehicle had been broken into. Items missing include a GPS device, a backpack invoices and an external battery.
May 28, 2 p.m.: A worker at the Spring Mobile Stand in the Arsenal Mall reported that an HTC Bold cellphone was stolen on May 27. The missing item was discovered during a product inventory on the 28th. The phone is valued at $600.