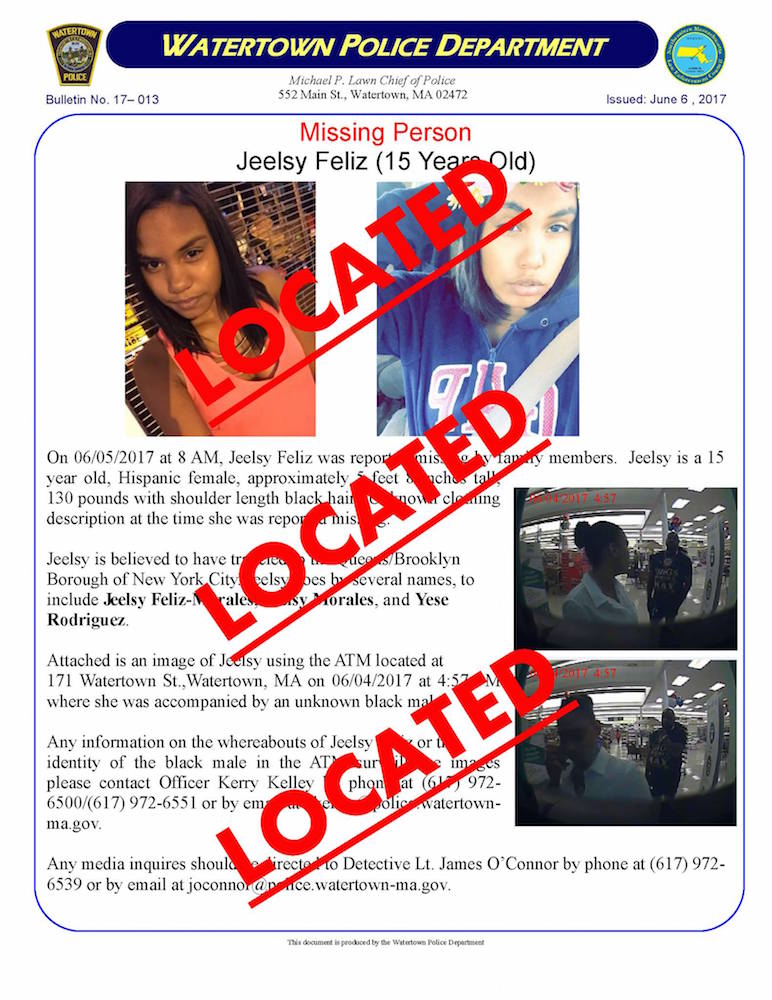 Watertown Police announced that the teenage girl reported missing this week has been located.
On their Facebook, the WPD announced: "UPDATE: This juvenile is no longer missing and has been located. The WPD thanks you all for your help."
Fifteen-year-old Jeelsy Feliz had been reported missing by her family on June 5.