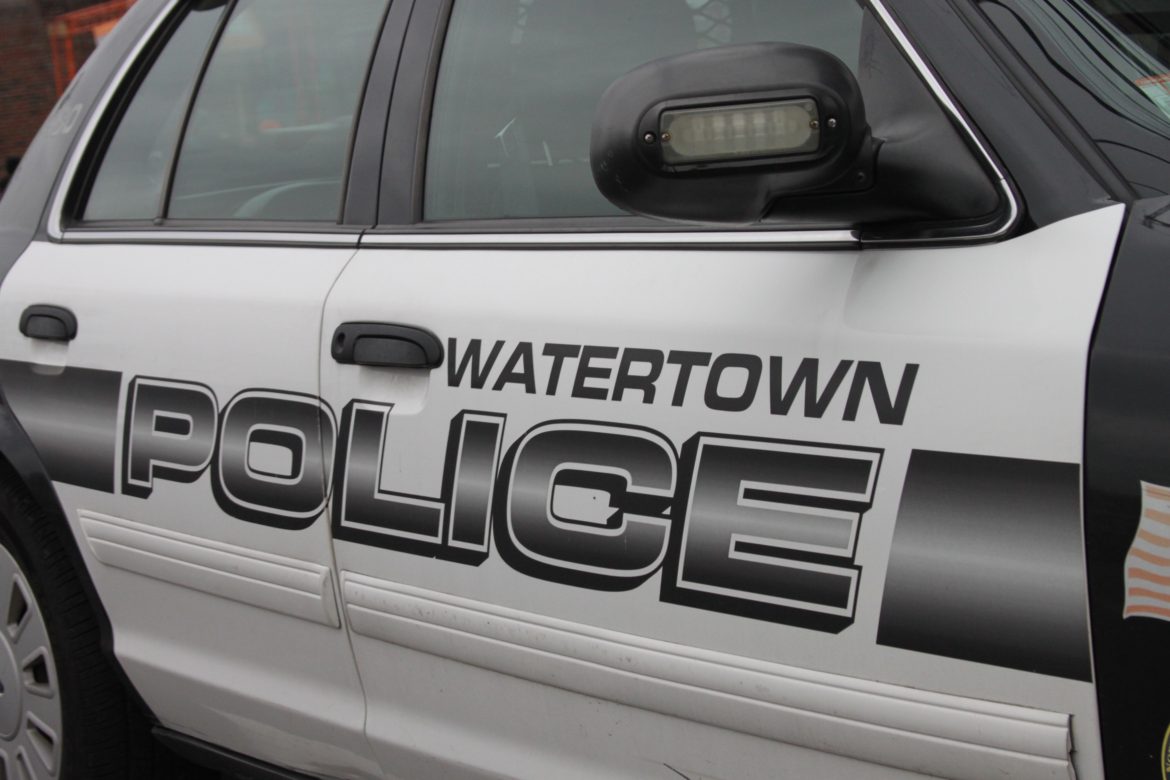 The following information was provided by the Watertown Police Department.
Arrests
June 6, 9:56 a.m.: An officer went to investigate a minor accident at Summer and Church streets and when he spoke to the drivers one of them exhibited signs of intoxication, including being unsteady on his feet, glassy and bloodshot eye. He also slurred his words and had an odor of alcohol on his breath. He performed three field sobriety tests and failed them all. The 57-year-old Watertown man was arrested on a charge of driving under the influence of alcohol and was cited for failure to use care while driving.
June 10, 12:10 a.m.: A driver did not stop for a red light at Main and Galen streets and was pulled over. The officer discovered the driver had a suspended license. The 27-year-old Waltham man was arrested on charges of driving with a license suspended for an OUI, failing to stop and failing to wear a seatbelt.
Incidents
June 5, 12 p.m.: An Arlington Street resident reported that someone broke into his home between 5 p.m. on June 4 and 2 a.m. on June 5. He found several vases on the floor and other areas were left in disarray. In addition, there were two wine bottles left in the kitchen sink. Nothing appeared to be missing. Police are investigating.
June 5, 2 p.m.: A bicycle was stolen from a home on Charles Street. The girls' mountain bike had been left on the side of the house but was unlocked. The bike was a white Specialized mountain bike with blue and purple lettering valued at $500.
June 5, 7 p.m.: The owner of CrossFit said that someone broke into the gym and stole a rowing machine valued at $1,000. Police discovered similar thefts from CrossFit locations in Southborough, Sudbury and Natick. A video from the Southborough incident showed a heavyset man in a sweatshirt, shorts and a trucker's hat. There were no signs of forced entry during the Watertown incident. Police are investigating.
June 7, 2:15 p.m.: A college-aged man who was searching on internship.com for an internship applied to what he believed was a position at Tufts Health Plan, but he later discovered it was a scam. He was told to send a resume, and then he received a check for $2,300. He was told to deposit it and send $2,200 to a Bank of America bank account. Then he got another check for $4,450 with the same instructions. Later, however, the checks he received bounced, and he was out $2,250. Police contacted officials at Tufts Health Plan who said that they were not affiliated with the website and had no knowledge of who was behind the scheme. Tufts is investigating, and Bank of America is looking into the incident, too.
June 8, 7:20 p.m.: A bicycle that had been left in a garage on Bay Street was stolen. It was parked there on May 15, and on June 4 the owner went to take it out and it was gone. The door was shut and the bike was kept out of sight. The bike is a green Specialized Vienna Globe model worth $500.
June 8, 10:45 p.m.: A resident called 911 when a home alarm went off. Security video showed someone at the back door trying to open it, and when the alarm went off the person ran away in an unknown direction. The only description provided was that the suspect was wearing dark pants.
June 10, 11:50 a.m.: A driver parked on Watertown Street at about 7:30 a.m. and when the man returned at 11 a.m. he discovered the rear passenger-side window had been shattered.
June 10, 7:30 p.m.: An employee of O'Reilly Auto parts left a backpack in an employee area in the morning. After his workday, in which he made some deliveries, he picked up his belongings and went home. When he got home he discovered that $540 in cash was missing from his backpack.