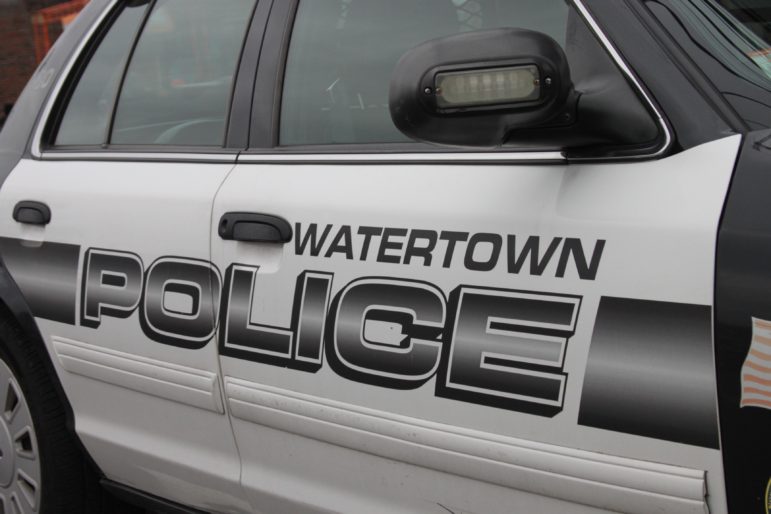 The following information was provided by the Watertown Police Department.
Arrests
June 12, 5:50 p.m.: Police received a report of a customer causing a disturbance at Domino's Pizza. The man left before officers arrived, and was seen riding his bicycle toward Watertown Square. Police located him and while checking his identity they found he had an outstanding warrant. The 25-year-old Waltham man was arrested on the warrant from Waltham District Court for destruction of property over $250.
June 12, 7 p.m.: Police spotted a man driving on Mt. Auburn Street near School Street who is known by police to have a suspended license. When the man saw the officer he immediately tried to avoid police and while making a maneuver he got into an accident on Mt. Auburn near Lloyd Road. The man ran from his vehicle and was caught after a short foot chase. The 54-year-old Waltham man was arrested for driving with a revoked license, driving an uninsured vehicle, driving with a license suspended for an OUI, speeding, failing to stop, reckless driving, failing to stop for police, and leaving the scene of property damage.
June 15, 2 a.m.: Police went to Main and Stuart streets for someone not paying their taxi fare. When investigating police determined that the woman who did not pay had a warrant for her arrest. The 50-year-old homeless woman was arrested on a warrant out of Concord District Court.
June 15, 4:45 p.m.: Two vehicles got into an accident on Summer Street at Church Street, and while speaking with the drivers police discovered one showed signs of intoxication. The woman had an odor of alcohol on her breath, had glassy and bloodshot eyes, and she admitted to consuming alcohol before driving. The 58-year-old Watertown woman was arrested on a charge of driving under the influence of alcohol, a second offense.
Incidents
June 12, 9 a.m.: A Warren Street resident called police because she thought that someone tried to get into her home. Police looked around the home and did not see any damage to the doors or signs of forced entry.
June 12, 3 p.m.: A resident came to the Police Station to report a lost wedding ring. It went missing on May 30 when she made a couple stops in Waltham. After returning home she took off her jewelry and noticed the ring was gone. She called the places she had visited but the ring had not been found. It is a platinum lady designer ring with a diamond worth $14,000.
June 14, 9 a.m.: Police received a report that the driver of a bus for an independent living and learning center on Arlington Street got physical with one of the adult clients. The client and driver reportedly got into a dispute over a water bottle and the driver struck the client. The driver, a 46-year-old man from Milton, was summonsed to Waltham District Court for assault and battery.
June 17, 12;45 p.m.: A Philip Darch Road resident reported that his child was provided alcohol by an adult woman. The woman is known to the family, and had picked the 16-year-old boy up at Watertown High School on June 16 and then bought alcohol for him at a liquor store in town. Police summonsed the 37-year-old Watertown woman to Waltham District Court on charges of contributing to the delinquency of a child and providing alcohol to a person under 21.
June 18, 8:30 p.m.: A Lexington Street resident discovered that seven windows that had been left in a fenced in area several weeks ago were missing. They were replacement windows that the resident decided not to use, and which were to be sold. It appears they were taken between 3 p.m. and 7 p.m. on June 17. They were worth $1,500.