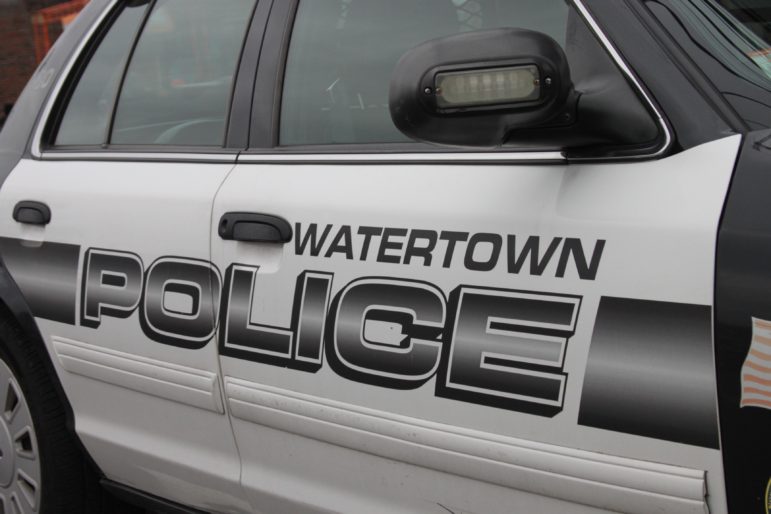 The following information was provided by the Watertown Police Department.
Arrests
Aug. 16, 4 p.m.: Police responded to an accident at Mt. Auburn and Arlington streets. The accident was a minor one with no injuries, but officers found that one of the drivers involved had a warrant for her arrest. The 24-year-old Lawrence woman was arrested on a default warrant from Lawrence District Court for threats to commit a crime and witness intimidation.
Aug. 18, 9:50 a.m.: An employee of Dunkin' Donuts on Main Street contacted police when it was discovered that another employee had stolen money from the night deposit. The employee was supposed to deposit the money from the store but only deposited a portion of the money. Police also found the woman had a default warrant. The 40-year-old Watertown woman was located and was arrested on a charge of larceny under $250 and a warrant from Waltham District Court for motor vehicle offenses.
Aug. 19, 8:56 p.m.: An officer on foot patrol was flagged down by a woman who said she saw a man throwing trash around the inside of a laundry mat on Waverley Avenue. Police located a man fitting the suspect's description and when they were speaking with him he became very upset, swore at the officer and ran away. Police caught up to him. Officers learned other damage had been done in the area, including a damage to the front door of a business on Waverley Avenue, four vehicles on Whitney Street had their windows shattered and mirrors knocked off, and a rock was thrown through the front windshield of a fire engine parked in front of the Fire Station on Orchard Street. The 22-year-old homeless man was arrested on six counts of vandalizing property.
Incidents
Aug. 14, 11:40 a.m.: A woman was in her kitchen when she saw a man outside trying to climb into the kitchen window. The man did not get in, but the woman recognized him as an acquaintance with whom she had not had contact for about 3 years. The man was described as a Hispanic man wearing a camouflage jacket and blue jeans. Police could not locate the man, and a warrant was put out for the arrest of a 29-year-old Allston man.
Aug. 14, 1:30 p.m.: A resident of The Gables apartments on Arsenal Street left his car parked on the bottom floor of the garage and when he went back in the morning his vehicle had been keyed and one of his front tires was slashed. The damage would cost an estimated $800.
Aug. 16, 9 a.m.: An Acton Street resident reported that a vehicle was scratched on the driver's side. The estimated damage was $500.
Aug. 16, 8:50 p.m.: A fire broke out on the porch of a home on Fairfield Street. Watertown firefighters were able to put out the fire and contain it to the front porch. Some damage was also done to two doors off the porch. Investigators determined the cause of the fire was a carelessly disposed cigarette. The damage estimate was $5,000.
Aug. 16, 9:10 p.m.: A woman was spotted putting merchandise in her purse while walking through Target. She went through checkout and paid for some items, but not those in her purse. She was stopped and had two pairs of earrings, nail polish and mascara. She was also wearing a pair of shoes that she had put on inside the store but did not pay for. The items were worth a total of $163.26. The 28-year-old woman from Keene, N.H. was summonsed to Waltham District Court for shoplifting.
Aug. 17, 4:15 p.m.: A woman who had just worked out at Boston Sports Club was preparing to leave the locker room and stepped away from her belongings for a minute. When she came back her tote bag was missing. It contained numerous pieces of jewelry worth a total of $3,368. Police are investigating.
Aug. 18, 4:20 p.m.: A counterfeit $20 bill was found by a manager when going through the register at Papa Gino's at the Watertown Mall. The bill felt odd so the manager used a currency marker and determined it was counterfeit. The bill was given to police who are investigating the incident.
Aug. 19, 1 p.m.: A neighbor told police that he believed someone entered an unoccupied second floor apartment the previous night. The man suspects it was a former tenant who used a key to get in. Nothing was taken and police are following up on the incident.