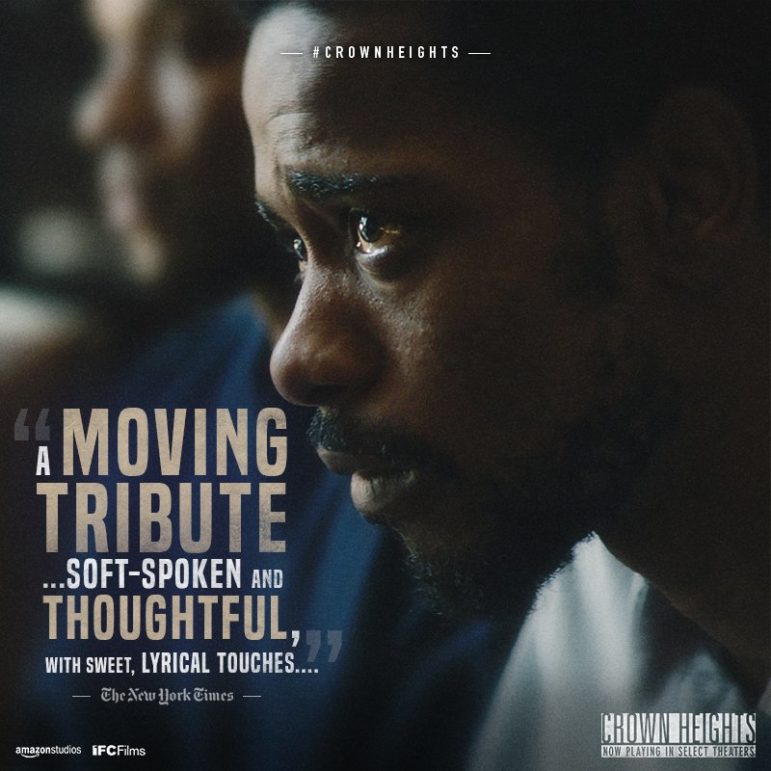 Watertown native Matt Ruskin's film "Crown Heights" opens locally this weekend, after receiving positive reviews from major news outlets.
Inspired by a story on NPR's "This American Life," the movie chronicles the life of Colin Warner, who was wrongfully convicted of a murder in the Crown Heights neighborhood of Brooklyn and his friend Carl King's effort to fight the legal system and prove his innocence.
Ruskin, who grew up up in Watertown and now works in New York and L.A., wrote and directed Crown Heights. The film won the Audience Award for Best Dramatic Film at the Sundance Film Festival this year. It premiered in New York last weekend, and will be playing at AMC Lowes Boston Common 19 (click here for more information.)
Colin Warner served 21 years for a crime he didn't commit. #CrownHeights based on his true story, NOW PLAYING. Tix https://t.co/GDxl5UK6FJ pic.twitter.com/crx9SMt5qg

— Crown Heights Movie (@CrownHeightsMOV) August 29, 2017
Since its release, the film has gotten some good buzz.
Los Angeles Times film critic Kenneth Turan wrote:
"Acted with gravity, emotion and a sense of the serious issues involved by stars Lakeith Stanfield, Nnamdi Asomugha and Natalie Paul, 'Crown Height' deals with the intensely human factors tragic events bring into play — perseverance and despair, love and longing.
"But this film also demonstrates what a miscarriage of justice feels like from the inside, becoming a powerful indictment of how much damage a heedless and uncaring system can do to an impotent individual caught in its grinding wheels."
While the film focuses on Warner's case, the film also looks at the broader criminal justice system. A.O. Scott, film critic for the New York Times wrote:
"But "Crown Heights" nonetheless makes a powerful argument that Colin's imprisonment was hardly an anomaly. Mr. Ruskin cuts in news clips of several generations of politicians from both parties — including Presidents Ronald Reagan and Bill Clinton and former New York Gov. George E. Pataki — making tough-on-crime speeches promising longer sentences, more executions and less parole. In the meantime, the kinds of policies they promote take their toll on Colin."
Ruskin previously wrote and directed "Booster" in 2012 and directed the documentary film "The Hip Hop Project" in 2006. Last year he was a produce on "The Infiltrator," which started Brian Cranston (Breaking Bad). He worked as a production assistant for "Requiem for a Dream" in 2000.