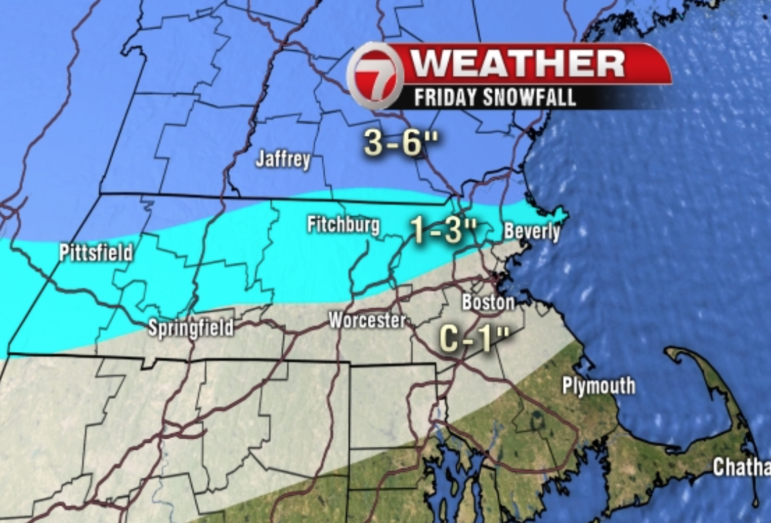 A snow storm will be coming through the Watertown area Friday afternoon through early Saturday. Meanwhile, more precipitation is expected on Christmas, but it is not clear whether it will be snow, rain or a mix.
The National Weather Service forecasts up to 3 inches of rain in the area on Friday, turning to freezing rain on Saturday. The snow will begin after 1 p.m. Friday. Ice is possible in the area and likely North and West of I-495 as well as near Worcester and west.
The WHDH Channel 7 weather forecast puts Watertown in the area expected to get 1 inch or less on Friday.
After a cloudy but likely dry Sunday, another front will come through on Christmas. Snow or rain will come through early on Monday and will continue until about 9 a.m., according to the National Weather Service. The high will be in the mid 30s.