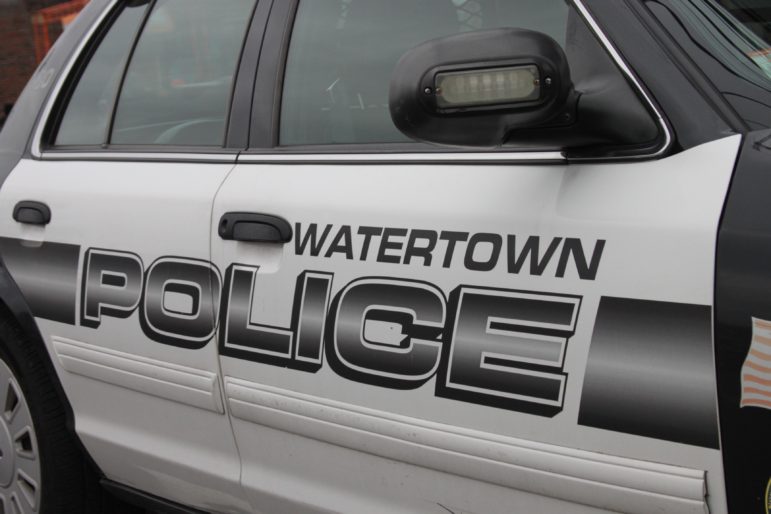 The following information was provided by the Watertown Police Department.
Arrests
Dec. 26, 3:30 p.m.: A man arrived at Best Buy in an Uber to pick up two PlayStation 4 game consoles which he had ordered and paid for online. He went out and put them in the Uber vehicle, but went back into the store and took two more PlayStation 4 game consoles, worth $299.99 each, and tried to leave without paying. Security tried to stop the man, who left the two consoles he did not pay for, but he grabbed the other two out of the Uber and ran away. Security caught them man and called police. The 24-year-old Waltham man was arrested on a charge of larceny over $250.
Dec. 28, 4 p.m.: A man was driving on Main Street near Howard Street and ran a stop sign in front of a police office, and nearly struck the police cruiser. The officer pulled the driver over. The officer discovered the man's license was suspended. The 64-year-old Waltham man was arrested on a charge of driving with a suspended license – a subsequent offense, and was cited for a stop sign violation.
Dec. 30, 2:45 p.m.: Target security spotted a woman take a pair of winter boots and conceal them along with some vitamins. They were worth a total of $62.98. The woman was also wanted on a warrant. The 34-year-old Watertown woman was arrested on a charge of shoplifting by concealing merchandise and the warrant from Cambridge District Court for a traffic violation.
Incidents
Dec. 27, 10:30 a.m.: A package was taken from Norseman Avenue home. The package contained a boy's youth bicycle that cost $210. Amazon confirmed it had been delivered on Dec. 21, but the resident never received it.
Dec. 27, 10:20 p.m.: A woman was detained for shoplifting at Target after walking around the store for three hours and taking several items from the cosmetics section and put them in a shopping carriage. Then she took a sweater off the rack and put it on. Later she took the cosmetics out of the carriage and put them in her purse. She went through the checkout area and paid for some items in her carriage, but not the sweater or cosmetics. They were worth at total of $457.71. The 35-year-old Brockton woman was summonsed to Waltham District Court on a charge of shoplifting.
Dec. 28, 9:40 a.m.: A man parked his vehicle overnight in the Municipal Parking Lot behind CVS on the evening of Dec. 26 and when he returned the next morning he found the tires had been deflated and a rag was stuck in the tailpipe. He told police that his car has had its tired deflated on a number of previous occasions.
Dec. 28, 5:25 p.m.: An man delivering packages for Amazon stopped his van on Morse Street. A driver came along and got upset that the van was blocking the street. The driver kicked the sideview mirror of the Amazon van which fell off and shattered. Then he pulled the front license plate off the van and threw it up in the air. The Amazon driver said he was only gone for about 10 seconds and when he returned the other man confronted him. A witness confirmed what had happened. A 28-year-old Watertown man was summonsed to Waltham District Court on a charge of willful and malicious destruction of property.
Dec. 30, 7:15 p.m.: Two women took an Uber to a West Side store to buy something and took the Uber back to their home on Main Street. They were home for about five minutes when they saw a man at their backdoor. The man said his name was Marcelo and attempted to hand them a bottle of sangria and said that someone at the store had told him to give it to them. Then he admitted it was from him. The women told him to leave and then called the police. They described the man as 5-foot-4-inches tall, skinny, possibly Hispanic, and wore a dark sweatshirt and blue jeans. He spoke in broken English. Officers searched the area but could not locate anyone fitting the description.