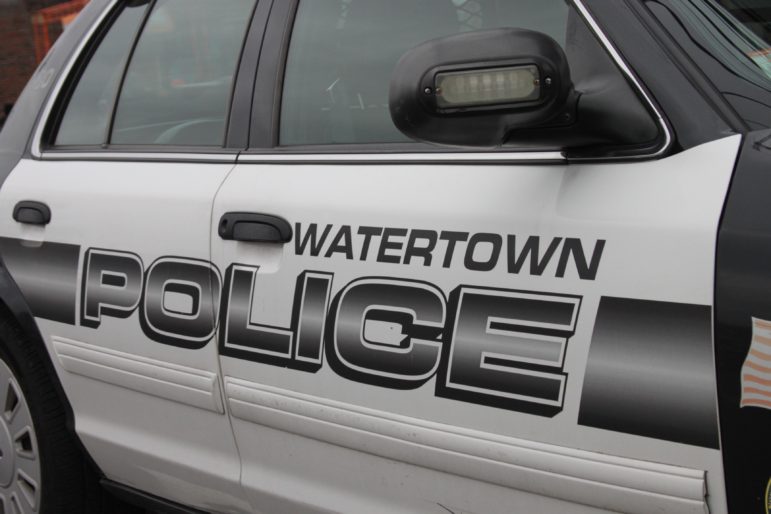 The following information was provided by the Watertown Police Department.
Arrests
Jan. 3, 8:51 a.m.: Police responded to a minor motor vehicle accident and when officers checked the licenses of the drivers involved they found that one of them had his license revoked and had a warrant for his arrest in Florida that had been issued in February 2017. The 26-year-old Allston man was arrested on a charge of driving with a revoked license and an out of state fugitive warrant from Florida for a probation violation. No one was injured in the accident.
Jan. 7, 2:24 p.m.: A woman was seen in Target taking a number of items from the shelves and trying to leave without paying. The woman had $358.76 in merchandise, including a plunger, underwear and toilet paper, among other things. The 35-year-old Winchester woman was arrested on a charge of larceny over $250.
Incidents
Jan. 1, 5:14 a.m.: A customer and an employee at 7-Eleven in Coolidge Square got into an argument after the customer refused to leave. The 37-year-old man was repeatedly asked to leave by the 42-year-old employee and the two got into an argument. The incident escalated and the two men grabbed each other. When the customer was leaving, he slipped and fell outside the store. He was taken to Mount Auburn Hospital to treat his injuries as a precautionary measure. Both men were told they could file charges on their own at Waltham District Court.
Jan. 4, 6:01 a.m.: A Ralph Street resident discovered that tires on two vehicles were flat. The tires had inch-long punctures which appeared to have been made with a knife. A 2015 Subaru had its front right and rear right tires punctured and a 2015 Ford pickup had both rear tires punctured as well as the front left tire. The resident did not know who would have flattened his tires. The damage was estimated at $1,000.
Jan. 6, 5:37 p.m.: The owner of a Robbins Road home was trying to heat a frozen pipe in his basement using an acetylene torch. While he was heating the pipe the wall insulation caught fire. The Watertown Fire Department was called and firefighters inspected the area. They had to open a small section of the wall in the kitchen to make sure the fire had not spread. The estimated damage was $500.