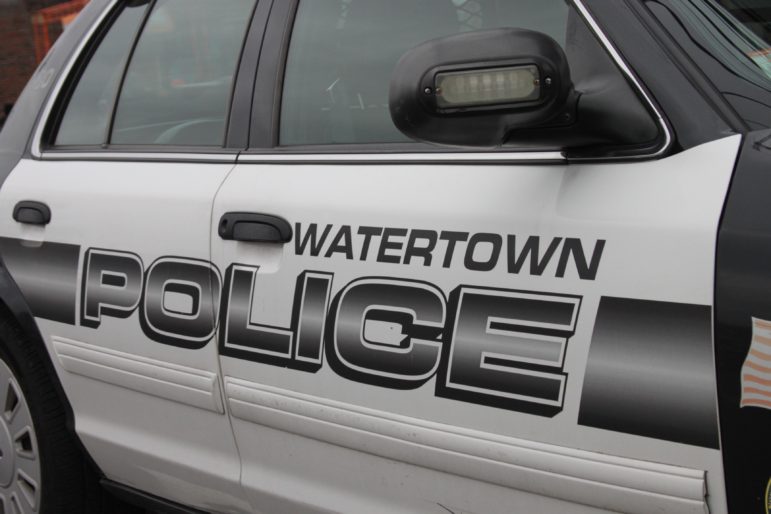 The following information was provided by the Watertown Police Department.
Arrests
Jan. 9, 4:19 p.m.: A tow truck driver brought in a car that had been involved in a minor accident in Boston to Perfection Auto Body and the driver got a ride in the tow truck. Later the driver was found asleep in the cab of the tow truck and refused to get out. Police were called and when they looked into the man's background they discovered he had a warrant for his arrest. The 66-year-old Waltham man was arrested on the warrant from Cambridge District Court for shoplifting and trespassing.
Jan. 9, 4:35 p.m.: Watertown Police received a call from a company that transports people who have arrest warrants and are caught in other states. The person from U.S. Transport was driving up a man who had been detained in Clearmont, Fla. He had four warrants from Massachusetts filed in 2001, 2002 and 2003. Three were obtained by the Watertown Police Department through the Waltham District Court. The 40-year-old Florida resident was arrested on the warrants for driving with a suspended license, possession of a Class A drug, driving an unregistered motor vehicle, and assault and battery with a dangerous weapon.
Jan. 12, 6:32 p.m.: A man was seen taking items from Target and left through the front door. He wore a blue jacket and a backward baseball hat. Officers spotted a man fitting that description. The man saw police and tried to change direction but other officers had arrived. He gave up and had a backpack, sports wraps and a yoga mat. The items were worth $117.61. As they were arresting the man, they found a plastic bag containing a number of white pills and another pill for which he did not have proof of a prescription. The 23-year-old Somerville man was arrested on charges of shoplifting over $100, possession of a Class C drug and possession of a Class B drug.
Incidents
Jan. 8, 4:40 p.m.: A man had sent checks to three family members as Christmas gifts, but when he asked if they had received them all three said they had not. The man checked with the bank, which confirmed that the checks – which totaled $335 – had been cashed. The bank is working with the Postal Police to investigate the incident.
Jan. 9, 11:20 a.m.: A Summer Street resident said he got scammed while setting up a new printer. He tried to install the software and hit a problem. Then a message popped up saying he could call a number for assistance. The person he talked to asked the man to pay $1,200 to fix the computer and said the man should purchase Google Play cards and send the card numbers. The man bought the Google Play cards but also alerted his family. They tried to stop the transaction, and took the computer to a professional to make sure it had not been compromised.
Jan. 10, 12:37 p.m.: Two employees at Sullivan Tire got into an argument, which escalated into a physical confrontation. One of the man suffered a minor injury. He was taken to Newton-Wellesley Hospital to be treated for a possible shoulder injury.
Jan. 10, 2:35 p.m.: A Mt. Auburn Street resident told police she had been the victim of a scam. The 23-year-old woman was contacted by someone saying they were from the IRS and they had a warrant for her arrest unless she paid $500 toward a $2,000 debt. The woman purchased a $500 gift card at Target and paid the person who had called. She contacted police who said it sounded like a scam. They told her that if she was contacted by the person again to contact the police.
Jan. 10, 5:57 p.m.: A Repton Circle resident went out to walk her dog and when she returned she found that her wallet was gone. She lives on the first floor and has a patio door, which she believes may have been how the person got in. The wallet was worth $200 and it contained her driver's license, credit cards and papers. There were no signs of forced entry and police are investigating.