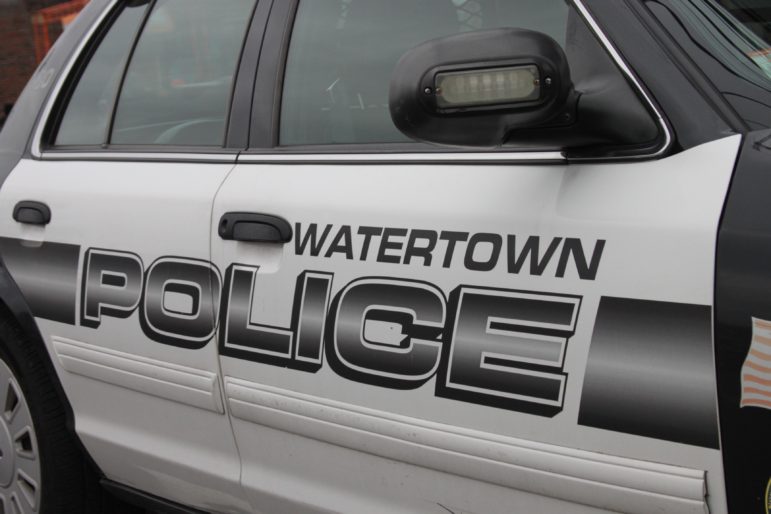 The following information was provided by the Watertown Police Department.
Arrests
June 19, 3:55 p.m.: A shoplifter was spotted at Marshall's concealing four Bluetooth speakers in his backpack and leaving the store without paying. He was stopped and the items were recovered. They were worth $139.96. The 54-year-old Boston man was stopped and arrested for shoplifting by concealing merchandise, a third offense.
June 20, 3:05 p.m.: Security at Target opened an investigation into a man who was seen repeatedly taking items from the store. The man was first spotted on May 30 when he took numerous items, went into the men's restroom, came out and paid for a small number of items and left without paying for $131.52 in merchandise. On May 31 the an was seen doing the same thing and paid for only $102.96 in items. On June 14, he repeated the steps and took $52.02 in items. On June 15, the man returned and this time came out of the bathroom and did not pay for any items. He took $5 in merchandise. On July 17 he returned and did not pay for any of the $79.97 in items he took. When the man came back to the store on June 20, he went into the restroom with items and store security went in and stopped him. He had about $80 in items. In total, he had taken about $450 in clothing, DVDs, groceries, and stationary. The 28-year-old Watertown man was arrested on five counts of shoplifting by concealment and one count of unlawful removal of a theft detection device.
June 22, 9:17 p.m.: An officer patrolling in Coolidge Square spotted a white Dodge Challenger driving on Mt. Auburn Street with a loud sound coming from it, as if something was dragging underneath it. Nearby, a police officer working a detail was approached by two people who saw a car strike a light pole in the parking lot of 7-Eleven on Mt. Auburn Street. The vehicle was located on Mt. Auburn Street at Dexter Avenue. It was unoccupied and the front end had major damage, and a piece was touching the ground. A man walked out of a restaurant on Mt. Auburn Street with food and got into the car. The man showed signs of intoxication, including a strong odor of alcohol coming from him. He admitted to consuming alcohol before driving and he failed field sobriety tests. Police also determined that he had struck the light pole. The 48-year-old Watertown man was arrested on charges of driving under the influence of alcohol, a second offense, and leaving the scene of property damage.
Incidents
June 18, 4:35 p.m.: A Perry Street resident reported that the previous day someone had left a small water bottle with an unknown substance inside and a handwritten note saying "Drink fast unless you will face great fears. From Sad Crew." While Police were investigating that incident, another other residents reported finding an identical bottle on June 18 in front of their house with a note that said, "Drink this fast or else you will see what happens. We are watching you." On the back there was the word "Yum" and a smiley face. The same resident found two other bottles the day before and dumped the liquid out. They residents believed it was a prank by juveniles in the neighborhood.
June 19, 9:25 p.m.: A resident parked on Cross Street at about 6 a.m. and when the owner came back at 11:30 a.m. there were scratch marks from the driver's door to the rear of the vehicle. The damage is estimated at $600.
June 22, 12:15 p.m.: A resident reported that a vehicle had been broken into while parked on North Beacon Street. The break in occurred between June 21 at 9 a.m. and June 22 at 8 a.m. Missing were two pairs of sunglasses, a baseball hat, two bottles of cologne and a Samsung 6 phone. The items were worth $340. The vehicle had been left unlocked.
June 23, 9:55 p.m.: A Townly Road resident heard a loud bang and went out and found that two pickets were broken off a picket fence on the property. A wintess saw a large group of juveniles in the area at the time and looked out after hearing a loud sound and saw the group running away. The juveniles could not be located. The damage estimate was $500.
Also this week: