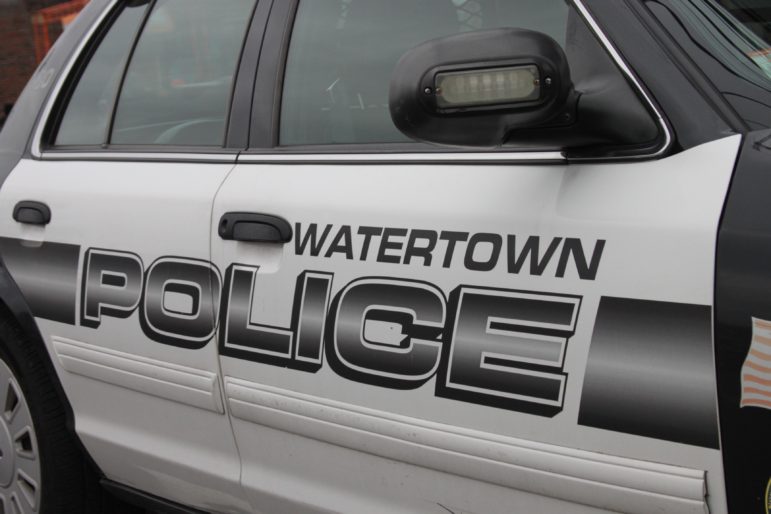 The following information was provided by the Watertown Police Department.
Arrests
July 4, 9:31 p.m.: Police received multiple reports of fireworks being set off in town, and when an officer was patrolling on near Mt. Auburn Street and Parker Street he noticed fireworks going off on Phillips Street. The officer saw a man light more fireworks. Police also found that the man was wanted on a warrant. The 62-year-old Watertown man was arrested on a charge of unlawful possession of fireworks and a warrant from Worcester District Court for failing to submit a DNA sample.
July 5, 11:19 p.m.: An officer driving on John "Sonny" Whooley Way spotted a vehicle going the wrong way down Cross Street Extension and then pull into the parking lot of the Watertown Free Public Library. The officer went to speak to the man and detected an odor of alcohol on his breath. The man could not produce a license and he showed signs of impairment. He failed field sobriety tests and multiple empty beer bottles were left behind the passenger seat. Police found he had two prior drunk driving charges. The 32-year-old Newton man was arrested on charges of driving under the influence of alcohol — a third offense, driving with a license suspended for an OUI, driving with a suspended license — a subsequent offense, possession of an open container of alcohol in a motor vehicle, and a one-way violation.
July 8, 5:09 a.m.: An officer ran the plates of a 2003 Honda but the record showed the license plates belonged to a 2003 Ford Taurus. Police pulled over the driver and found he had put on the plates and that he had no license. Also, Police discovered the vehicle was unregistered and uninsured. The 29-year-old Boston man was arrested for driving with out a license, attaching plates, driving an unregistered vehicle, driving an uninsured motor vehicle, and no inspection sticker.
July 8, 9:23 a.m.: The Probation Department at the Cambridge District Court informed Watertown Police that a man was wanted on a probation warrant for not meeting the terms of probation. Police located the 36-year-old Watertown man on Prentiss Street and arrested him on the probation warrant.
Incidents
July 2, 5:21 p.m.: A man was seen taking photos of children at the Dealtry Pool near the Charles River. A woman saw him and asked him to stop, but he continued to take photos, so she called the police. The man was gone by the time Police arrived. The suspect is described as a white man with blond hair and blue eyes, age 35-40, wearing a light blue polo shirt, jeans and black Nike sneakers. Officers from Watertown, Newton and the State Police searched the area along the Charles River but could not locate the suspect.
July 2, 7:34 p.m.: A package was stolen from a home on Charles River Road. The resident had ordered three iPhone cases from Amazon for $89.95. The resident received confirmation that the package had arrived but it could not be found.
July 3, 11:37 a.m.: Maintenance staff at an apartment building on Whites Avenue discovered box that controls the automatic door to the underground garage was pulled off the wall, and it was inoperable. The damage was estimated at $2,000.
July 6, 10:17 p.m.: Some residents of Quimby Street got into an argument with a group of unknown males over setting off fireworks. One resident reported that one of the men said they would be back with a gun. Some of the men left on foot and others got into a car and drove off. Residents called police to report the incident. Police were able to identify the men and spoke with them. They denied saying anything about a gun, and police could not locate a gun.
July 7, 2:38 p.m.: A resident came to the Police Station to report that someone stole items from a basement on Prentiss Street. The items were taken sometime between January and the day the incident was reported. Missing were a Schwinn bicycle worth $100, two guitars worth $130, and kite surfing equipment worth $1,000.
July 8, 8:57 a.m.: A vehicle was broken into on Angela Lane. The owner said a Samsung cell phone worth $1,000 was stolen sometime overnight. The vehicle had been left unlocked.