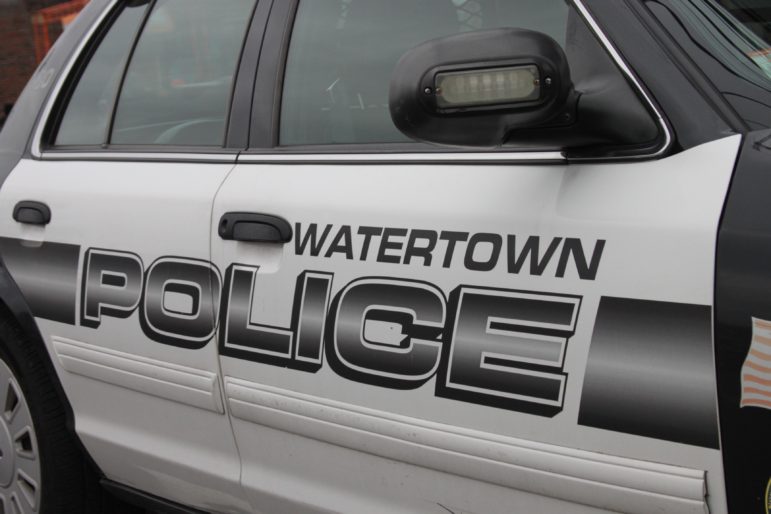 The following information was provided by the Watertown Police Department.
Arrests
July 9, 4:49 a.m.: An officer spotted a vehicle traveling at an estimated 65 miles per hour down Arsenal Street. The car was tracked down and stopped on Mt. Auburn Street at Baptist Walk. An odor of alcohol was detected on the driver's breath. He showed other signs of intoxication, and admitted to drinking alcohol before driving. Police found a half-empty can of grapefruit hard seltzer in the front cup holder. He said he was coming from a concert in Mansfield. The driver failed field sobriety tests. The 28-year-old Marblehead man was arrested on charges of driving under the influence of alcohol and speeding.
July 12, 9:17 a.m.: Police were alerted that a Watertown man had a probation warrant from Dedham District Court. They tracked him to Melendy Avenue. The 37-year-old Watertown man was arrested on the probation warrant.
July 12, 7:59 p.m.: Marshall's security stopped a shoplifter who was seen taking numerous items of clothing worth $253.93. Earlier in the day, at about 1:30 p.m., he was seen taking two handbags, worth $200 each, and did not pay for them. He was arrested and taken to the Police Station, where officers found he had a small amount of heroin. The 49-year-old Boston man was arrested on two counts of shoplifting by concealment — a third offense, and possession of a Class A drug.
July 13, 6:45 p.m.: An officer on traffic patrol at Mt. Auburn Street at Bigelow Avenue saw two drivers yelling at each other. When the light turned both drivers pulled over and got out of their vehicles to continue the argument. One of the men punched the other in the face. The officer went over to break up the fight. The 52-year-old Worcester man was arrested on a charge of assault and battery.
July 13, 7:50 a.m.: A resident of an apartment building on Watertown Street got upset when a waste removal truck came to pickup trash at the building. The man yelled from the back door of his apartment toward the driver about making noise. The man then came into the parking lot and continued to yell. At one point, the man pulled out a pair of scissors while he was yelling. The driver called police, but the man had gone back into his apartment by the time officers arrived. When the officers spoke to the man he became agitated and began yelling at Police. He then spat in the face and eyes of two officers, and continued yelling at them, and said "You are dead." He kicked as he was taking into custody and when he was being booked he continued to yell. The 36-year-old Watertown man was arrested on charges of assault and battery on a police officer and resisting arrest. The two officers went to Mt. Auburn Hospital to be treated for exposure to a bodily fluid.
Incidents
July 9, 2:43 p.m.: The front passenger-side window of a vehicle parked on Bacon Street was smashed. Several tools were taken, worth a total of $1,200.
July 9, 7:48 p.m.: A Robert Ford Road resident was waiting for a ride in front of a home at about 8:30 a.m., and had several items on the curb, including a guitar, a microphone and an iPad holder. The ride never came and the resident went inside. When the resident came back out at 6:30 p.m. the items were gone. They were worth a combined $740.
July 10, 9:50 a.m.: A vehicle was parked on French Street at 9 a.m., and when the driver came back 50 minutes later it had been broken into. The driver-side window had been smashed and a wallet left on the center console was taken. A large piece of concrete was found nearby, and appears to have been used to break the glass.
July 10, 9:33 p.m.: A vehicle, parked in the driveway of a Lawrence Street residents was broken into. The driver found that the driver-side window had been smashed and a USB cord was taken.
July 15, 2:46 p.m.: A resident came into the Police Station to report that her vehicle had been broken into. The vehicle had been left unlocked, and a purse was taken. It contained a drivers license, two credit cards and $60 in cash.