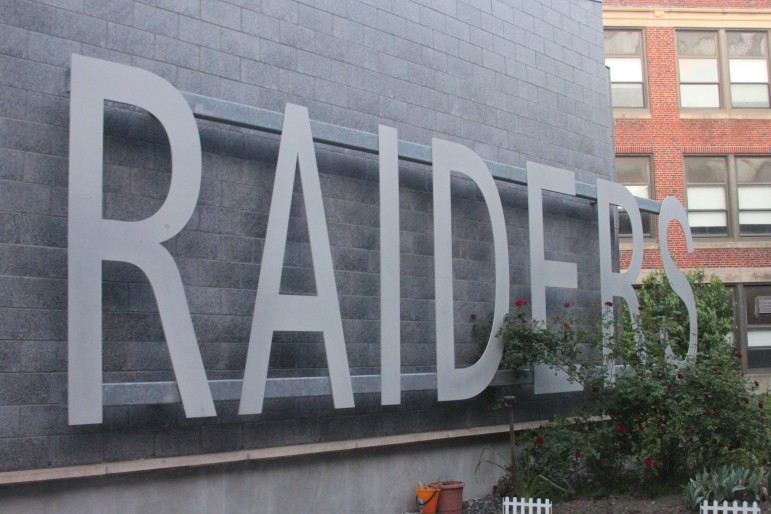 Watertown High School recently athletes reached the highest levels in the state for swimming and wrestling.
Wrestling
Watertown's Jose Aguilar made it to the MIAA Div. 3 Divisional Meet at Wakefield High School on Feb. 15. The senior competed in the 106 pound class and went 0-2.
The week before, Watertown sent a dozen wrestlers to the Div. 3 Central Sectionals at Wayland High School.
Watertown junior Jason Santos led the way by finishing third place in the 195 pound class at the Sectionals. After dropping his first match, Santos won the next five, including the third place match.
The Raiders also garnered three fifth places. Jose Aguilar got fifth place in the 106 pound weight class by going 3-2 in the sectionals. Senior Mike Manoukian also earned fifth place by going 3-2 in the 152 pound bracket. Senior Chris Peterson went 3-2 in the 220 pound class.
pic.twitter.com/sc2xvamAbZ — Watertown Athletics (@WatertownSports) February 9, 2019
Sophomore Sebastian Correa got sixth place, going 2-3 in the 120 pound class; and junior Brandon Latin finished sixth after going 2-3 in the 182 pound bracket.
Sophomore Chris Lanni went 1-2 in the 285 pound class.
Freshman Leah Knipper-Davis competed in the 126 pound class, junior Gerson Gomez wrestled in the 132 pound class, and freshman Kapriel Cinar was in the 138 pound class. Sophomore Hrachya Tonyan competed in the 160 pound class, sophomore Lukas Matton wrestled in the 170 pound bracket
Swimming
Watertown senior Christopher Kerrigan competed in two individual events and two relays at the MIAA Div. 1 Swimming Championships on Feb. 17 at Boston University.
His best finish was 16th in the 500 freestyle, which he swam in 5:06.22. The time was more than four seconds faster than his seeding time.
In the 200 free, Kerrigan finished in 1:52.15 and got 21st.
Watertown has joined with Arlington to create a co-op swim team. The squad also had two relays at the state meet. The 400 free relay of Michael Pugliese, Eli Barlow, John Cha and Kerrigan 3:30.22, and got 22nd place. The same group competed in the 200 free relay and finished in 1:36.40, earning them 28th place. Pugliese Barlow and Cha all hail from Arlington.