The following announcement came from the Watertown Library:
In March and April, Watertown Free Public Library will offer a wide range of special events inspired by The Library Book by Susan Orlean. The Library Book is WFPL's 2019 pick for One Book, One Watertown, an annual reading event designed to bring the community together. On April 4, 2019, Orlean will visit the library for an author talk and book signing.
WFPL staff chose to read and promote The Library Book this year partly as a nod to the library's 150th anniversary, which falls on March 31. Librarian Kerrianne Mcquown writes: "We chose The Library Book as our community read because it is a beautiful ode that amply illustrates the importance and vitality of libraries in our current age.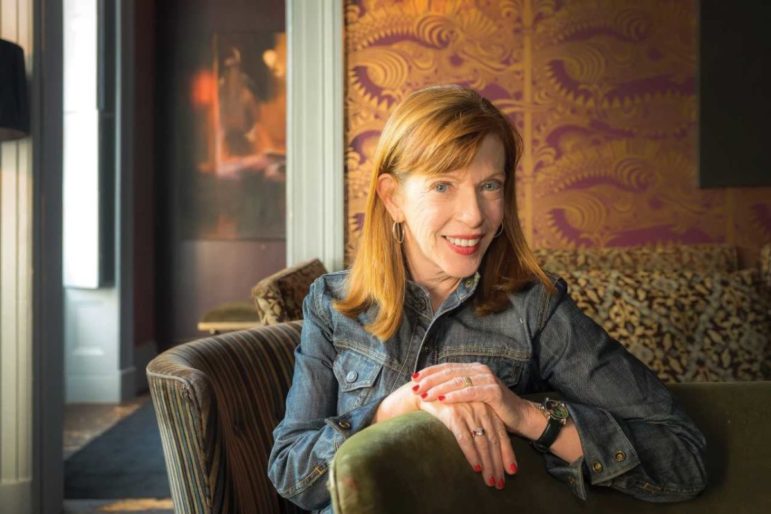 While the Watertown Free Public Library will be celebrating the 150 years that have passed, we want very much to keep looking towards the future. What will the next 150 years bring? How have libraries transformed and where will they go next to meet the community's ever changing needs? What is the future of the Watertown Free Public Library?"
Hardcover, large print, and audiobook copies of The Library Book are available at the library Reference Desk. EBooks are available via Overdrive. For more information about One Book, One Watertown visit: watertownlib.org/onebook
Community Book Discussion
Wed. 3/6 | 7 pm | MASTRANGELO ROOM
Trivia Night for Bookworms
Wed. 3/13 | 7 pm | SAVINGS BANK ROOM
Reading The Library Book will be an advantage! We'll have great prizes in celebration of our
150th anniversary and The Library Book.
Film Screening: Adaptation
Sat. 3/16 | 2 pm | SAVINGS BANK ROOM
A darkly funny Spike Jonze film in which a lovelorn screenwriter becomes desperate as he tries and fails to adapt 'The Orchid Thief' by Susan Orlean for the screen.
Defying the Elements: The Aftermath of a Library Fire
Thu. 3/21 | 7 pm | SAVINGS BANK ROOM
Lt. Thomas Murray (Boston Arson Investigation Unit) and Preservation Specialist Becky Geller (Northeast Document Conservation Center)
will divulge the realities of pursuing a suspected arson case and salvaging books damaged by flame, smoke, and water. Lt. Murray will be joined by Keegan, Boston Fire Dept. arson dog!
Altered Books Workshop *
Sat. 3/23 | 1-4 pm | SAVINGS BANK ROOM
Participants will learn about the altered book art form and begin crafting their own altered book! Be warned that books will be cut, glued, an otherwise transformed! *Registration begins three weeks prior at the Reference Desk, 617 972-6436, or wfpl.eventbrite.com.
Killing Memory: The Destruction
and Resurrection of Libraries
and Cultural Heritage
Tue. 3/26 | 7 pm | SAVINGS BANK ROOM
Presented by András Riedlmayer, director of
the Documentation Center for Islamic Architecture at Harvard's Fine Arts Library. Riedlmayer documented the destruction of cultural heritage in Bosnia and Kosovo during the 1990s, and testified as an expert witness before the
UN War Crimes Tribunal.
Susan Orlean Talk and Book
Signing, with Light Dinner *
Thu. 4/4 | dinner at 6 pm, talk at 7 pm
WATERTOWN SAVINGS BANK ROOM
*This event will sell out. Tickets available for $5 at Circulation beginning March 4th. Books for sale at the event by Harvard Book Store!
WFPL Gallery: 150 Years
MARCH | PHOTO DISPLAY IN WFPL GALLERY
150th Anniversary Gala
Sat. 4/6 | 7-9 PM | WFPL
Join us for a celebration of WFPL's past, present, and future! Free and open to all.
About WFPL: The Watertown Free Public Library provides access to a wide variety of popular materials, resources, services, and programs that fulfill the informational, cultural and recreational needs of Watertown and surrounding communities. The WFPL works to create an environment that attracts and welcomes users of all ages and abilities. Watertownlib.org