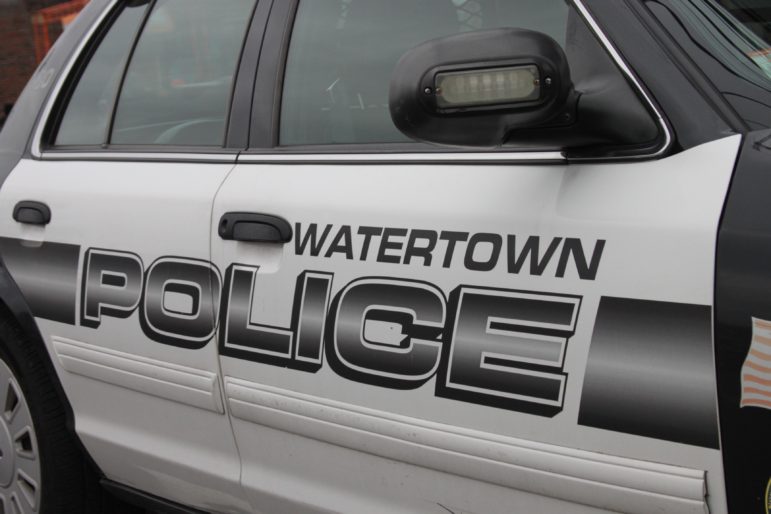 The following information was provided by the Watertown Police Department.
Arrests
Feb. 14, 8 p.m.: Target security stopped a shoplifter who had been seen taking nearly $1,200 in merchandise. The woman was caught with athletic clothing, sleepwear, underwear, coats, boots and gloves. When police arrived they spoke to the woman and checked her record, finding that she had warrants for her arrests. The 47-year-old Dorchester woman was arrested on a charge of shoplifting over $250, and four warrants: one from South Boston District Court for shoplifting, two from West Roxbury District Court for shoplifting, and one from Dorchester District Court for larceny over $1,200.
Feb. 16, 1:16 a.m.: The manager of the Super 8 motel called Police after dealing with a difficult customer. The man had tried to rent a room, but the manager would not allow him to do so, and the man took exception. Police queried his record and found that he had an arrest warrant. The 24-year-old Boston man was arrested on a warrant from Somerville District Court for traffic offenses.
Feb. 16, 5:09 a.m.: Police were alerted by a Fallon Ambulance about a vehicle stopped in the roadway with the driver asleep behind the wheel. Officers woke the driver and he said that he was just tired. When officers checked his record they discovered he had a revoked license. The 27-year-old Brockton man was arrested on a charge of driving with a revoked license.
Incidents
Feb. 11, 4 p.m.: A man entered Home Depot, got a shopping cart and put a DeWalt table saw, a DeWalt tool kit and a Milwaukee impact drill inside. The items were worth a total of $1,177. He walked past the registers, never spoke to anyone and was not confronted by security. Police are investigating.
Feb. 13, 6:09 p.m.: A Pleasant Street resident discovered that someone was using his Bank of America debit card in Florida even though the card was still in his possession. About $3,500 in charges had been made on the card. The bank urged him to make a police report and Watertown Police are working with the bank to investigate.
Feb. 15, 12:42 p.m.: A Bacon Street resident reported being the victim of multiple frauds. On the 15th she was contacted by Best Buy about a charge on a credit card, but she said she never opened a Best Buy credit card. Best Buy declined the $4,000 charge and she worked with them to close the account. On Feb. 13, she received two packages from Sprint with new cellphones inside. They had been opened in her name, but she did not purchase them. She called Sprint which told her to report it to police.
Feb. 16, 1:12 p.m.: A shoplifter was detained at Home Depot. Store security tried to stop the man when he tried to leave the store with two DeWalt impact drill kits valued at $329 each. He hid them in a plastic bag in a carriage and tried to push the carriage out of the door without paying. He was seen getting into a red Chevy pickup truck. A be-on-the-lookout (BOLO) alert was put out for the vehicle, which was stopped by Cambridge Police near Fresh Pond. The 60-year-old Salem man was arrested on an unrelated default warrant from Chelsea District Court and was summonsed to Waltham District Court for shoplifting over $250, a third offense. The merchandise was recovered.
Feb. 17, 5:35 p.m.: A Subaru Outback had the air let out of its tires sometime overnight. The owner found both rear tires were deflated. There was no other damage.