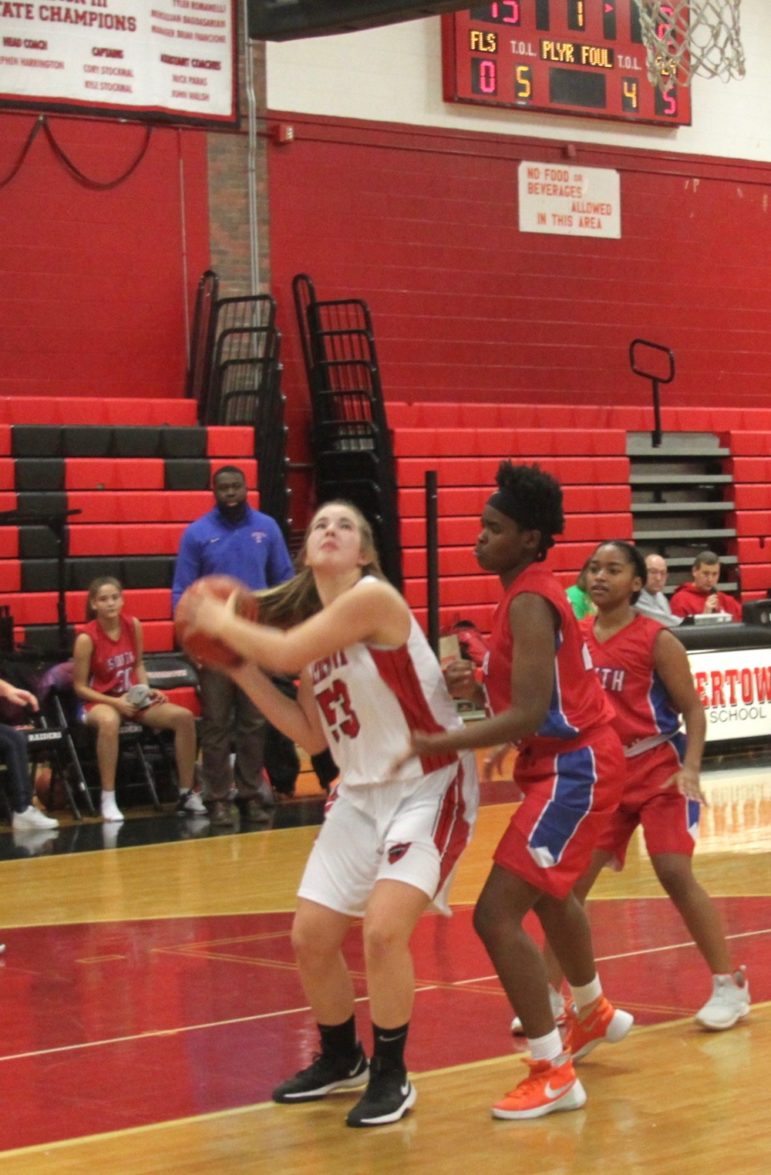 Watertown High School's girls basketball team went on the road Wednesday night and pulled off an upset by beating the fifth-seeded Shawsheen Tech, 37-29.
The Raiders came in with a record of 8-12 and were the 12th seed in the MIAA Div. 3 North Tournament.
The game was tied at 6 after one quarter, but in the second, Watertown poured it on. The Raiders outscored Shawsheen 18-3 and went into halftime with a 24-9 lead.
Big win over Shawsheen tonight come and support the team Friday night at saint marys of Lynn. Game starts at 7 see Mr. Murphy for fan bus information. @BostonHeraldHS @WatertownPatch @LundbergShirley @watertownschool @WatertownMANews @BGlobeSports @WatertownCable @watertowntab pic.twitter.com/9seMVwhLd2— Watertown Athletics (@WatertownSports) February 28, 2019
The Rams rallied to get the score to 28-21 with seven minutes left in the fourth quarter, but Watertown prevailed by eight points.
The Raiders were led by freshman Taylor Lambo who had 10 points, 18 rebounds and two assists, according to Watertown Head Coach Pat Ferdinand.
Watertown moves on to the North quarterfinal at 7 p.m. on Friday at St. Mary's of Lynn. The Spartans are the No. 4 seed, and come in with a record of 14-6. St. Mary's had a first round bye.
Athlete Places in Girls Wrestling Tournament
Watertown freshman Clair Fabian competed in the 135 pound bracket at the MIAA Girls State Wrestling Tournament and placed fourth overall.
Fabian lost her first match, but then won the next two before falling in the third-place match.
Sprinter Makes Herald
Watertown senior Mange Camara's fine season on the track has made headlines beyond his hometown. The Boston Herald featured Camara in their Hot Shots column.
Camara will compete in the New England Indoor Track Championships at Reggie Lewis Track & Athletic Center on Saturday in the 55 meters and 300 meters. Senior Abbi Peterson will also be competing for Watertown in the high jump.
Read the story on Camara here: https://www.bostonherald.com/2019/02/28/hot-shots-watertowns-mange-camara-blazes-to-stardom/