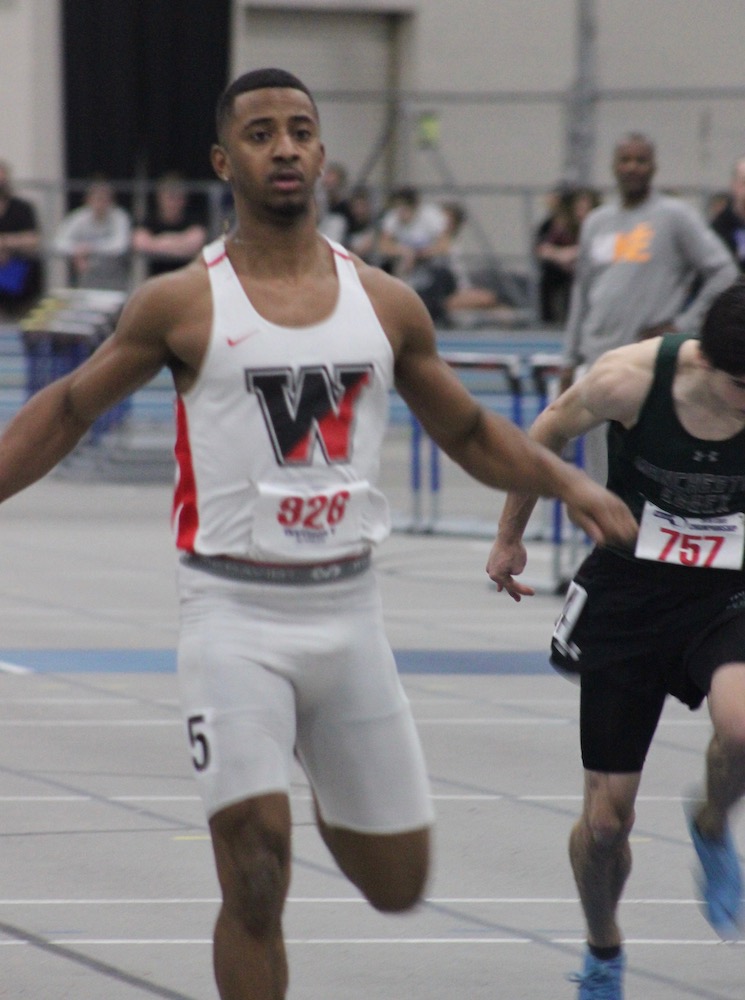 Watertown sprinter Mange Camara wrapped up the indoor track season by showing he is among the best high school runners in the United States.
The senior competed at the New Balance Nationals Indoor meet at the Armory in New York City. Also competing at the Indoor Nationals from Watertown was high jumper Abbi Peterson.
Camara took on the best runners in the nation in the 400 meters in the Championship Division — the top division. In the preliminary heats, he ran a 48.96, and narrowly made the final. The judges had to go to the thousandth of a second to determine who would advance, and Camara ran 0.003 seconds faster than the ninth-place finisher.
In the final, which was split into two heats, Camara improved to 48.25 seconds. He ran the fifth fastest time in the Championship Final and earned All-America status, according to Watertown Track Coach Tom Wittenhagen.
Watch the video of Camara running in the final by clicking here.
Camara had previously won the 300 meters at the New England Indoor Track Championships, the All-State Meet, the MIAA Div. 5 Meet, and the Middlesex League Meet.
High Jumper
High Jumper Abbi Peterson has also enjoyed a successful senior season. She set the new school record in the event, and placed fifth at the New England Championships and the All-State Meet. She also got second in the Div. 5 Meet, and won the event at the Middlesex League Meet.
Her performances qualified her for the Emerging Elite division of the New Balance Indoor Nationals.
After passing at 1.5 meters (4-foot-11), Peterson cleared 1.55 meters (5-foot-1) and 1.6 meters (5-foot-3) on the first try. She could not clear 1.65 meters (5-foot-5), which would have equaled her personal best.
Peterson's performance earned her 10th place in the Emerging Elite girls high jump.