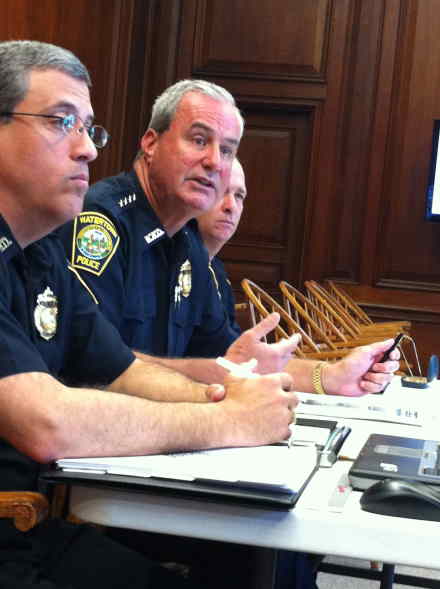 Former Watertown Police Chief Edward Deveau received an award from the Heather Abbott Foundation for his work after the Boston Marathon Bombings in 2013.
Deveau received the Helping Hand award at a banquet on Sunday hosted by the foundation. The award is presented "to somebody who has made a big impact on the foundation."
The
Heather Abbott Foundation
helps provide customized prostheses to those who have suffered limb loss through traumatic circumstances, according to its website.
Abbott suffered injuries from the second bomb blast near the finish line of the 2013 Boston Marathon and had her leg amputated below the knee. She created the foundation to help "pay it forward" to other amputees.