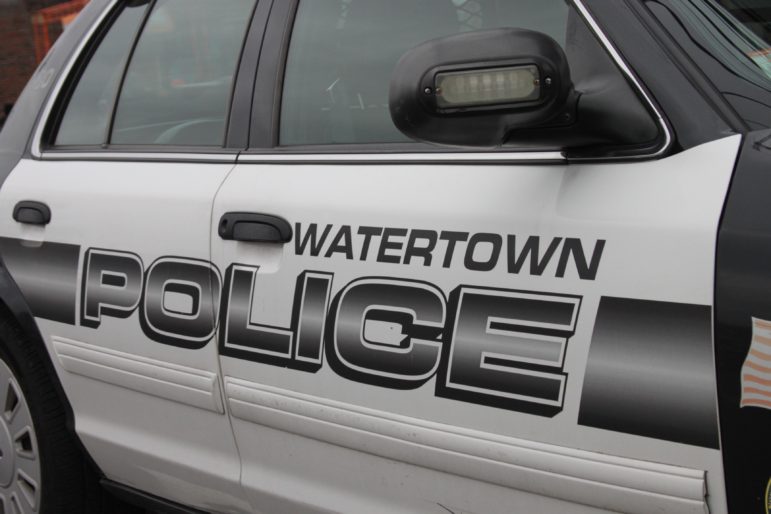 The following information was provided by the Watertown Police Department.
Arrests
May 30, 8:49 a.m.: Police were called to Home Depot after a shoplifter was stopped by store security. The man went through the self-checkout area and paid for a PVC elbow pipe and a 50 lb. bag of mortar. However, he did not pay for a tile saw blade, a concrete tube and table top tile saw. He attempted to leave without paying for $281.77 in merchandise. The 48-year-old Allston man was arrested on a charge of shoplifting over $250.
June 1, 6:14 p.m.: An officer spotted a vehicle in Watertown Square heading toward Mt. Auburn Street in the left turn lane but the driver went straight on a green left arrow when the light for straight was red. When police attempted to stop the vehicle, the driver sped up. The officer did not pursue at high speed. The driver headed over to North Beacon Street, Charles River Road, Louise Street and eventually was seen turning into an empty garage on Frank Street, which was not his. The man began to run away, but police caught him as he was attempting to hop a fence. When asked why he tried to get away, he said, "I just got scared." Police discovered the man's vehicle was unregistered and uninsured. The 20-year-old West Newton man was arrested on four counts of failing to stop for police and one count of reckless operation of a motor vehicle. He was cited for driving with an revoked registration, driving an unregistered vehicle, driving an uninsured vehicle, a number plate violation, marked lanes violation, having a non-transparent window and five counts of speeding. As a result, Police applied for the man's license to be immediately suspended.
Incidents
May 27, 9:03 a.m.: A Franklin Street resident reported that her vehicle had been broken into. It occurred sometime overnight, and the owner found items out of place and $5 in change missing. While investigating, Police received a report of a car break-in on Arden Road. The resident had left his vehicle in the driveway, and unlocked. A parking pass for Logan Airport was missing.
May 30, 4:58 p.m.: Home Depot security spotted a man inside the Watertown store who had been banned from all store locations. A month prior, the man was trespassed from all stores after being caught shoplifting at the Somerville location. Watertown Police summonsed the 34-year-old Boston man to Waltham District Court on a charge of trespassing.
May 31, 5:07 p.m.: A bicycle was stolen from a home on Fayette Street. The Giant Talon mountain bike is worth $600. It had been left in a garage with two other bikes. They were last seen on May 30. The garage has no doors and is about 10 feet off the street. The bike was not locked.
May 31, 7:42 p.m.: A man left his bike locked up at Casey Park on Watertown Street in the morning and when he returned after work it was gone. He parked the bike there every day. The bike is a Giant Roam worth $699.99.
June 2, 7:23 a.m.: The owner of Anthony's Florist on North Beacon Street arrived at about 7 a.m. and discovered one of the front windows had been completely shattered. It did not appear that anyone had entered the building, or that any merchandise was missing. No object that could have cause the damage was found.