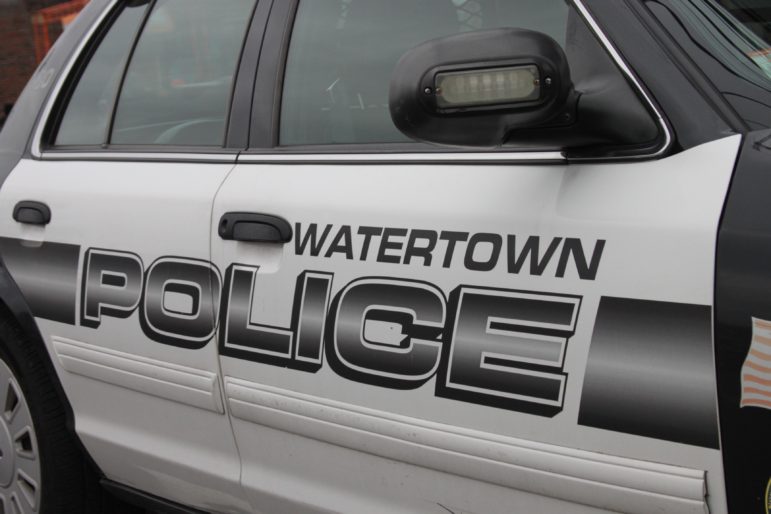 The following information was provided by the Watertown Police Department.
Arrests
June 18, 7:43 a.m.: A man came into the Police Station because he believed he had a warrant for his arrest. Officers confirmed that the man was wanted on a warrant from Waltham District Court from 1992. The 51-year-old man from West Valley, Utah, was arrested on a total of four warrants from Waltham District Court, Cambridge District Court and Stoughton District Court.
June 20, 8:42 a.m.: Police responded to a call for a man who was trespassing at the Watertown Housing building on Waverley Avenue. Officers located the man and found that he had two warrants for his arrest. The 68-year-old Wareham man was arrested on two warrants, one from Haverhill District Court and one from Waltham District Court. He was also charged with trespassing.
June 20, 7:35 p.m.: Officers found a man who appeared to be sleeping or passed out behind the wheel of a vehicle, which had its motor running and was parked on French Street next to Howe Park. Police woke the man by speaking in a loud voice and banging on the window. The driver said he was waiting for a friend, but did not know the friend's name. Police found that the vehicle did not belong to the driver. He was evasive when asked about that, and after a few minutes he said, "Oh, I just remembered, the truck belongs to my mechanic. He's working on my car, and he's letting me use it." Officers found multiple pills of different shapes and colors on the man, and they discovered he did not have a prescription for them. They also found a clear crystalline substance that Police believe is Methamfetamine The 30-year-old Medway man was arrested on one count of possession of a Class B drug, two counts of possession of a Class C drug and one count of possession of a Class E drug.
June 23, 1:01 a.m.: An officer on Greenough Boulevard at Arsenal Street recognized the driver of a vehicle on Arsenal Street who officer knew to have a suspended license. The officer followed the driver, who pulled into the Residence Inn by Marriott Hotel on Arsenal Street, and when the officer put on his lights and pursued him into the parking lot, the driver made maneuvers to evade the officer. The man finally stopped near the hotel's exit onto Arsenal Street. The 42-year-old Brighton man was arrested on charges of driving with a suspended license and failing to stop for police.
Incidents
June 18, 12 p.m.: A 12-year-old boy left his bike outside the Watertown Free Public Library, unlocked, at 11 a.m.. He came back 45 minutes later and the bike was gone. It was a black 2018 GT Performer worth $339.99.
June 20, 4:33 p.m.: A resident discovered that someone had used his credit card online at Pet Smart three times to charge a total of $183.16. The man had the card, and he was not sure how someone got the card's details.
June 21, 7:14 a.m.: A Maple Street resident discovered someone had rummaged through a vehicle parked street. The resident found that $150 in cash, four credit cards and two cell phones were taken from the vehicle. The resident thought the vehicle was locked, but there is a chance it was not locked.
June 21, 11:48 a.m.: A vehicle parked in the driveway of an Aldridge Road home was broken into and rummaged through sometime overnight. A wallet was taken which contained $305 in cash and personal items. The owner believed the vehicle was locked.
June 21, 6:04 p.m.: Security at Home Depot spotted a woman with an overfilled carriage walk past the registers without paying. The woman was stopped and she left the cart and got into a vehicle and left the parking lot. Police got a description of the suspect and stopped her on Arsenal Street. She said she thought she was going to an area outside the store where there was a register. The woman left behind $1,294.65 in merchandise in the shopping cart. The 38-year-old woman from Arlington was summonsed to Waltham District Court for shoplifting.
June 22, 9:08 a.m.: An Arsenal Street resident reported that a package containing a seat for a Joolz brand baby stroller worth $140 had been stolen. The package was confirmed delivered to the resident's apartment building on June 10. The resident searched for the package in the mailroom but could not locate it.