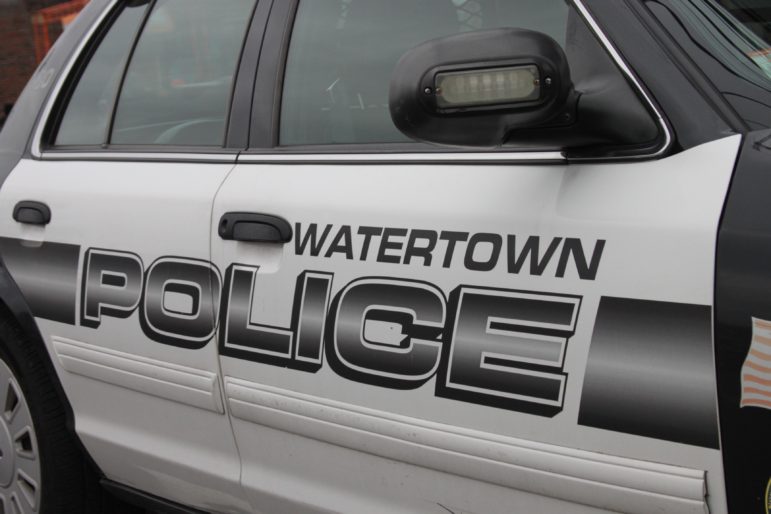 The following information was provided by the Watertown Police Department.
Arrests
June 24, 10:10 a.m.: Officers encountered a woman on Arsenal Street near Irving Street and while speaking with her they found that she had four outstanding warrants for her arrest. The 47-year-old homeless woman was arrested on the warrants: three from Cambridge District Court, two for violating a harassment prevention order, and the third for violation of a harassment prevention order and criminal harassment; the fourth warrant was from Brighton District Court for possession of a Class B drug.
June 27, 5:23 a.m.: Police patrolling on foot on the Community Path — the bike and pedestrian path behind Target — encountered a man who they discovered was wanted on two warrants. The 33-year-old Boston man was arrested on the warrants, both from Quincy District Court. One was for disorderly conduct and trespassing, and the second was for intimidating a witness, resisting arrest, threatening to commit a crime, assault and battery on a police officer and disorderly conduct.
June 27, 8:01 p.m.: An officer spotted a vehicle hit a parked motorcycle on Quimby Street. The driver spoke to police, who discovered the man had a suspended driver's license. The 31-year-old Boston man was arrested on a charge of driving with a suspended license.
June 30, 2:35 a.m.: A driver was seen by an officer spinning his tires to create smoke in Watertown Square. The man was pulled over and police found he was wanted on a warrant. The 25-year-old Watertown man was arrested on the default warrant from Waltham District Court for malicious destruction of property.
Incidents
June 24, 1:08 p.m.: A Home Depot employee was seen taking money from the store, so store security contacted police. The man had taken $2,000 in cash since April. He admitted to police that he had taken the money. The 20-year-old man from Watertown was summonsed to Waltham District Court for larceny over $1,200 by a single scheme.
June 24, 3:16 p.m.: A woman pulled into a spot near the Bank of America ATM location in Watertown Square and when she did another driver yelled at her for taking her parking spot. They exchanged words, and when the woman came back she found a scratch down the side of her vehicle. She believed it was in retaliation for taking the parking spot.
June 24, 6:37 p.m.: When man and woman pulled up to the woman's home on Grant Avenue, a man across the street began yelling profanities at the woman. The man accompanying the woman got involved and exchanged words with the man across the street. The man living across the street and the woman knew each other from high school. The argument became physical. A third man, who was with the man across the street, broke up the altercation. The man with the woman suffered minor injuries. He had left the scene by the time police arrived. Police got in touch with the man, and no one involved wanted to press charges. Officers advised everyone involved that they could seek charges by going to Waltham District Court.
June 25, 11:34 a.m.: A bicycle was stolen from the bike rack near 9 Galen St. in Watertown Square. It was a child's bike which had been parked there at 8 a.m. When they went back at 11 a.m. the lock had been cut and left on the ground, and the bike was gone. It was a Nishiki mountain bike worth $300.
June 25, 1:48 p.m.: A woman reported she had been scammed by someone who called saying they were from Eversource. The caller said the resident was behind on paying her Eversource bill and said she needed to pay it by sending $1,000 in Bitcoin. She was told to go to a Bitcoin ATM in Brighton to send the money. After she sent the money, the woman contacted Eversource customer service and realized she had been scammed.
June 29, 8:21 p.m.: A man who had been working on a construction project at Oakley Country Club parked his car at the club on June 28 at 6 a.m. and when he returned at noon his vehicle had been entered. He was missing some credit cards, including a Home Depot card which was used later that day at the Watertown store to charge $1,534.25, and at the Everett Home Depot for $1,259.04. The vehicle had been left unlocked.
June 30, 8:21 a.m.: A person doing wash at Gray's Laundry Mat parked his vehicle in the rear of the building at 7 a.m. and when he came out later he found his wallet and an iPhone were missing. The phone was worth $300.