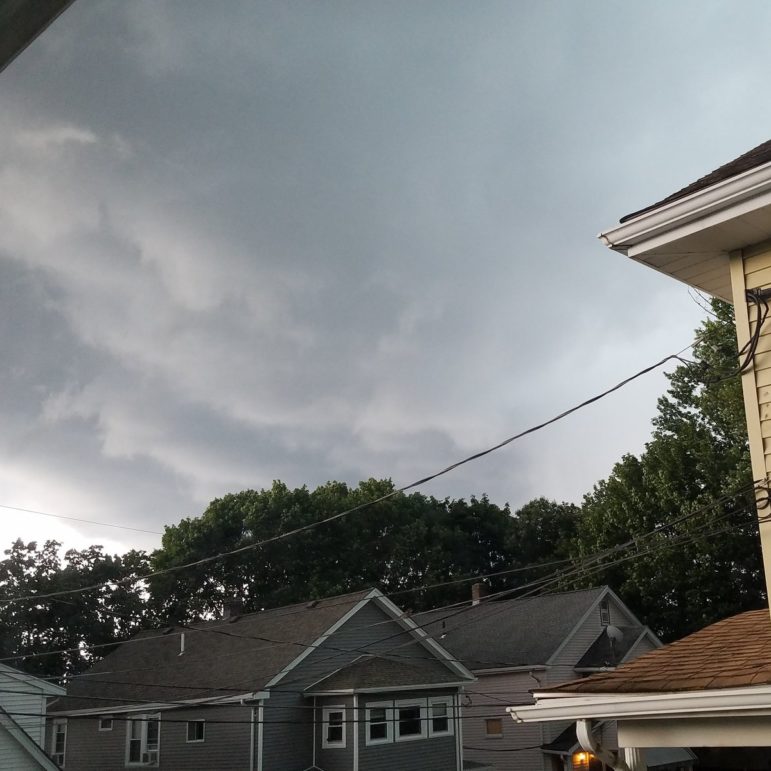 A strong thunderstorm caused chaos which rolled through Watertown late Wednesday afternoon, flooding part of a school, streets and knocking over a tree.
The storm cell hit Watertown at about 5:30 p.m. and with several lightning bolts in the area and dumping heavy rain on town, causing flooding in some areas.
Flooding was reported around Watertown, including causing water to come into the gymnasium at Cunniff Elementary School on the Westside of town. Street flooding was reported nearby on Warren at Chapman Street, where as much as a foot of water was reported by first responders on the scene, according to scanner reports.
A large tree came down on Sycamore Street and struck power lines, according to the scanner.
Firefighters responded to a woman stuck in an elevator in a building on Rosary Drive.
Electricity was reported out in the area of Lexington and Warren streets.
Street flooding was reported in other areas, and manholes came off on School Street in East Watertown and Pleasant Street on the Westside near the Charles River.