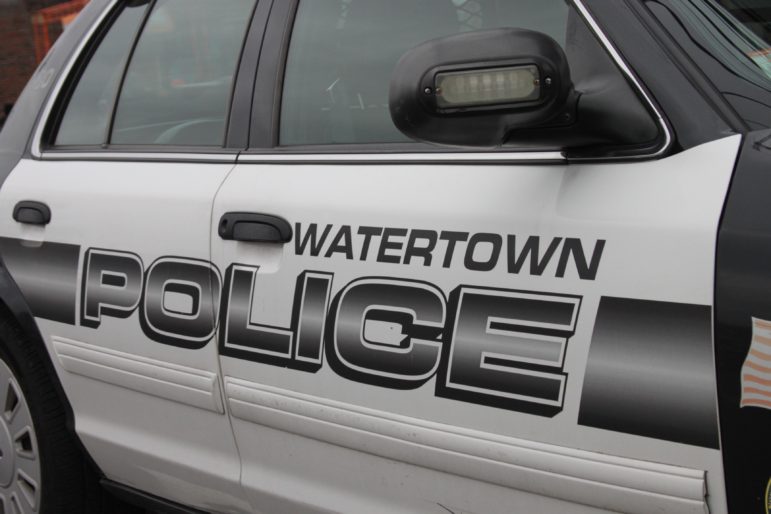 The following information was provided by the Watertown Police Department.
Arrests
July 11, 7:26 p.m.: An officer patrolling on Arsenal Street near School Street spotted a motorcycle rider run a red light. Police pulled the motorcycle over and discovered the rider had a warrant for his arrest. The 26-year-old Waltham man was arrested on the warrant from Woburn District Court for driving with a suspended license and an equipment violation.
July 11, 10:43 p.m.: Home Depot fired an employee who they found was stealing. When he was being escorted out of the store he made threats against the manager. The man said he was going to hurt the manager, then he took a knife out and threatened to stab the manager. The manager called 911, and police found the employee nearby. A knife was found on him that was similar to the description. The 45-year-old Belmont man was arrested on charges of assault with a dangerous weapon and threats to commit a crime.
Incidents
July 8, 1:09 p.m.: A teen left his bike locked to the rack at Victory Field on the evening of July 2, and when he returned six days later it was gone. It had been locked to a wooden guard rail. The red Specialized mountain bike is worth $500.
July 8, 2:32 p.m.: Someone spray painted a tag on the back of the Watertown Mall. The letters "BTC" could be seen in the tag, which was made in white spray paint.
July 8, 10:22 p.m.: A man went to workout at GymIt at 8 p.m. and when he finished an hour later his wallet was missing. The wallet had been left in an unlocked locker. It contained about $200 in cash, a driver's license, credit cards and personal items.
July 11, 5:10 p.m.: A Lloyd Road resident reported a phone scam to police. The man got a call from someone claiming to be from Eversource who said the resident had an overdue balance on his account and if he did not pay the power would be shut off. He was told to buy $700 in gift cards and send the information to the caller. The man bought $400 and sent the information, but then realized he had been scammed.
July 12, 6:32 p.m.: A vehicle parked in a driveway on Cottage Street was broken into overnight. Someone went through the vehicle and took $4 in coins. The vehicle had been left unlocked.
July 13, 1:21 p.m.: A woman put her belongings in a locker at Boston Sports Club and locked with a combination lock. When she returned, the lock and some of her property was gone. She was missing two credit cards and a driver's license. The woman was later alerted that one of her credit cards had been used at Target at the Watertown Mall for $818.47.
July 14, 3:41 p.m.: An officer in the municipal lot in Watertown Square spotted a driver pull into a handicapped spot, and when he and his female companion got out they both appeared to be able bodied. The officer took a closer look at the handicap placard, and found that it was a poorly made copy of a real one. Police located the man, who admitted that he had photocopied his mother's placard. Officers confirmed that he and his companion were able bodied, and the fake placard was taken as evidence. The 42-year-old Lexington man was summonsed to Waltham District Court for misuse of a handicap placard and forgery of an RMV document, which is a felony.