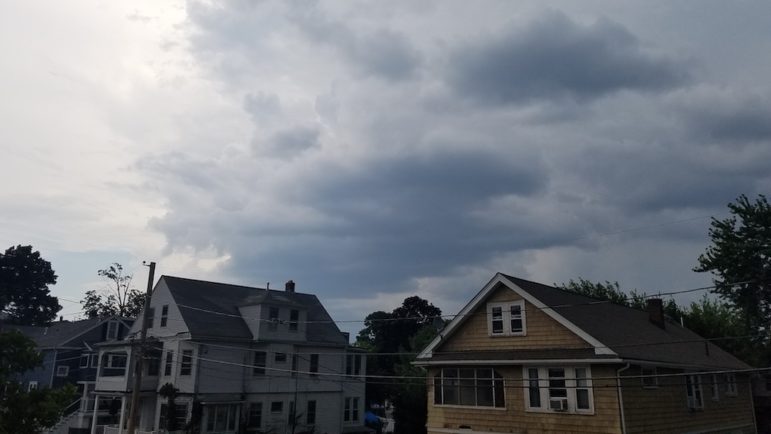 A powerful thunderstorm blew through Watertown Wednesday afternoon, damaging some trees and moving the Watertown Summer Concert inside.
TheNational Weather Service issued a Severe Thunderstorm Watch until 9 p.m. on Wednesday. The storm hit Watertown shortly after 3:30 p.m.
A tree branch on Westside's Brandley Road reportedly fell on utility poll during the storm on Brantley Road. Firefighters found live electrical wires on the street, and called for an Eversource crew to come repair it.
Another branch fell in the parking lot of the Police Department.
The inclement weather also moved the Watertown Summer Concert into the Watertown Free Public Library, 123 Main St.. The event, featuring the Blues Dogs, will begin at 6:30 p.m. Wednesday.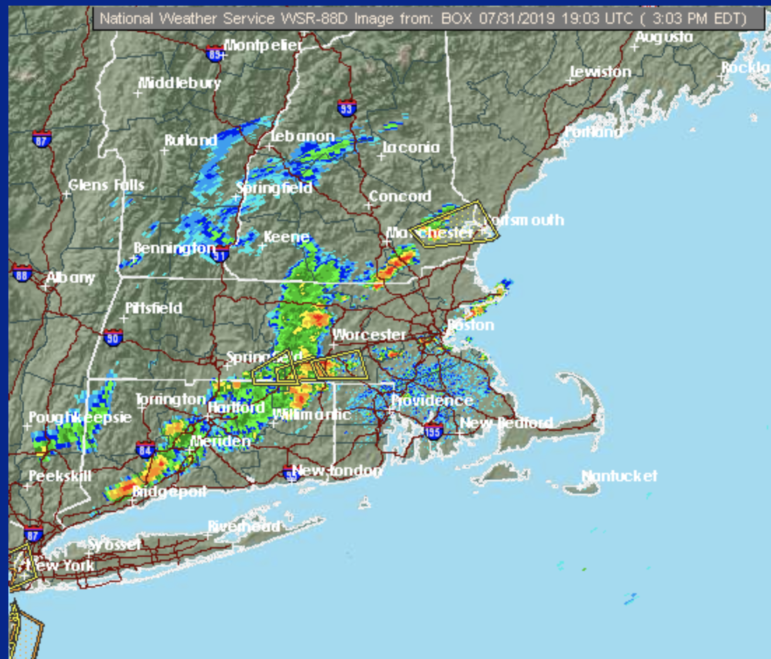 The NWS issued a Heat Advisory because temperatures will feel like they are 95 to 100 degrees, due to the heat and humidity. The advisory ends at 6 p.m.
The National Weather Service warns: "The heat and humidity may cause heat stress during outdoor exertion or extended exposure."