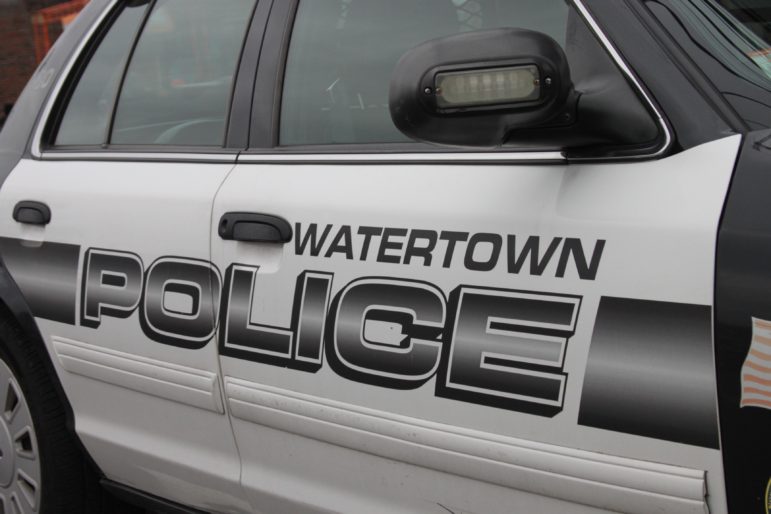 The following information was provided by the Watertown Police Department.
Arrests
July 26, 4:14 p.m.: Police responded to Main Street near Watertown Square for a man who was unresponsive behind the wheel. When they arrived they found the man slumped behind the wheel of a Ford Econoline van with the vehicle in reverse. When the awoke the man, police spoke to the driver and he admitted to consuming alcohol before driving. He attempted to perform field sobriety tests, but said he was too inebriated to do the tests. Officers found the driver had a previous OUI conviction. While doing an inventory of the van before towing it, police found empty nip bottles of Fire Ball whiskey. The 35-year-old Medford man was arrested for driving under the influence of alcohol, a second offense.
July 27, 6:41 p.m.: An officer ran across a woman in CVS on Main Street who was known to have a warrant for her arrest. The 31-year-old Watertown woman was arrested on the warrant from Boston District Court for one count of larceny over $1,200 by a single scheme, and 14 counts of uttering a false check.
July 28, 1:24 a.m.: A vehicle was clocked going 50 mph in a 30 mph zone on a police radar. An officer pulled the vehicle over and discovered that the driver did not have a license. The 33-year-old Waltham man was arrested on a charge of driving without a license, and was cited for speeding.
Incidents
July 22, 1:46 p.m.: A man went to the Pleasant Street Stop & Shop and parked his moped in front at 12:30 p.m. and left the motor running. He came back out a short time later and the moped was gone. The owner said he was having trouble starting the moped, so he left it running. The white 2016 Riya moped was valued at $500. Police are investigating.
July 26, 8:22 a.m.: A man working out at Boston Sports Club received a notification that someone had attempted to charge $3,000 on his Bank of America card at Best Buy. He went to the locker room and found that his locker door was open and items were missing. His lock had been forced off. The suspect had tried to purchase a laptop at Best Buy, and then the suspect tried to use the card to buy a PS4 game console at Target for $300. Police are investigating.
July 26, 8:22 a.m.: The owner of a 2010 Mercedes found someone had scratched the vehicle while it was parked overnight on Spring Street. The deep scratches went the length of the side of the vehicle as well as the hood and trunk. The estimated damage is $1,200.
July 27, 10:20 a.m.: Watertown Firefighters and Police responded to a fire in a house on Myrtle Street. It started inside an electric clothes dryer. The Fire Department quickly extinguished, and determined there was no structural damage to the home. There were no injuries, and the estimated damage was $1,000.
July 27, 2:02 p.m.: A moped was vandalized while parked on Riverside Street. The fender was torn off while locked to a bicycle rack. The 2016 Tao Tao moped sustained $100 in damage.
July 28, 12:37 p.m.: A woman came to the Police Station to report that she had been scammed. She runs a dog walking business and was contacted by someone saying his family is moving to town from out of state and wanted to secure her services. The person asked if he could pay in advance, and sent a check for $2,450. He asked her to cash the check and send $2,000 back to the person. The resident got two money orders for a total of $2,000 and sent them to an address in Indianapolis. Later she was informed that the check she cashed had been cancelled. The money orders were tracked to an access point run by UPS where people can pick up packages anonymously.
July 28, 3:02 p.m.: A resident parked his motorcycle in a parking lot on Carey Avenue on July 25, and when he returned on the 28th it was gone. The gray 2016 Yamaha YZF-R6 is worth $7,000.