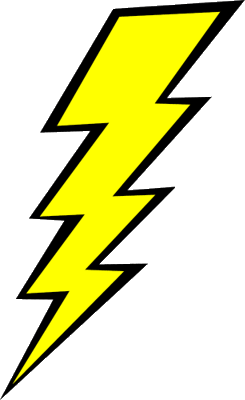 Town residents have received information about Watertown Electricity Choice in the mail, online and other modes, but many people have questions about the new electricity program.
Monday, Aug. 12 is the deadline for Watertown residents to choose one of the new electricity plans being offered by the town as part of the Electricity Choice program. However, Watertown Energy Manager Ed Lewis stressed that residents can change their plans anytime, with no fee for changing.
Lewis has been fielding calls, and doing informational sessions to answer resident's questions about the Watertown's electricity plan. There is one last information meeting on Tuesday, Aug. 6, at the Watertown Senior Center, 31 Marshall St., Watertown.
There are three options for the Watertown Electricity Choice program, the standard, 100 percent Green and basic. A fourth choice is for people to remove themselves from the program and go with Eversource (or another power provider).
The reactions have been mixed. When Lewis provided information to visitors at the Watertown Farmers Market recently he got a range of reactions to the new program.
"I spoke with a gentleman who was against the Town being involved in anything, so he opted out," Lewis said. "The next person who came along was a young woman pushing a baby in a stroller. She said she just opted up to 100 percent and wanted to thank the Town for the opportunity, 'not as much for me as for him,' she said, pointing to her baby."
Many people have questions about how the program works and why the change is occurring.
Why is the Town Doing This?
Town officials began looking at Community Choice Aggregation in 2017, and it took nearly two years for the state to approve the town's plan, Lewis said. The program offers a way for Watertown to reduce the amount of greenhouse gas being produced by using more renewable energy.
In May 2019, the Town Council gave the Town Manager the ability to negotiate a contract with the goal of having the most amount of renewable energy while making it cost-neutral to customers. The standard plan will have 49 percent of energy coming from renewable sources. This is 35 percentage points above the state requirement of 14 percent in 2019.
"This is the single biggest thing Watertown has done to reduce greenhouse gases, and Watertown has done a ton to reduce greenhouse gases," Lewis said.
The program will take an estimated 16,000 tons of carbon dioxide (CO2) out of the environment per year. Lewis said that is the equivalent amount of CO2 produced by a driving the average car for 32 million miles.
Also, the renewable energy — which comes from solar, wind and some small hydroelectric — will be produced in New England, which also means jobs for the region.
Watertown will be the 140th to 150th municipality in Massachusetts to have a Community Choice Aggregation, Lewis said, depending on when the others begin. The town has the second highest amount of renewable energy of any community.
Cost
One of the biggest questions is about the cost. Residents will automatically be enrolled in the standard offering, but can choose one of the other options. Here are the details of each plan:
Standard: 11.494 cents/kWh, 49 percent green energy
100% Green: 12.718 cents/kWh, 100 percent green energy
Basic: 10.654 cents/kWh, 14 percent green energy
These rates are guaranteed for 27 months, Lewis said.
Eversource's fixed rate for residential customers for the second half of 2019 is 10.836 cents/kWh. Typically, Eversource's rates are higher the first half of the year. In 2019, the winter rate was 13.588 cents/kWh.
Lewis said the standard rate should have a small savings compared to the Eversource rates, an estimated $7 to $15 a year.
People on fixed incomes can opt for the basic rate, for some more savings, Lewis said. He added that customers receiving low-income discounts from Eversource will continue to get the discounts after the program begins.
Why is it Opt Out?
Another frequent inquiry is why do residents have to opt out of the Standard program to get the basic rate, or to be removed from the Watertown Electricity Choice program completely?
"The rules for Municipal Aggregation are very complex and very regulated," Lewis said. "They have set requirements for how to do things. The opt-out is a state requirement."
If residents do not take any action, they will be automatically enrolled in the Standard plan. Lewis stressed that people can move from plan to plan when ever they want, and how often they would like with no fees charged.
How to Opt Out or Change Plans?
Residents wishing to opt for a different plan, or to opt out of the program all together can contact the contractor managing the program for Watertown, Direct Energy.
Direct Energy can be reached by phone at 1-844-278-9864, or online at www.WatertownChoice.com.
Service Outages and Bills
While Watertown Electricity Choice customers' energy supplier will no longer be Eversource, the service and billing will still be through Eversource.
Customers will not see a change in the quality of their service, Lewis said. He added that Eversource makes money from delivery charges, not the supply charges.
Residents with solar panels on their home will still get net electricity metering on their bills.
If there is an outage, residents should call Eversource at 1-800-592-2000. Bills will still be paid to Eversource, www.eversource.com.
Customers Signed Up for Other Green Energy Plans
People who have previously signed up for another green energy plan will not be enrolled into Watertown Electricity Choice. Some people may have signed up after someone knocked on their door, at the supermarket or the airport. These contracts will continue.
Lewis said people can change from one of those plans to Watertown's one, but he stressed there may be a charge from the companies for early termination of the contract. He urged people interested to look at their contract, and perhaps wait until it ends before making the switch.
Why Direct Energy?
Some residents complained to Lewis about Watertown's choice of electricity contractors.
"Five or six companies have aggressively gone door-to-door to sign people up for private programs, and Direct Energy is one of them," Lewis said. "This is not that (a private energy program). Because they are running (Watertown's) aggregation, they will no longer be able to market the private program in Watertown."
The other companies will be able to continue selling in town.
For more information on Watertown Electricity Choice, call 1-844-278-9864, or go to www.WatertownChoice.com.