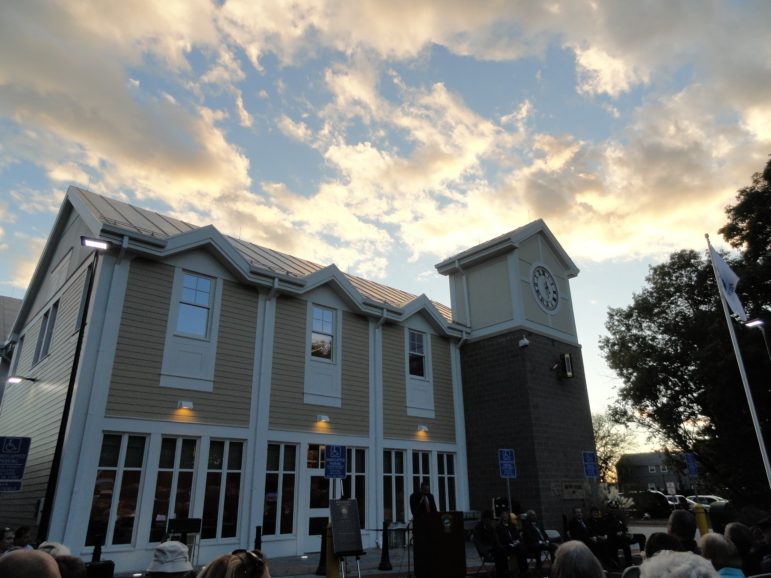 The Watertown Citizen Police Academy begins soon and there are still spots available for interested residents.
Find out more about the program below in the message from Watertown Police Chief Michael Lawn:
Once again this year, the Watertown Police Department will host the Citizen Police Academy, and residents are invited to register.
The 2019 Citizen Police Academy will begin on Wednesday, Sept. 18, and will run one night a week for 10 weeks from 6:30-9:30 p.m. Applications must be received by Sept. 13, 2019.
Watertown Police Chief Michael Lawn sent out the following letter:
As the Watertown Police Department advances its community policing efforts, it is important to have citizen-police interaction and cooperation. One way to accomplish this goal is through an exchange of ideas and education.
The Watertown Police Department's Citizens Police Academy (CPA) program is an excellent means to achieve this end. The CPA is designed to acquaint the public with the operations of the police department. It is our intention that after completion of this 10 week program, participants will have a better understanding of the police officer's role in the criminal justice system and an appreciation of the many challenges facing law enforcement in today's society.
The course is structured to provide as much information as possible in enjoyable and interesting ways. There is No Fee. We only require that participants come each week prepared to be involved in discussion and demonstrations.
The CPA will include information on such topics as the law, patrol operations, deadly force, arrest procedures, accident and criminal investigation, drugs, crime prevention, community policing and much more.
The Citizen Police Academy will begin on Wednesday, September 18, 2019 and run for 10 consecutive weeks from 6:30 p.m. to 9:30 p.m. Seating is limited and applicants are accepted on a first come, first serve basis.
I invite you to apply and be a part of this cooperative effort between the police and the community. Please fill out the application (below)and return it no later than Sept. 13, 2019 and return it to the Watertown Police Station, 552 Main St., Watertown, or send an email to Judy at jpatenaude@police.watertown-ma.gov