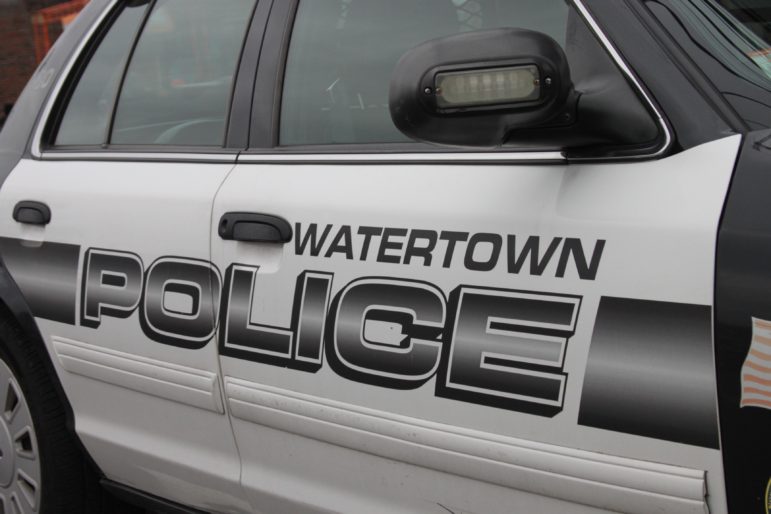 The following information was provided by the Watertown Police Department.
Arrests
Aug. 26, 8:50 p.m.: Police encountered a woman on Melendy Avenue who was known to have a warrant for her arrest. The 41-year-old Watertown woman was arrested on the warrant from Waltham District Court for trespassing.
Aug. 27, 11:36 a.m.: A shoplifter at Home Depot tried to leave the store with multiple items in a cart. When store security confronted him he left the items and fled the store. He was last seen heading toward Greenough Boulevard. Police located the suspect, who had tried to take a Milwaukee hackzall and a demo hammer worth a combined $898. The 31-year-old Revere man was arrested on the charge of shoplifting.
Aug. 31, 8:01 a.m.: An officer patrolling on Main Street saw a vehicle which appeared to have an expired registration. Police found that the vehicle's registration was revoked due to cancellation of insurance, and the owner had an expired license. The 60-year-old Watertown woman was arrested on charges of unlicensed driving, driving an uninsured motor vehicle and driving a motor vehicle with a revoked registration.
Incidents
Aug. 26, 7:39 p.m.: A bicycle was stolen from the bike rack in front of the building facing the Watertown Square Delta. The owner parked the bike on Aug. 22 at 7:30 a.m. in front of 9 Galen St. When the person returned at 6 p.m. the bike was gone. It was a bright blue Bridgestone bike with green handlebars and a green seat worth $600.
Aug. 29, 6:05 a.m.: A Bemis Street resident reported that his vehicle had been stolen. The owner believed that the red 2010 Toyota Scion was locked and that the keys were not inside. It was taken sometime overnight from Aug. 28 to 29. Police are investigating.
Aug. 30, 12:50 a.m.: The practice putting green at the Oakley Country Club was vandalized. More than 20 large divots were found on the green. A driver and yellow practice balls were found in the area, so police believe someone was hitting golf balls off the practice green.
Aug. 31, 3 p.m.: A Watertown Street resident reported that a package containing shoes was taken from her building. The package contained Christian Louboutin shows, worth $615. It was confirmed delivered on Aug. 30 at 7:12 p.m. but when the resident went to get it the package was not there.