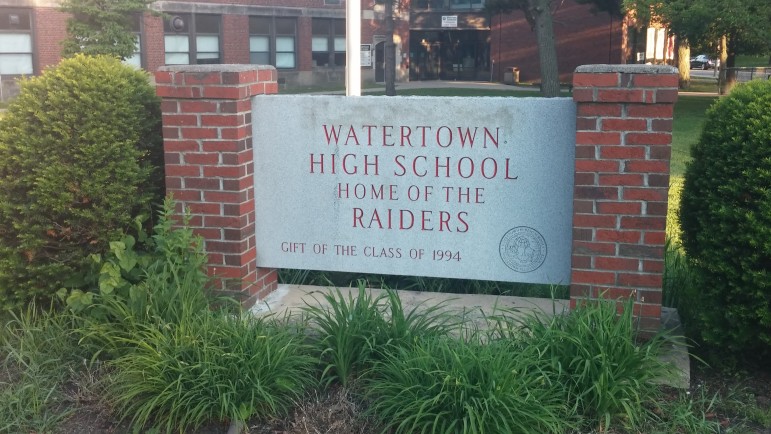 Meet the new architect, same as the old architect.
The firm chosen by the Massachusetts School Building Authority's Design Selection Panel — Ai3 Architects of Wayland — is the same group designing the three elementary school renovation projects in town.
The decision, made at a meeting at MSBA headquarters in Boston on Tuesday, pleased Watertown Public Schools officials, said Watertown Superintendent Dede Galdston.
"We are very, very excited that Ai3 was the top ranked design firm selected to work forward with our high school project," Galdston said.
The panel included 13 members appointed by the MSBA, plus three representatives from Watertown — Galdston, Town Manager Michael Driscoll and Town Council President Mark Sideris.
The three finalists — Ai3, JCJ Architecture and Jonathan Levi Architects — were selected from a group of eight applicants who appeared before the board in August. The finalists made presentations about their vision for the high school, and Galdston said that Ai3's stood out to her.
"I think all the presentations were excellent but for me, I'll just say, one of the comments I made based on Ai3's presentation, was I could really feel what our buildings would look like," Galdston said. "I felt the future for our students. I felt the innovation and the excitement and I just want it to happen."
Sideris noted that the chair, Bernard Feldstein, commended Ai3's effort, adding that the Design Selection Panel sees many architects' presentations.
"One comment that stuck out in my mind, was that the chair of this committee made it a point in his comments to state that despite the fact that Ai3 was working with us and had a, sort of, inside track they did not skate through their presentation," Sideris said.
Before the work can begin, a contract must be negotiated between the Town and Ai3 and then signed. The firs step in the design process is a feasibility study.
"One of the first things in the feasibility is to figure out where the high school's going to be," said Galdston, who said the feasibility study also includes the visioning for what will be included in the high school and the educational program.
A number of residents attended the hearing, too, which Galdston said shows the vested interest and commitment the community has in the WHS project.
One of those who attended the meeting, Jimmy Mello, said that he thought the Watertown representatives on the panel did well.
"They did Watertown proud," Mello said.