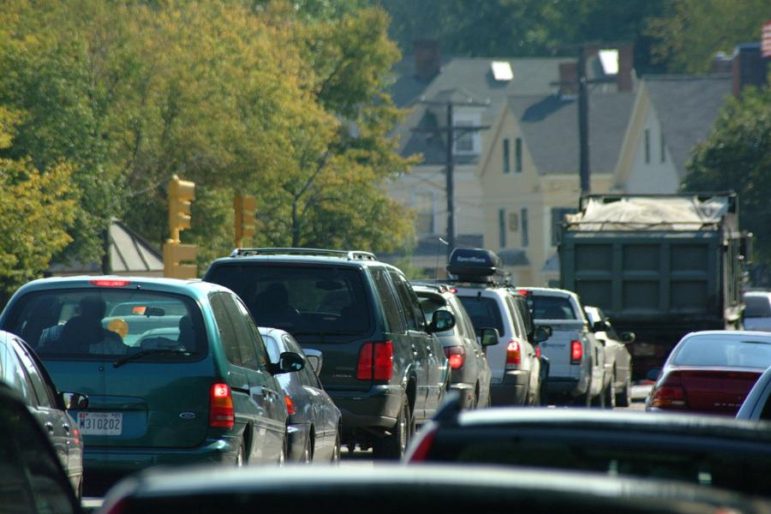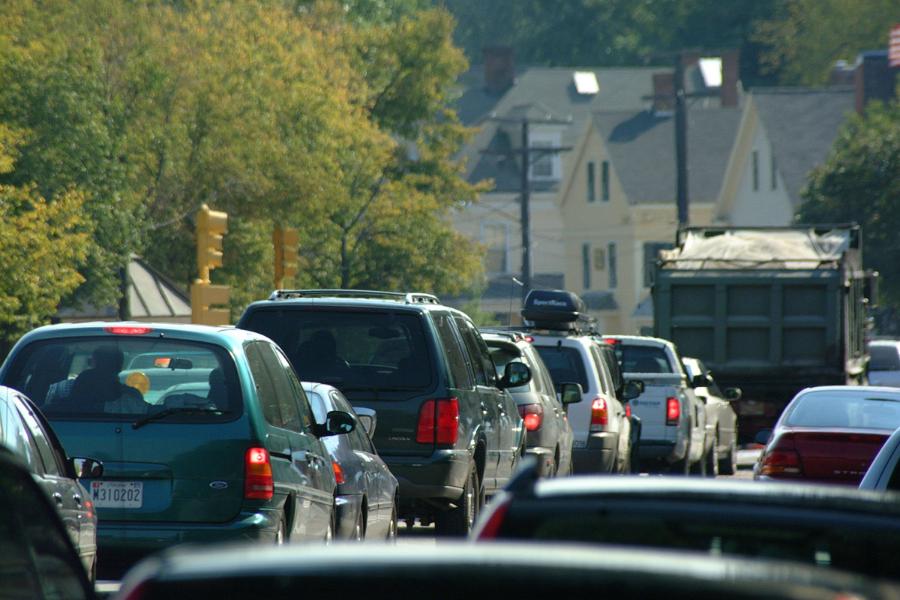 Residents of a street off of one of Watertown's main thoroughfares have seen an increase in traffic during rush hour, and say people are driving at dangerous speeds. They took their case to the Traffic Commission, which said the issue cannot be solved by making changes on one street and would push the problem to another road.
Lincoln Street comes off Mt. Auburn Street near the intersection with Walnut Street — a connector to Arsenal Street — and curves to connect with Spruce Street. The residential street has a small connector street (known as Little Lincoln Street) which comes out on Walnut Street.
Residents say drivers make a left onto Lincoln to avoid the light at Walnut Street, then get onto Walnut to continue toward Arsenal Street. The most cars are seen during the morning commute. A traffic study done by the Town found that traffic increases to as much as five times the amount seen during non-rush hour times, and many cars speed.
Lincoln Street resident Jason Merkin, who analyzed the data from the traffic survey, said that when he moved in four years ago his children were the only ones on the street. Now there are nearly a dozen.
"I want to make the street safe for my neighbors, my children and my neighbors' children," said Merkin, who noted that the morning rush is the same time that he is walking his children to school.
The median speed of cars on Lincoln Street looking at the whole day is about 15 mph, but during the rush hour most vehicles exceed 25 mph. Councilor Caroline Bays said that she and some residents watched traffic on the street one morning and saw some very fast drivers.
"We counted 33 cars in less than an hour and of the 33, about one-third were speeding," Bays said. "Two were going so quickly you wanted to shout at them. It is truly dangerous."
During the traffic study, the fastest speed recorded was 40 mph. The speed limit on Lincoln, as with all streets in Watertown where the speed limit not posted is 30 mph.
Lincoln Street resident Abigail Houghton said she doesn't feel safe walking with her children on her street, and others in town.
"It's not just Lincoln Street. It can be scary to walk in Watertown," said Houghton who added that the speed limit of 30 mph does not seem appropriate on a side street.
Residents fear the problem will get worse when Arsenal Yards opens, and if a planned development at 85 Walnut Street (formerly Doble Engineering) is redeveloped, including a 500 car garage.
They also found that the traffic apps are directing drivers to use their street to get to Walnut Street.
Possible Steps
Residents discussed several ways to make changes in hopes of reducing the number of vehicles and their speed. From making it one way toward Mt. Auburn Street to closing off Little Lincoln Street to putting in speed humps. They also asked the Traffic Commission to look at reducing the speed limit or putting a "no left turn" sign on Mt. Auburn Street effective during rush hour.
Jane Holden, one of the Lincoln Street residents who requested the Traffic Commission hearing, said that most of the households on the street participated in a survey about potential changes. Most disagreed with making the street one way or closing off one end, but most agreed with one request.
"Over 20 neighbors say they are in favor of speed bumps," Holden said.
Not all Lincoln Street residents supported making changes to the street.
Charles Kasparian, who has lived on the street for more than 50 years, said that there has been traffic on Lincoln Street over the years, and he said the change could impact other streets.
"My position is leave it the way things are now," Kasparian said. "I think it is a bad precedent. Across town, a lot of people use streets as cut throughs. To make it one way doesn't solve the problem, it just sends it to the next street."
Commission Responds
Watertown Police Sgt. David Sampson, who heads the Police Department's Traffic Division, said that Lincoln Street is not alone.
"An increase in volume and speeding during rush hour is not unique to Lincoln Street," Sampson said. "We hear it from all over town."
He did not recommend adding a speed bump on Lincoln, and said that changing the speed limit has not been proven to slow drivers.
Public Works Superintendent Gerry Mee said that his department is not against putting in speed bumps, or humps as the wider ones are called. Some have been installed on Waverley Avenue and Church Street recently, and others are planed for Whites Avenue and in front of Cunniff School on Warren Street. However, he said, they need to be in the right place.
Fire Chief Bob Quinn said the speed bumps can cause damage to fire vehicles, which will sometimes scrape against them. The ambulances have the most problems. They have automatic chains to assist is winter weather driving that have been knocked off by the speed bumps.
"We have to really take extra caution going over them in the ambulance so as to not damage the chains, which delays our response time," Quinn said after the meeting.
Police Chief Michael Lawn, who is chair of the Traffic Commission, said that he knows what it is like to live on a cut through street. He said he would not let his children play in the front yard unsupervised because people speed on his road. He added that the Town should be looking at the problem more broadly.
"I don't want you leave thinking that we don't care about you," Lawn said. "The problem is the whole town, and it is not just Watertown."
Other communities, including Belmont and Boston, have reduced their speed limits, but have not seen a slowing of drivers.
"(Boston Mayor) Marty Walsh wants to reduce it to 20 mph, now," Lawn said.
A flashing sign that tells drivers their speed could be placed on Lincoln Street, Lawn said, and he said Police could do other things, such as putting a police officer on Lincoln during rush hour to try to slow drivers.
Mee said the Town is in the process of remodeling Mt. Auburn Street, and he said designers will also be looking at the side streets.
"The Mt. Auburn Street project is the best avenue to look at it," Mee said.
The Town can also work with Waze and other navigation apps to not make Lincoln Street the primary choice for drivers.
A added that the DPW is working to change the project at 85 Walnut Street so that not all the traffic is coming on to Walnut Street. The plan is to have some vehicles go in and out of the site onto Arsenal Street.