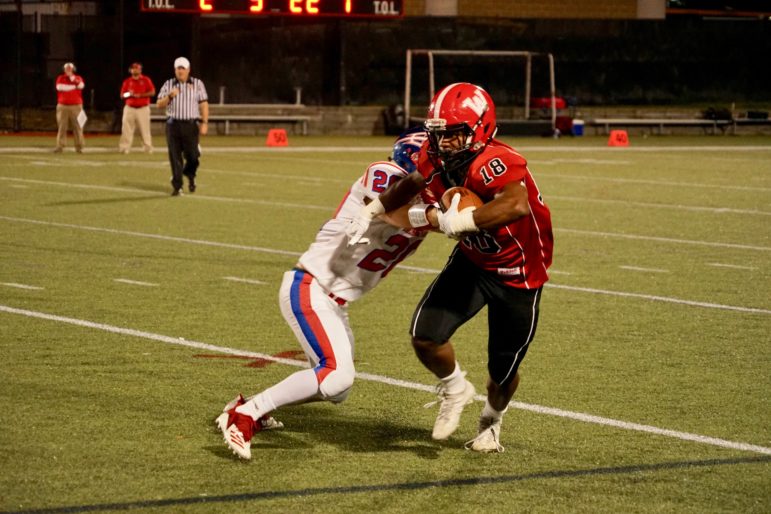 The Raiders' valiant comeback attempt against Burlington fell just short Friday night as Watertown dropped the game at Victory Field, 21-20.
A fourth quarter touchdown pass from six yards from backup quarterback Will Dolan to junior fullback David Manoukian brought the game within one point, and Coach John Cacace decided to go for the two-point conversion and the lead. However, Burlington's defense stopped sophomore running back Mason Andrade well short of the goal line.
ICYMI: Burlington defeated Watertown 21-20 last night in a thriller to move to 3-0 on the season. Burlington made a crucial stop on Watertown's 2 point conversion attempt with 4:21 remaining in the game to earn the win. @MassVarsity @Noontime_HS @BHSRedDevilsFB @BHSRedDevils pic.twitter.com/pcmaYSKSpa — Matt Siegel (@SportVideoMA) September 28, 2019
Watertown had one more chance to secure a win after recovering the onside kick at midfield. The Raiders moved the ball to the 30 yard line, but a recovered fumble on the next play sealed the game for the Red Devils.
Friday's game at Victory Field got off to a good start for the Raiders, who stopped Burlington's first drive and then steadily moved the ball on runs by Andrade and Manoukian. Senior quarterback Brennan Cook pushed the ball in from 1 yard out to give Watertown the 7-0 lead.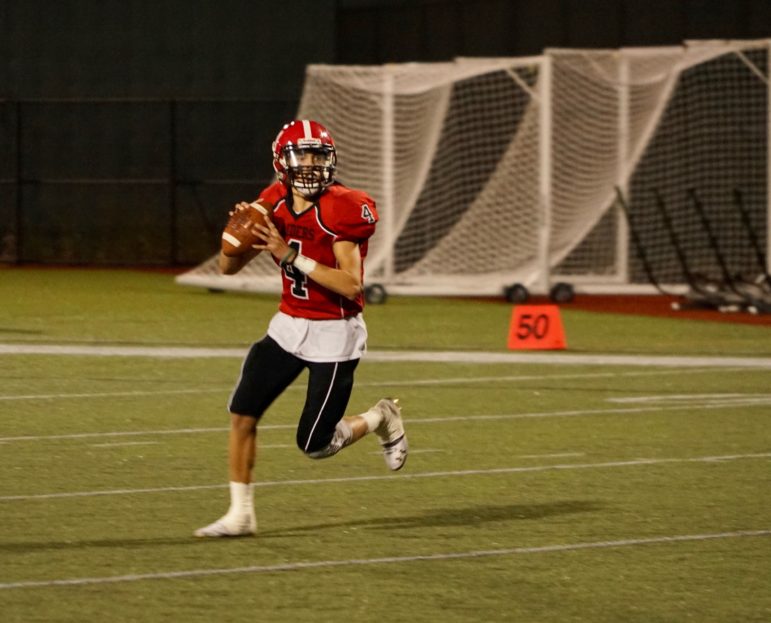 Burlington scored to tie the game at 7 on a QB run by Khyle Pena with 5:51 left in the second quarter. The Red Devils kept the drive alive by converting a fourth-and-3 near midfield. They appeared ready to punt, but an illegal substitution penalty against Watertown shortened the required yardage.
Watertown's Karim Monroe answered immediately by taking the kickoff and streaking down the left sideline for a touchdown to give the Raiders a 14-7 in the final minute of the first half.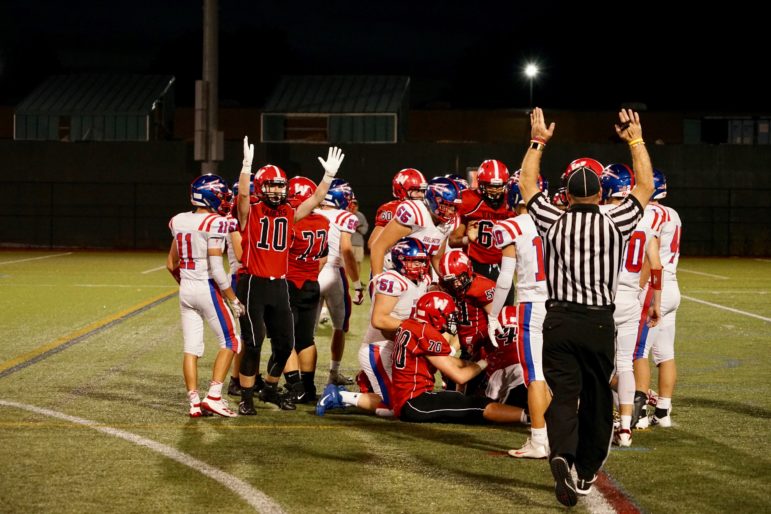 Burlington's offense came to life the in the second half, with Red Devils running back Jonathan Hurley scoring twice to give the visitors a 21-14 lead.
The loss was Watertown's first of the season, and the Raiders dropped to 2-1 overall and 0-1 in the Middlesex League. Next week Watertown will play its last home game before the playoffs begin in late October. The Raiders will host league foe Wilmington.