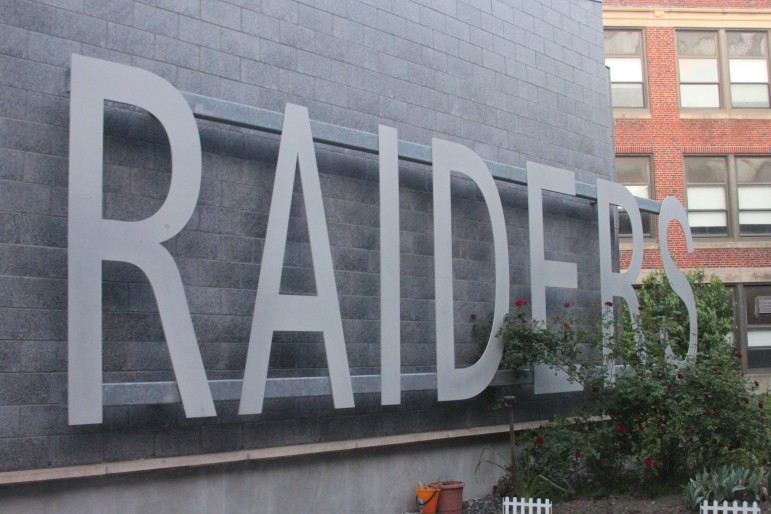 Two Watertown High School teams beat archrival Belmont last week, while the Raiders struggled on the football field.
Boys Soccer
The Raiders boys soccer team not only beat the Marauders Friday, but the 1-0 victory gave them their seventh win in a row.
Junior Nicholas DiPace's second half goal proved to be the winner for Watertown in the game played at Victory Field on Friday afternoon. The Raiders have not let in a goal in the last four games
Watertown improved to 7-2-1 overall and 6-2-1 in the Middlesex League.
Field Hockey
The Watertown High School field hockey team has also gone on a long winning streak, winning eight in a row, including a 3-1 win over Belmont last Wednesday.
Freshman Maggie Driscoll scored the first two goals in the first half of the game at Victory Field. The Marauders cut the lead in half with a goal early in the second half, but senior Ally Kennedy scored eight minutes later with a blast from near the top of the circle to make it 3-1 Watertown.
The Raiders have gone on a winning streak after dropping their second game of the year, 1-0 at Winchester. The first victory in the streak was a 3-2 decision at Lexington, one of the top teams in the Middlesex League. On Friday, the Raiders defeated Woburn 6-0 in an away game.
Watertown's record is 9-1 overall and 9-1 in league play.
Football
The Raiders could not stop the strong running attack of Wilmington Friday night. Watertown fell 33-7 in the Middlesex League clash.
Wilmington's Bailey Smith scored three touchdowns before Watertown running back David Manoukian scored for the Raiders in the second quarter.
Watertown back up quarterback Will Dolan started in place of injured Brennan Cook, who was on the sideline in street clothes. Cook came out of the previous game against Burlington.
The Raiders fell to 2-2 and 0-2 in the league. Watertown heads to Stoneham Friday at 6:30 p.m. for the first of three straight road games.
Other Scores
Girls Soccer: Belmont 3, Watertown 0 at Belmont,
Volleyball: Belmont 3, Watertown 0 at WHS
Girls Swimming: Arlington/Watertown 55, Woburn 37 at Watertown Boys & Girls Club
Boys Golf: Defeated Cambridge Ridge & Latin