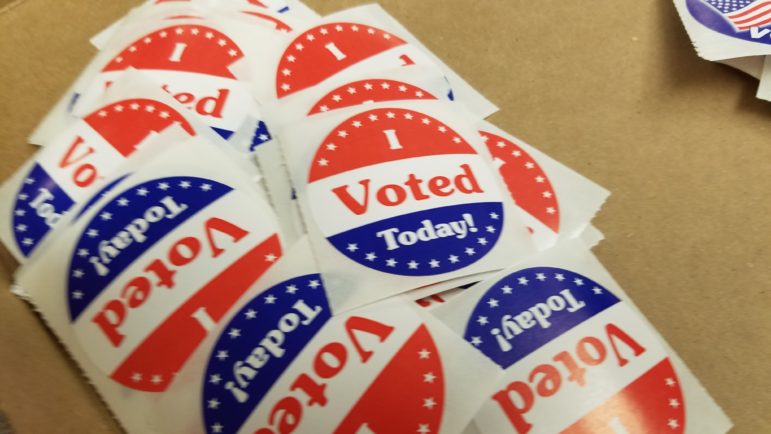 Watertown's Town Election is less than a month away, and voters still have time to register before election day.
The last day residents can register to vote is Wednesday, Oct. 16, 2019, for the Town's General Town Election on Tuesday, Nov. 5, 2019. The Town Clerk's office will be open late on the 16th.
Voters will be casting votes for Town Council, School Committee and the Library Board of Trustees. There is one contested race, for the four Town Councilor At-Large seats.
Three incumbents are running, along with four challengers. The incumbents are Tony Palomba, Anthony Donato and Caroline Bays. The challengers are Jimmy Mello, John Gannon, Clyde Younger and Michell Cokonougher.
Watertown residents can register at the Watertown Town Clerk's office on the bottom floor of Town Hall, 149 Main St. You must fill out an affidavit to vote at the Clerk's Office. Normal hours for the Clerk's office are: Monday, Wednesday, Thursday and Friday between 8:30 a.m. and 5:00 p.m., and Tuesday evenings until 7:00 p.m.
However, on Wednesday, Oct. 16, the office will be open late, said Town Clerk John Flynn. The hours that day will be 8:30 a.m.-8:00 p.m.
Voters a can also register by mail by completing, signing, and mailing a voter registration form to the Office of the Town Clerk located at:
Town Hall
149 Main St.
Watertown, MA 02472
To get a voter registration form click here or pick it up at the Town Clerk's Office. The State also allows registration online. Click here to go to the Secretary of the Commonwealth's webpage.